JEE Main 2020: How to Deal with Problems in Online Learning
COVID-19 or commonly known as Coronavirus has unexpectedly made its entrance and flipped the entire world. With lockdowns and social distancing being greatly encouraged to battle this pandemic, the world has switched itself to online mode to resume their 'normal activities'. Thankfully, due to the advancement and familiarity of technology, the shift to the online world has not been very shocking or strenuous. Since India is under lockdown, the academic scenario has also dived into the online world. National level entrance examination season is soon to arrive and students have now opted to online learning to make sure their studies are not affected. Especially for engineering students, since JEE Main is approaching, online learning is very important. However, online learning also has its own share of problems. Careers360 presents JEE Main 2020: How to Deal with Problems in Online Learning to help students have a seamless preparation.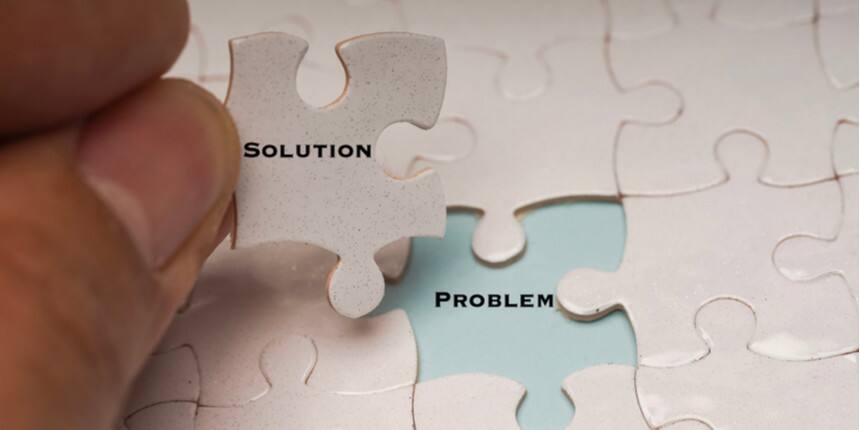 Less Motivation?
While online learning may be a better method of studying for some, many students may have a huge lack of motivation. Since no supervisor is physically present to check their every movement, the students may feel like slacking off and not giving their 100% during the online learning. There may also be instances where students find online learning boring due to lack of engagement.
To ensure that there is no slacking in the studies, students should understand the importance of online learning. Since no physical classes can be conducted and all examinations are being postponed, students should view this as an opportunity to study and revise more. They should keep their motivation levels up by planning out a schedule to follow for online learning. By communicating with their friends and learning about their progress, the students can also encourage themselves to study harder in order to get good scores in the examination.
Technical Difficulties
Technical difficulties are very common and can cause a lot of disturbance in online learning. Whether it is a slow internet connection or compatibility issues with the system or browser, if the student faces technical difficulties during online learning, then they will not be able to go ahead with their lessons.
-->
To be well prepared for the technical difficulties,the students should update their browsers to the latest version and also keep one more system as an extra resource if possible (parents or sibling's desktop or laptop will work). Students can also download preparation materials and notes beforehand so that during technical difficulties, they can always rely on the downloaded materials.
Keeping up with the Course
Another problem that the students can face during online learning is keeping up with the course and syllabus. Since the student has to rely on themselves for examination preparation, there will be instances when they will get confused on what and how the syllabus is to be studied. This may act as a roadblock to the students during their online learning sessions.
Students can contact their teachers and coaching institutes whenever they find it hard to keep up with online learning. If a proper schedule is created beforehand, where the students divide out their syllabus and topics everyday, then it will be easier for them to keep up. Communication is an important factor if the students get stuck anywhere in their preparation process. This also brings us to the next point.
Communication Problems
There is a high possibility that the students will feel the lack of communication during online learning. Students may get frustrated due to lack of human contact, no discussions with classmates and no interaction with teachers. This may cause them to lose motivation to study and it will affect their preparation in the long run.
Students should make an effort to keep an active communication with their teachers and classmates. They should make group chat rooms where they can discuss all problems related to their preparation with their classmates. In case of any difficult concepts or questions, the students should not hesitate to contact their teachers or instructors so that the flow of communication exists and motivates them to study harder.
Time Management
While flexibility of studies is considered as one of the biggest advantages of online learning, it can also turn out to be disadvantageous. By having flexibility during online learning, the students can turn out to feel lazy and end up mismanaging their time in which they should be studying.
To ensure that the time is not mismanaged, students should work out a schedule in which they can allot themselves subjects and topics that need to be studied. This will make the students focused and it will lessen the chances of wasting time. It should also be noted that sufficient breaks should be taken in between online learning in order to study well. Students can also discuss ways on how to manage their time with their teachers or instructors.
All the best!
Questions related to JEE Main
Showing 112401 out of 112402 Questions