How to crack JEE Advanced 2024? - Lakhs of students dream of pursuing Engineering from the top IITs in the country and seek answers to the question of how to crack JEE Advanced 2024. As we know JEE Advanced is the toughest engineering exam in India that requires high dedication, commitment, and hard work. Aspirants should plan their preparation in such a way that they cover the entire JEE Advanced 2024 syllabus. Moreover, a good amount of time should be dedicated to revision because practice makes man perfect. Careers360 team is providing some tips on how to crack JEE Advanced on the first attempt. Candidates are advised to use these tips to stand out of the crowd and ace the JEE Advanced exam.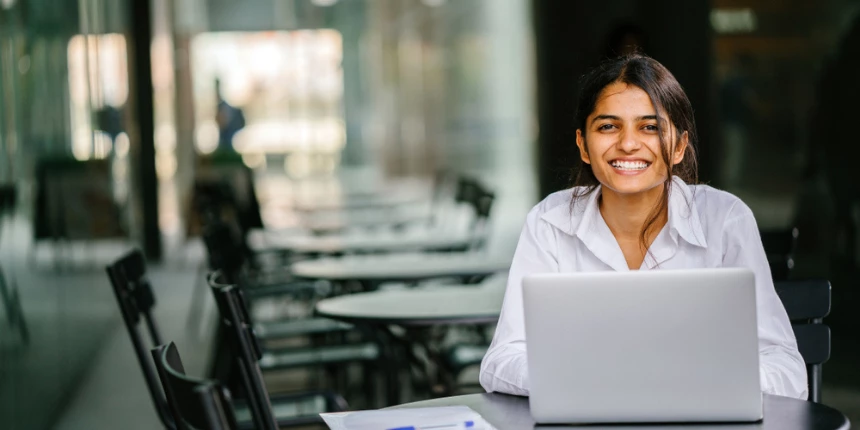 How to crack JEE Advanced 2024?
JEE Advanced Preparation Tip 1 - Know syllabus and exam pattern
Aspirants before starting the preparation, should be aware of the JEE Advanced exam pattern and syllabus. JEE Advanced is baked on the class 11 and 12 syllabus. Students have to divide their syllabus into two parts so that they can start their syllabus accordingly. Moreover, students should understand the JEE Advanced exam pattern properly. Knowing the exam pattern will help to understand the structure of the paper. Students will get to know the number of questions, types of questions, marking patterns, and much more. Understanding the exam pattern and syllabus will allow you to prepare well and get a step closer on how to crack JEE Advanced 2023
JEE Advanced Preparation Tip 2- Failing To Plan Is Planning To Fail
Many aspirants want to know 'how to prepare for JEE Advanced at home'. The answer of this question is- by making a plan and schedule. A good plan allows candidates to divide the huge task of preparation into manageable units. This is exactly why a plan to crack JEE Advanced is the first thing to put in place. Segregate the topics into class 11 and 12 and then further into weak and strong. Strong topics must be revised while weak ones studied so that they become strong. Check the weightage of the topics and plan your JEE Advanced preparation down to the last month and adhere to this plan.
JEE Advanced Preparation Tip 3- Use your time with the intention
Time is the most crucial factor in the preparation. You can't afford to waste a single minute. Correct time management is one of the essential factors that will enable you to race ahead of everyone else. Time management has been fruitful for every topper in cracking the IIT JEE Advanced exam. It is also beneficial on exam day when a few hours decide the fate of many. One crucial factor that could make or break your how to crack JEE Advanced 2024 strategy is time management.
JEE Advanced Preparation Tip 4- Difference between ordinary and extraordinary is practice
One method to get well prepared is practice – tons and tons of it. JEE Advanced question papers are essential to it in addition to the JEE Advanced Mock Test put forth by the authorities. Since JEE Advanced has gone online from 2018, it has become imperative to get used to the online test mode. Practicing allows you to keep a check on your preparation levels and take corrective steps if needed. So study the chapters, attempt a test on them, analyse and then revise. The methodology for how to crack JEE Advanced 2023 can get a real boost with ample practice.
JEE Advanced Preparation Tip 5- Self-Evaluation Is Self Enhancement
Evaluate your day. Check how much you have covered in a day and adjust the plan accordingly. It must be said that all days are alike and no two people are the same. So the plan may vary depending upon what works best for you. Evaluate the number of hours you have put in for the day and how much you could study in that time. Check where you lost time that could be otherwise used for preparation, revision etc. Try to avoid this and make the best of your day, each day.
JEE Advanced Preparation Tip 6- Good Health is the best wealth
Students do compromise their health when it come to study which may affect their study and the years of preparation. A healthy body can only produce healthy thoughts and therefore should be taken care of by you. Apart from tracking the preparation students must keep the rack of their diet and sleep. Falling sick will take a toll on the health leaving the body weak to cope up with anything. Here it is important to note that demotivation may also creep in without warning due to one bad performance. Let that not come in your way and know that many toppers too have had bad days. They just moved on to make the next day better.
JEE Advanced Preparation Tip 7- Distraction is a favorite art of the Devil
Distractions come in various forms and sizes. Social and entertainment media are some distractions that could be avoided. Think of the goal and try to minimize your presence in these activities. The goal of reaching an IIT is worthwhile and will just pave the way to a better career than many. So keep this in mind and strengthen your mind against these.
JEE Advanced Preparation Tip 8- Inspirational Figures and Stories
See the previous topper interviews to know what made them successful. Imbibe any value that could be of use to you. Each one of them has gone through travails to come shining above everyone one else. You could too!!
Other Links