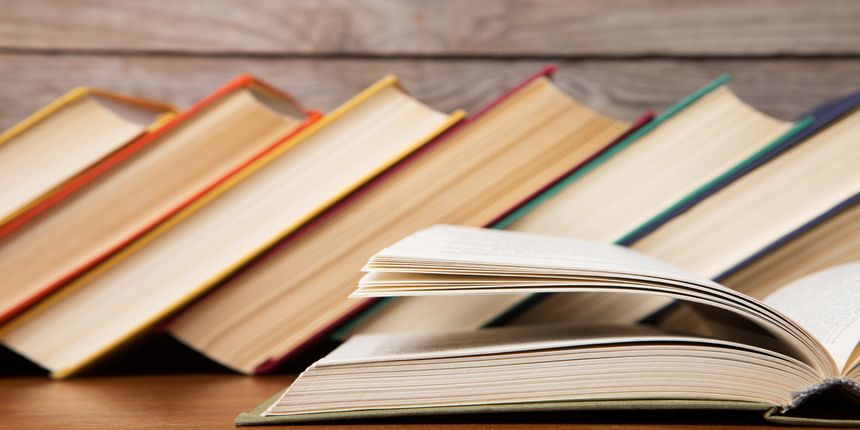 JEECE Syllabus & Sample Papers 2019 - Candidates are advised to check the syllabus and sample papers of JEECE 2019 before commencing their preparation process for the examination. By referring to the JEECE 2019 syllabus and sample papers, the candidates will be able to be familiar with the topics and units to be studied as well as the pattern of the examination. According to the authorities, the syllabus of JEECE 2019 will be similar to the 10+2th  standard CBSE syllabus. Knowing the syllabus will give the candidates an advantage of what has to be studied for JEECE. Candidates can also practice using the sample papers of JEECE 2019 to know the type of questions that may be asked in the examination. For more details read JEECE Syllabus & Sample Papers 2019.
B.Tech Admissions Open 2019
MIT World Peace University
JEECE 2019 will be conducted in offline mode tentatively in the third week of May. 


JEECE Syllabus 2019 for Physics
S.No

Units

Chapters

1

Electrostatics

Chapter 1: Electric Charges and Fields

Chapter 2: Electrostatic Potential and Capacitance

2

Current Electricity

Chapter 3: Current Electricity

3

Magnetic Effect of Current & Magnetism

Chapter 4: Moving Charges and Magnetism

Chapter 5: Magnetism and Matter

4

Electromagnetic Induction & Alternating Current

Chapter 6: Electromagnetic Induction

Chapter 7: Alternating Current

5

Electromagnetic Waves

Chapter 8: Electromagnetic Waves

6

Optics

Chapter 9: Ray Optics and Optical Instruments

Chapter 10: Wave Optics

7

Dual Nature of Matter

Chapter 11: Dual Nature of Radiation and Matter

8

Atom & Nuclei

Chapter 12: Atoms

Chapter 13: Nuclei

9

Electronic Devices

Chapter 14: Semiconductor Electronics: Materials, Devices and Simple Circuits

10

Communication Systems

Chapter 15: Communication Systems
JEECE 2019 Syllabus for Mathematics
S.No

Units

Chapters

1

Relations and Functions

Relations and Functions

Inverse Trigonometric Functions

2

Algebra

Matrices

Determinants

3

Calculus

Continuity and Differentiability

Applications of Derivatives

Integrals

Applications of the Integrals

Differential Equations

4

Vectors and Three-Dimensional Geometry

Vectors

Three - dimensional Geometry

5

Linear Programming

Linear Programming

6

Probability

Probability
JEECE 2019 Syllabus for Chemistry
S.No

Units

Topics

1

Solid State

 

2

Solutions

 

3

Electrochemistry

 

4

Chemical Kinetics

 

5

Surface Chemistry

 

6

General Principles and Processes of Isolation of Elements

 

7

"p"-Block Elements

Group 15 Elements

Group 16 Elements

Group 17 Elements

Group 18 Elements

8

"d" and "f" Block Elements

Lanthanoids

Actinoids

9

Coordination Compounds

 

10

Haloalkanes and Haloarenes

Haloalkanes

Haloarenes

11

Alcohols, Phenols and Ethers

Alcohols

Phenols

Ethers

12

Aldehydes, Ketones and Carboxylic Acids

Aldehydes and Ketones

Carboxylic Acids

13

Organic compounds containing Nitrogen

Amines

Cyanides and Isocyanides

Diazonium salts

14

Biomolecules

Carbohydrates

Proteins

Vitamins

Nucleic Acids

15

Polymers

 

16

Chemistry in Everyday life

Chemicals in medicines

Chemicals in food

Cleansing agents



JEECE Sample Papers 2019
One of the best methods recommended for the preparation of the examination is to solve JEECE 2019 sample papers. Through the sample papers, the candidates can understand the exam pattern and practice whatever has been studied by the candidates. The authorities do not release the official sample papers. However, if the sample papers are released it will be updated here in this article. 


Advantages of JEECE 2019 Sample Papers
Candidates will be able to check the type of questions which can be asked in the examination. 

The sample papers also allow the candidates to be familiar with the exam pattern and division of subject. 

Time management can also be practiced by using the sample papers and following the allotted time. 

The division of topics and units can be known through the sample papers. 
JEECE Exam Pattern 2019
JEECE 2019 will be conducted in offline mode tentatively in the third week of May. The examination will be 3 hours long and will consist of 150 multiple choice questions from Physics, Chemistry and Mathematics. For every correct answer, 1 mark will be awarded whereas ¼ mark will deducted for each wrong response. No mark will be allotted if a response is not given. 
This article has been written as per last year's information. Updated details will be available here as soon as it is released.