How to Prepare for GUJCET 2022: Tips to Crack
How to Prepare for GUJCET 2022 - Preparation is the keyword that most students are worried about as soon as examination season approaches. While the stress level for national level engineering entrance examinations are high, the same can be said for state level exams too.

GUJCET is one of the most popular state level engineering entrance examinations and many students apply to get admissions into the participating colleges. Candidates often worry about how to prepare for GUJCET 2022 since the competition level is quite high. To help the candidates, Careers360 brings How to Prepare for GUJCET 2022 to help with the preparation process. Read the full article on How to Prepare for GUJCET 2022 for tips and strategies.
Stay up-to date with GUJCET News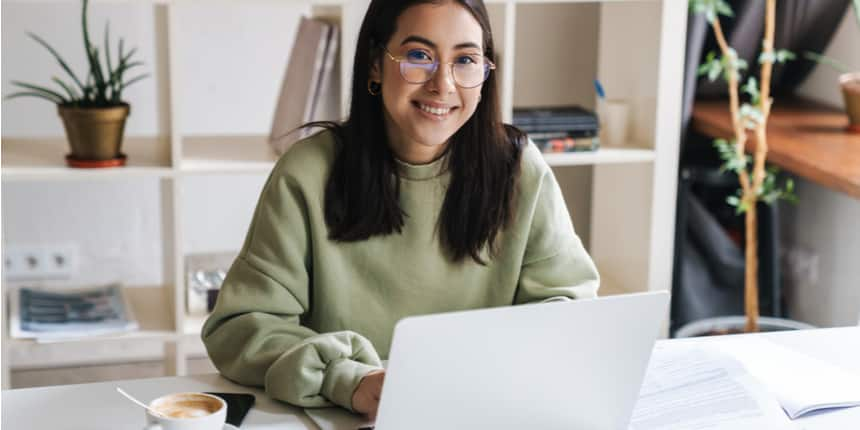 How to Prepare for GUJCET 2022?
Since students are left with plenty of time to boost up their preparation process, they must use this to revise and prepare for GUJCET 2022 so that higher scores can be secured for admission chances into the participating institutes. Given below are some tips on how to prepare for GUJCET 2022.
Know the Syllabus
The very first step is to check the official syllabus of GUJCET 2022. Candidates can check the syllabus and know which units and topics have to be studied for the upcoming entrance examination. This will allow the candidates to accordingly prepare their schedule for preparation and divide out the topics and units which they have to study. By knowing the syllabus, the candidates will also be aware of what has to be studied and become more confident during the preparation process.
Be Familiar with Exam Pattern
Next, the candidates should check the exam pattern of GUJCET 2022 to know how the examination will be conducted. Knowledge about the exam pattern will let the candidates know the details about the number of questions, duration, types of questions asked, marking scheme and more. This will make the candidates more confident since they will be familiar with the pattern.
Exam Pattern of GUJCET 2022
Particulars

Details

Mode

Pen and Paper Test

Duration

3 Hours

Sections

Mathematics - 40 Questions

Physics - 40 Questions

Chemistry - 40 Questions

Type of Questions

Multiple Choice Questions

Medium of Exam

English, Hindi and Gujarati

Marking Scheme

One mark will be allotted for each correct answer. 0.25 mark will be deducted for every incorrect answer.
Regularly Attempt Mock Tests
One of the best methods to prepare for any examination is to attempt mock tests and sample papers. Candidates can use the online mock tests to practice for the upcoming entrance examination. GUJCET 2022 sample papers can also be used by the candidates for practice.
The mock tests and sample papers will be a replica of how the entrance examination will be, so the candidates can use them to be comfortable with the pattern. By practically applying what they have studied, the candidates can also learn their mistakes and rectify them before the entrance examination.
Use the Correct Reference Books
Since the syllabus of GUJCET 2022is based on 10+2th standard topics, the candidates can use their school textbooks for preparations. However, this will not be enough. Along with the textbooks, the candidates are advised to refer to other preparation books since it will give them a broader perspective about the topics they need to study. This will ensure that the candidates are prepared from all directions and will help them in scoring well during the examination.
Some Reference Books for GUJCET 2022 Preparation
Name of the Books
Fundamentals of Physics- Halliday/ Resnick/ Walker
Handbook of Mathematics- Amit Rastogi
Concepts Of Organic Chemistry- OP Tandon
Morrison Boyd for Organic Chemistry
RC Mukherji for Physical chemistry
Concepts of Physics by HC Verma
GUJ-CET 15 Practice Sets
Gujarat CET Engineering Solved Papers
Prepare Flash Cards and Notes
It is important for the candidates to remember what they have studied. There may be some cases where the candidates find a particular topic or concept difficult to remember. To make sure that these particular topics can be revised anytime anywhere, the candidates can prepare flash cards or small notes. This will help the candidates to know which topics or formulas they are struggling with and can revise it whenever they wish to.
Revision in the Key
During exam preparation, one of the key ingredients is revision. Candidates should devote themselves to revise whatever they have studied in order to retain it. While preparing a schedule, the candidates should note that a specific time should be allotted to revision everyday. If the revision is strong, there are higher chances of candidates doing well during the examination.
Stay Healthy Physically and Mentally
Finally, the most important thing is to stay fit both physically and mentally, If the candidate is sick, then he/she will not be able to do well in the examination even if the preparation level is top-notch. While studying is important, the candidates should not forget that consistent breaks should also be taken in between to help the candidates refresh their mind.
Candidates should indulge in extracurricular activities such as reading, listening to music, playing puzzles and all during their breaks. By having sufficient breaks, the candidates will also not feel burdened during their study sessions which will lead them to do better.
Questions related to GUJCET
Showing 1807 out of 1807 Questions