GUJCET Fee Structure 2022 - Check Tuition, Hostal and Other Fees
GUJCET 2022 Fee Structure - The Academic Committee for Professional Courses (ACPC) will be releasing the fee structure of the GUJCET 2022 on the online official website. By using the GUJCET fee structure 2022, students will be able to know the total fees that have to be paid after counselling and seat allotment. The seats will be allocated to participating institutes as per the performance of the candidate's in the GUJCET 2022 exam, seat availability, and preferred choice. All candidates should note that the fee for each participating institute will differ. Along with the GUJCET 2022 fee structure, students can also check the seat intake in the participating institutes.
Latest Updates for GUJCET
Stay up-to date with GUJCET News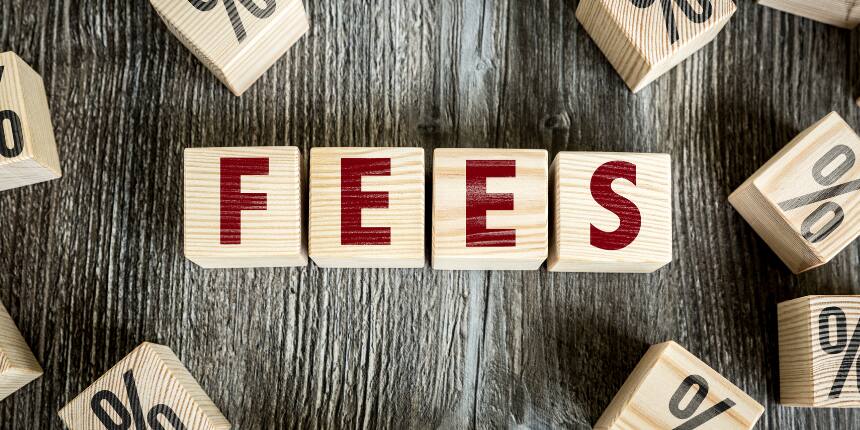 GUJCET Fee Structure 2022
The candidates qualified in GUJCET 2021 exam will be invited to participate in the counselling process. GUJCET 2022 seat allotment process will be done based on merit, availability of seats, and choices preferred. Students need to pay the college/institute fee within the due date. They can check the previous year's fee structure GUJCET from the table as under.
GUJCET Fee Structure - Government Institutes
Name and Address of Institute

Courses

Intake

Fees for AY-2019 (In Rs.)

DR. S. & S.S. GHANDHY GOVERNMENT ENGINEERING COLLEGE, SURAT




Address: Ring Road, Majura Gate, Surat-395 001




Phone: 0261 2653139




Fax: 0261 2653139




E-mail: gec-surat-dte@gujarat.gov.in




Civil Engineering

60

1500/- for Boys Nil for Girls

Electrical Engineering

60

Electronics and Communication Engineering

60

Environmental Engineering

60

Mechanical Engineering

60

Total

300

GOVERNMENT ENGINEERING COLLEGE,




Address: Opp. Govt. Guest House, Village Kasak, Bharuch - 392002




Phone: 02642 227054




Fax: 02642 227054




Chemical Engineering

60

1500/- for Boys

Nil for Girls

Civil Engineering

60

Electrical Engineering

120

Electronics and Communication Engineering

120

Mechanical Engineering

120

Total

480

GOVERNMENT ENGINEERING COLLEGE,




Address: Near BPTI, Vidyanagar, Bhavnagar.




Phone: 0278 2525354




Fax: 0278 2525354

E-mail:

gec-bhav-dte@gujarat.gov.in




Civil Engineering

60

1500/- for Boys

Nil for Girls

Computer Engineering

60

Electronics and Communication Engineering

120

Information Technology

60

Mechanical Engineering

120

Production Engineering

120

Total

540

GOVERNMENT ENGINEERING COLLEGE,

BHUJ,




Address: New Ravalwadi Relocation Site, Nr. Umanagar, Mirzapar Road, Bhuj (Kutch) - 370 001.




Phone: 02832 231164




Fax: 02832 231169




E-mail: gec-bhuj-dte@gujarat.gov.in




Chemical Engineering

60

1500/- for Boys

Nil for Girls

Civil Engineering

120

Electrical Engineering

120

Electronics and Communication Engineering

120

Environmental Engineering

60

Mechanical Engineering

120

Mining Engineering

120

Total

720

GOVERNMENT ENGINEERING COLLEGE,




Address: Jalod road, Dahod - 389151.




Phone: 02673 263780




Fax: 02673 263780




E-mail: gec-dahod-dte@gujarat.gov.in




Civil Engineering




120

1500/- for Boys

Nil for Girls

Electrical Engineering

120

Computer Engineering

6

Electronics and Communication Engineering

60

Mechanical Engineering

120

Total

480
GUJCET Fee Structure - Grant IN AID Institutes
Name and Address of Institute

Courses

Intake

Fees for AY-2019 (In Rs)

BIRLA VISHVAKARMA MAHAVIDHYALAYA,




Address: Ta & Dist-Anand, Pin - 388120



Phone: 02692 230104




Fax: 02692 230762




E-mail: principal@bvmengineering.ac.in




Civil Engineering

120

1500/- for Boys

Computer Engineering

60

Nil for Girls

Electrical Engineering

60




Electronics Engineering

75




Mechanical Engineering

90




Production Engineering

30




Toral

435




FACULTY OF TECHNOLOGY &

ENGINEERING, MSU, VADODARA* (Constituent Institute of M. S. University,

Baroda)




Address: M. S. University Kalabhavan, Vadodara - 390001.




Phone: 0265 2434188




Fax: 0265 2423898




E-mail: dean-techno@msubaroda.ac.in

Chemical Engineering

30

1500/- for Boys

Civil Engineering




110

Nil for Girls

Computer Science and Engineering

60




Electrical Engineering

60




Electronics Engineering

30




Mechanical Engineering

90




Mettalurgical and Matrial Engineering

40




TEXTILE ENGINEERING

30




Textile Processing

60




Textile Technology

30




Water Management

30




Total

570




FACULTY OF TECHNOLOGY,

DDU, NADIAD* (Constituent Institute of Dharamsinh Desai

University, Nadiad)




Address: Dharamsinh Desai University, (DDIT), "Nadiad Dist-Kheda - 387001




Phone: 0268 2520502




Fax: 0268 2520501




Chemicak Engineering

54

1500/- for Boys




Nil for Girls







Civil Engineering

60




Computer Engineering

45




Electronics and Communication Engineering

45




Instrumentaion and Control Engineering

45




Total

249




"RAKSHA SHAKTI UNIVERSITY,




Address: Lavad, Tal: Dehgam, Dist. Gandhinagar.




Phone : 91 079 22684173




Fax: 22683762




Computer Science Engineering (Cyber Security)

40

1500/- for Boys

Nil for Girls

Total

40




(B) Total Seats for Grant-in-aid Institutes

1294




TOTAL Seats for Govt + GIA Institutes (A+ B)

10264



To know the previous year's GUJCET fee structure of all the participating institutes - Click Here
Questions related to GUJCET
Showing 1804 out of 1804 Questions