GUJCET Syllabus 2024 - GSEB will release the GUJCET 2024 syllabus online online at the official website. However, based on the previous year's GUJCET exam pattern, the GUJCET syllabus for 2024 is expected to be based on the topics covered in the Class 10+2 curriculum of the Gujarat State Board. It is advised that candidates who are preparing for the GUJCET exam 2024 have to regularly check the official website of the Gujarat Secondary and Higher Secondary Education Board (GSEB) or refer to the official notification for the most accurate and up-to-date GUJCET 2024 exam syllabus. Moreover, the GUJCET syllabus pdf download link will be provided on this page. Candidates can find the GUJCET syllabus in English.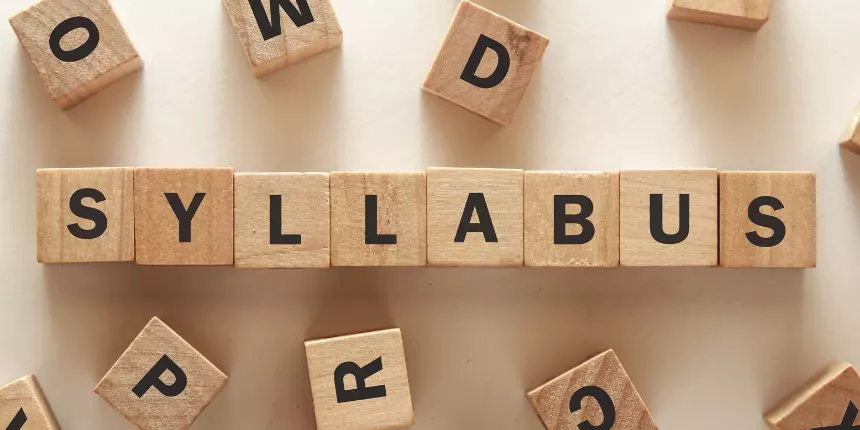 GUJCET Syllabus 2024 - Physics, Chemistry, Mathematics
Once the GUJCET 2024 syllabus is released, candidates can utilise it to plan their Gujarat CET exam preparation effectively. It will provide a clear understanding of the topics from which the questions will be asked in the entrance exam. Additionally, candidates are recommended to refer to GUJCET sample papers and other study materials to understand the exam format and practice solving questions. Candidates will also be able to predict the GUJCET chapter wise weightage 2024.
GUJCET 2024 Syllabus
Candidates preparing for Gujarat CET must check the syllabus of GUJCET 2024 to know the topics that must be studied by them. The concerned authorities will release the official GUJCET 2024 syllabus PDF on the official website and the official notification. The GUJCET exam syllabus 2024 comprises three subjects - Physics, Chemistry, and Mathematics. Candidates can check the GUJCET syllabus 2024 in the table below.
GUJCET 2024 Syllabus for Physics
Subjects

Topics

Physics

Communication System

Nucleus

Dual Nature of Radiation & Matter

Wave Optics

Semi-Conductor Electronics

Magnetism & Matter

Electric Charge & Electric Field

Electro-Magnetic Waves

Magnetic Effect of Electric Current

Ray Optics

Electrostatic Potential & Capacitance
GUJCET 2024 Syllabus for Chemistry
Subjects

Topics

Chemistry

Complex Salts or Co-ordination Compound

Phenols and Ethers

f Block Elements

Solid State

Aldehydes

Alcohols

P-Block Elements – II

Halo Alkanes and Halo Arenes

Ketones and Carboxylic Acids

General Principles and Processes of Isolation of Elements

Electro-chemistry



GUJCET Syllabus 2024 for Maths
Subjects

Topics

Mathematics

Indefinite Integration

Theory of Equations

Definite Integration
GUJCET Syllabus 2024 Biology
Check below for the GUJCET syllabus PCB
Also read:
GUJCET Exam Pattern 2024
While preparing for the GUJCET exam, candidates are advised to check the exam pattern along with the GUJCET 2024 syllabus PCM. Details such as the type of questions, duration of the exam, the total number of questions, and marking scheme are available to the candidates through the GUJCET 2024 exam pattern. Candidates can check the exam pattern of GUJCET 2024 in the table given below.
GUJCET Exam Pattern 2024
Particulars

Details

Exam Mode

Pen and Paper Based (Offline)

Total Duration

3 Hours

Duration per section

Physics & Chemistry - 120 minutes

Mathematics - 60 minutes

Medium of languages

English, Hindi & Gujarati

Papers

Paper 1 - Physics and Chemistry

Paper 2 - Mathematics

Number of questions

Physics - 40 questions

Chemistry - 40 questions

Mathematics - 40 questions

Marking scheme

One mark will be awarded for every correct response

0.25 marks will be deducted for every incorrect response