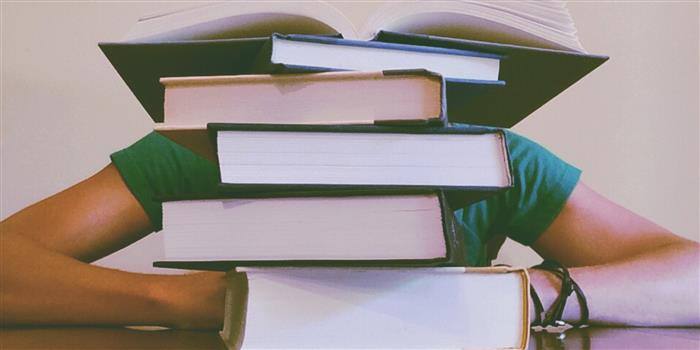 GUJCET Syllabus 2018 - Candidates were required to check the GUJCET 2018 syllabus to prepare for the entrance examination. The syllabus of GUJCET 2018 consisted of those subjects and topics which had to be studied and prepared by the candidates. The concepts studied in the 10+2th standard qualifying examination constituted the GUJCET syllabus 2018. All of the candidates were required to study from the official GUJCET 2018 syllabus. The official syllabus of GUJCET 2018 was not announced by the examination authorities, however, candidates could check the previous year syllabus given below for reference. With the help of the exam pattern and sample papers, the candidates could boost their preparation process for GUJCET. The entrance examination of GUJCET 2018 was conducted on April 23 in offline mode. All of the candidates were required to qualify the entrance examination for admissions into the participating engineering institutes of GUJCET 2018. Read the full article for more information about GUJCET Syllabus 2018.
GUJCET College Predictor
Know your admission chances
Use Now
GUJCET 2018 Syllabus
Topics of Physics, Chemistry and Mathematics were included in the syllabus of GUJCET 2018. All candidates who were preparing for the entrance examination were advised to check the full syllabus to know which topics and chapters that had to be referred for the entrance exam.
GUJCET Syllabus 2018
S.No

Subjects

Topics

1

Chemistry

Solid State

Solutions

Electro-chemistry

General Principles and Processes of Isolation of Elements

P-Block Elements – II

Halo Alkanes and Halo Arenes

Alcohols

Phenols and Ethers

Chemical Kinetics

Surface Chemistry

f Block Elements

Complex Salts or Co-ordination Compound

Aldehydes

Ketones and Carboxylic Acids

Organic Compounds Containing Nitrogen

Biomolecules

Polymers

Chemistry in Everyday Life

2

Physics

Electric Charge & Electric Field

Electrostatic Potential & Capacitance

Current Electricity

Magnetic Effect of Electric Current

Magnetism & Matter

Electromagnetic Induction

Alternating Current

Electro Magnetic Waves

Ray Optics

Wave Optics

Dual Nature of Radiation & Matter

Atoms

Nucleus

Semi-Conductor Electronics

Communication System

3

Mathematics

Complex Numbers

Definite Integration

Indefinite Integration

Limit

Matrices Determinants

Permutation & Combination

Probability

Sets, Relations & Functions

Theory of Equations

Three Dimensional Geometry

Vectors
GUJCET 2018 Exam Pattern
S.No

Particulars

Details

1

Mode of Exam

Offline (Pen and Paper Based)

2

Language

English, Hindi and Gujarati

3

Duration of Exam

3 hours

4

Type of Questions

Objective (Multiple Choice Questions)

5

Sections

Physics – 40 Questions

Chemistry – 40 Questions

Mathematics – 40 Questions

6

Marking Scheme

The specified marks were allotted by the admission committee for each correct answer.

7

Negative Marking

0.25 marks were deducted for each wrong response.
GUJCET 2018 Sample Papers
The sample papers of GUJCET 2018 helped the candidates know the examination pattern, difficulty level, covered topics and more. By solving the GUJCET sample papers 2018, the candidates would have been able to practice and practically apply all of their studied topics and chapters. The candidates could also get a detailed idea about the type of question which may be asked through the GUJCET 2018 sample papers. Time management could also be checked by solving the sample papers with the official time limit of the examination.
Questions related to GUJCET