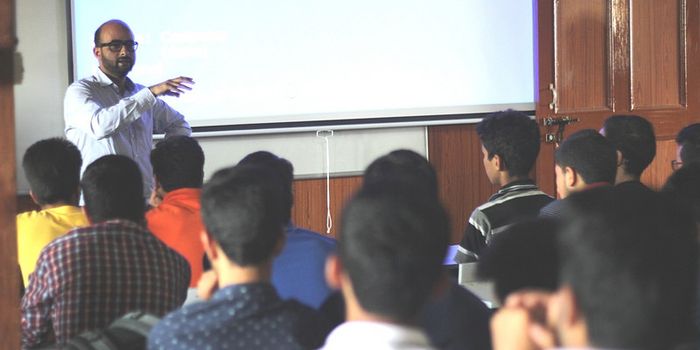 BVP CET Counselling 2018 - Candidates who will appear and qualify the entrance exam conducted by Bharti Vidyapeeth Deemed University will be called for BVP CET 2018 counselling session from June 18 to 27. The admission authorities will send the BVP CET counselling letters at the registered email-id to the first 5000 candidates who will manage to get their name in the merit list of entrance exam. Qualified candidates will have to attend the counselling of BVP CET 2018 on the dates mentioned in the counselling schedule. Moreover, candidate from merit no. 5001 to 8000 will be able to attend the BVP CET counselling 2018 only after confirmation of vacancy position. The admission authorities will allot the seat based of the performance in BVP CET and as per availability. Candidates who will fail to report for BVP CET 2018 counselling on the scheduled date and time may result in instantaneous cancellation of candidate's claim for admission. To know detailed information about the counselling of BVP CET 2018, candidates are suggested to read the full article.

Latest: BVP CET 2018 Result declared
BVP CET 2018 Counselling Schedule
BVP CET 2018 Counselling for Regular Merit list
Date

Candidates called for Counselling

Time

Regular Merit Category

 

 

June 18, 2018

Merit No. 1 to 500

9.30 a.m. onwards

Merit No. 501 to 1000

1.30 p.m. onwards

June 19

Merit No. 1001 to 1500

9.30 a.m. onwards

Merit No. 1501 to 2000

1.30 p.m. onwards

June 20

Merit No. 2001 to 2500

9.30 a.m. onwards

Merit No. 2501 to 3000

1.30 p.m. onwards

June 21

Merit No. 3001 to 3500

9.30 a.m. onwards

Merit No. 3501 to 4000

1.30 p.m. onwards

June 22

Merit No. 4001 to 5000

10.00 a.m. onwards

BVP CET 2018 Counselling schedule for Regular Merit list- 5001 and above

June 25

Merit No. 5001 to 6000

10.00 a.m. onwards

June 26

Merit No. 6001 to 7000

10.00 a.m. onwards

June 27

Merit No. 7001 to 8000

10.00 a.m. onwards
Steps to Follow in BVP CET Counselling 2018
Step 1- Issue of BVP CET 2018 Counselling Call Letter
Admission authorities will issue the call letter for counselling of BVP CET 2018 after the declaration of result to first 5000 candidates whose name will appear in merit list. The call letters of BVP CET counselling 2018 will be sent at the registered email addresses of the candidates. Candidates need to download them and report to the counselling venue on the specified date and time.
Step 2- Report to BVP CET Counselling Venue -
All the qualified candidates will have to report physically to the BVP CET 2018 counselling venue, that is at the Bharati Vidyapeeth Deemed University College of Engineering, Pune. If a candidate fails to report for BVP CET 2018 counselling on the scheduled date and time, his/her candidature will stand cancel. What candidate need to know is that if he/she is eligible, even though he/she does not receive any intimation letter from the University, candidate should remain present for the counselling of BVP CET 2018 and for on the spot admission. However, candidate must make sure that he/she carries with him/her some identity proof which indicates that they took the BVP CET 2018 exam.
Step 3- Choice filling
During the counselling round, candidates will be asked to fill the choice of college and course in order of their preference. It is suggested to the candidates to fill as many choice as possible so that they get the desired course and college.
Step 4- Seat Allotment of BVP CET 2018
This is the fourth steps where candidates will be allotted seats as per their merit, preference and availability.  The qualified candidates will be called for BVP CET 2018 seat allotment in order of their ranking in the merit list and offered the seats to the various courses available. Mentioned below is the number of seats offered in various B.Tech programmes previous year for candidates reference:
Seat intake and name of the B. Tech Programme
| | | |
| --- | --- | --- |
| S. No | Name of the Course | Number of seats |
| 1. | | 120 |
| 2. | | 120 |
| 3. | | 120 |
| 4. | | 90 |
| 5. | | 60 |
| 6. | | 60 |
| 7. | | 60 |
| 8. | | 60 |
| 9. | | 60 |
Step 5- Document Verification
After the seat is allotted to the candidate, he/she will be required to produce the requisite documents for verification at the time of counselling of BVP CET 2018. It is advised to the candidates to carry with them two sets of photocopies of the documents along with the originals. Candidates must note that, failure to produce any of the documents that is requested by the admission authority will result in forfeiting their claim for seat.
Mentioned below is the list of documents that candidate need to carry with them at the time of BVP CET counselling 2018: 

BVP CET 2018 counselling call letter

Date of birth certificate

SSC certificate or College leaving certificate or certificate of domicile (if applicable)

Class 10 and 12 marksheet

Aadhar card

Certificate of medical fitness

Caste validity certificate issued by competent authority (if applicable)

Migration Certificate (for students who joined a course after 12th).

Conduct and Character Certificate from a responsible person

A Certificate of the Principal/Headmaster of the School for having studied for 11th and 12th standard in India

Transfer Certificate from the Institution in which you had studied last

Six passport-size photographs with candidate's name written on backside

Receipt of amount of tuition fees, other fees and hostel fees in case you are admitted to Hostel.

Gap Certificate (for students who joined a course after 12th)
Step 6- Tuition Fees Payment
Candidate need to confirm his/her acceptance to the allotted seat by paying the tuition fees. Candidates will have to pay the complete annual tuition fees as well as other fees at the time of BVP CET counselling 2018. Candidates will be able to pay the fees by drawing a demand draft in favour of the "Registrar, Bharati Vidyapeeth Deemed University" payable at Pune.
BVP CET 2018 Fee Structure
| | | |
| --- | --- | --- |
| Type of Fee | Regular (Merit Category) Rs | Institutional Quota (Merit Category) Rs |
| Annual Tuition Fee | 1, 12, 000/- Per Annum | 1, 70, 000/- Per Annum |
Questions related to BVP CET