GUJCET Participating Institutes 2020
GUJCET Participating Institutes 2020 - Admission Committee for Professional Courses (ACPC) has released the list of GUJCET 2020 participating institutes in online mode. GUJCET participating institutes are the colleges which offer admission on the basis of GUJCET exam. GUJCET participating institutes 2020 consists of sixteen government, four grant-in aid, one autonomous, two PPP degree, eighty-seven self financed institutes affiliated to Gujarat Technological University and twenty-eight SFI Degree engineering institutes affiliated to private university. Along with the list of GUJCET 2020 participating institutes, the candidates can also check the total seats available in each institute. During counselling, the candidates will have to select their preferred participating institutes of GUJCET 2020. Allotment will be done as per their GUJCET scores and preference. Read the full article to know more about GUJCET Participating Institutes 2020.
Latest: GUJCET counselling 2020 registration for round 2 is open
Important: GUJCET Cutoff 2020 for Round 1 released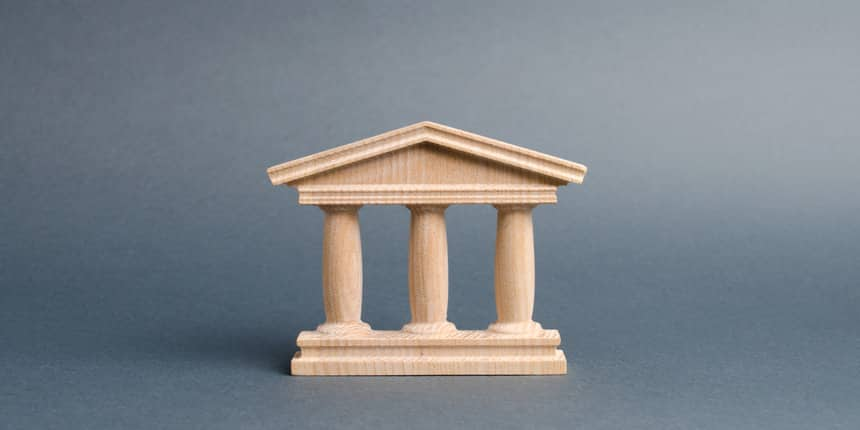 According to the authorities, GUJCET 2020 qualified candidates will be eligible for 100% seats in government and grant-in aid institutes. However, only 75% seats of self financed institutes will be made available for the qualified candidates. The remaining 25% will be reserved as management seats including 15% for NRIs.
GUJCET 2020 Participating Institutes
Candidates will be able to select their preferred participating institutes of GUJCET 2020 during the counselling session. Since allotment will be done on the basis of preference, merit and other factors, the candidates are advised to carefully check the list of participating institutes beforehand to make their decision. The following types of institutes will offer B.Tech admissions through GUJCET 2020.
GUJCET Participating Institutes 2020
| | |
| --- | --- |
| Category | Number of Institutes |
| Government Colleges | 16 |
| Grant-In-Aid Institutes | 4 |
| Autonomous Participating Institute | 1 |
| PPP Degree Engineering Institutes | 2 |
| Self-Financed Institutes Affiliated to Gujarat Technological University (GTU) | 87 |
| SFI Degree Engineering Institutes Affiliated to Private University | 28 |
| Total Number of Institutes | 138 |
GUJCET 2020 Participating Institutes (Government)
S.No.

Name of the Institutes

Seat Intake

1

540

2

Government Engineering College, Bharuch

480

3

Dr. S. & S. S. Ghandhy Government Engineering College, Surat

300

4

480

5

600

6

Government Engineering College, Godhra

240

7

420

8

540

9

720

10

840

11

1140

12

Government Engineering College, Palanpur

240

13

720

14

720

15

510

16

Government Engineering College, Patan

480

Total seats

8,970
GUJCET 2020 Participating Institutes (Grant-in-aid)
GUJCET 2020 Participating Institutes (Autonomous)
S.No.

Name of the Institutes

Seat Intake

1

Institute Of Infrastructure, Technology, Research And Management

180

Total seats

180
GUJCET 2020 Participating Institutes (PPP Degree)
S.No.

Name of the Institutes

Seat Intake

1

Gujarat Power Engineering And Research Institute

240

2

GIDC Degree Engineering College

360

Total seats

600
GUJCET 2020 Participating Institutes (Self Financed Affiliated to Gujarat Technological University)
S.No.

Name of the Institutes

Seat Intake

1

M.K. College Of Engineering & Technological Research

300

2

420

3

420

4

V.V.P. Engineering College

570

5

Vadodara Institute Of Engineering

510

6

S.P.B. Patel Engineering College (Saffrony)

420

7

Silver Oak College Of Engineering & Technology

1260

8

Smt. Shantaben Haribhai Gajera Engineering College

300

9

Shri J.M. Sabva Institute Of Engineering & Technology

360

10

Shri Satsangi Saketdham 'Ram Ashram' Group Of Institutions

480

11

Shri Sadvidyamandal Institute Of Technology

480

12

Shroff S R Rotary Institute Of Chemical Technology

270

13

Shri Sitarambhai Naranji Patel Institute Of Technology

540

14

Sigma Engineering College

240

15

Shree Pandit Nathulalji Vyas Technical Campus

240

16

Shankersinh Vaghela Bapu Institute Of Technology

360

17

Shree Swami Atmanand Saraswati Institute Of Technology

420

18

Shree Swaminarayan Institute Of Technology, Bhat, Gandhinagar

270

19

Shri Labhubhai Trivedi Institute Of Engineering And Technology

360

20

Sardar Patel College of Engineering

480

21

Samarth College Of Engineering & Technology

240

22

Sal College of Engineering

600

23

Sanjaybhai Rajguru College Of Engineering

294

24

Om Engineering College

480

25

Noble Engineering College

600

26

Pacific School Of Engineering

360

27

Om Institute Of Technology

300

28

Marwadi Education Foundation

60

29

Marwadi Education Foundation's Group Of Institutions, Faculty Of Engineering

810

30

Merchant Institute Of Technology

240

31

Merchant Engineering College

480

32

Neotech Institute Of Technology

480

33

Narnarayan Shastri Institute Of Technology

360

34

Laxmi Institute Of Technology, Sarigam

540

35

Laljibhai Chaturbhai Institute Of Technology

360

36

Mahatma Gandhi Institute Of Technical Education & Research Centre

780

37

Madhuben And Bhanubhai Patel Women Institute Of Engineering For Studies And Research In Computer And Communication Technology (For Girls)

240

38

Mahavir Swami College Of Engineering & Technology

480

39

Ipcowala Institute Of Engineering & Technology

240

40

Kalol Institute Of Technology & Research Centre

600

41

300

42

660

43

Institute Of Technology & Management Universe Technical Campus

600

44

480

45

Gandhinagar Institute Of Technology

720

46

Gujarat Institute Of Technical Studies

240

47

Grow More Foundation's Group of Institutions

480

48

Gyanmanjari Institute Of Technology

300

49

Dr. Subhash Technical Campus, Faculty of Degree Engineering

450

50

539

51

D A Degree Engineering And Technology

420

52

480

53

300

54

Bhagwan Mahavir College Of Engineering And Technology

720

55

360

56

180

57

120

58

Arrdekta Institute Of Technology

540

59

Veerayatan Institute Of Engineering

240

60

Arun Muchhala Engineering College

360

61

660

62

420

63

Amiraj College Of Engineering & Technology

240

64

Apollo Institute Of Engineering & Technology

300

65

Aditya Silver Oak Institute Of Technology

480

66

Adani Institute Of Infrastructure Engineering

240

67

540

68

504

69

540

70

Aurum Institute of Technology

660

71

Balaji Engineering College

240

72

Bhagwan Arihant Institute of Technology

300

73

Dr V.R. Godhania College of Engineering and Technology

240

74

Engineering College, Tuwa

420

75

R.N.G. Patel Institute of Technology (formerly Faculty of Engineering Technology & Research (FETR)

360

76

Knowledge Institute of Technology and Engineering

300

77

Prime Institute of Technology and Engineering

300

78

S. S. Agrawal Institute of Engineering & Technology

300

79

L. D. Engineering College

1140

80

Sal Institute of Technology & Engineering Research

960

81

720

82

660

83

480

84

135

85

330

86

L.J Institute of Engineering & Technology

1020

87

K.J Institute of Engineering & Technology

450

Total seats

37,2020
GUJCET 2020 Participating Institutes (SFI Degree)
S.No.

Name of the Institutes

Seat Intake

1

Ganpat University-Institute of Computer Technology (Constituent Institute of Ganpat University)

180

2

430

3

School of Engineering and Applied Science, Ahmedabad University (Affiliated to Ahmedabad University, Ahmedabad)

165

4

Aadishwar College of Technology - Venus (Constituent College of Swarnim Startup and Innovation University)

510

5

Faculty of Technology, Dharmsinh Desai University

471

6

School of Engineering and Technology (Affiliated to Navrachana University, Vadodara)

240

7

Institute of Technology, Nirma University

840

8

Parul Institute of Engineering and Technology (Constituent College of Parul University, Waghodia, Vadodara)

680




9

Sankalchand Chand Patel College of Engineering, Visnagar (Constituent Institute of Sankalchand Patel University)

450




10

C. U. Shah College of Engineering & Technology (Constituent College of C. U. Shah University, Wadhwan City)

480

11

School of Petroleum Technology, Pandit Deendayal Petroleum University (Affiliated to Pandit

Deendayal Petroleum University)

780

12

Chandubhai S. Patel Institute of Technology

(Constituent Institute of CHARUSAT University, Changa)

720

13

Ganpat University -U. V. Patel College of Engineering (Constituent Institute of Ganpat University)

700

14

School of Technology, GSFC University (Constituent Institute of

GSFC University, Vadodara)

180

15

Chhotubhai Gopalbhai Patel Institute of Technology, Tarsadi (Constituent Institute of UKA TARSADI University, Bardoli)

840

16

ITM Vocational University

360

17

L.D.R.P. Institute of Technology and Research

720

18

Devang Patel Institute of Advance Technology and Research (Constituent Institute of CHARUSAT University, Changa

300

19

Indus Institute of Technology & Engineering (Constituent Institute of Indus University, Ahmedabad)

780




20

School of Engineering & Applied Sciences, Rai University (Constituent Institute of Rai University, Ahmedabad)

300

21

Faculty of Technology, Marwadi Education Foundation's Group of Institutions

(Affiliated to Marwadi University, Rajkot)

1020

22

School of Engineering (Constituent Institute of

Indrashil University, Kadi)

240

23

Institute of Advanced Research

150

24

Dhirubhai Ambani Institute of Information and Communication Technology

360

25

P. P. Savani School of Engineering (Affiliated to P. P. Savani University, Surat)

300

26

R. K. University - School of Engineering

(Constituent Institute of R. K. University, Rajkot)

480

27

Atmiya University

420

28

Hansaba College Of Engineering & Technology

480

Total Seats

13471
To check the detailed list of GUJCET 2020 participating institutes - Click Here
Questions related to GUJCET
Showing 1569 out of 1569 Questions