IIT JEE Preparation Tips 2024 by Toppers - Preparing for the JEE Main exam can be a difficult task for aspirants, but seeking guidance from previous year's toppers can provide valuable insights and inspiration. Their success stories can help aspirants to stay motivated and focused towards their goal by attempting the IIT JEE 2024 exam. Many students often give up on their dream of cracking the JEE Main exam due to a lack of proper guidance and preparation, but candidates can get some hope by taking JEE 2024 mock tests. However, following the tips and strategies of JEE Main toppers can make the journey easier for aspirants.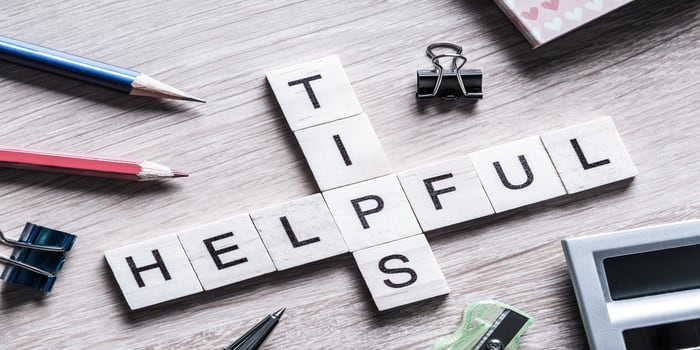 IIT JEE Preparation Tips 2024 by Toppers - Check Here
Many students will participate in the JEE Main exam; it is undoubtedly a challenging task to secure a seat in the prestigious NITs, IIITs, and CFTIs. However, the success of JEE Main toppers reveals that cracking the exam is possible with the right approach and mindset. In this article, we will provide JEE Main preparation tips by toppers, which will help aspirants to understand the techniques and strategies used by them to tackle the exam effectively.
IIT JEE Preparation Tips 2024 by Toppers
Here, students can check the JEE Main preparation tips and tricks by toppers
IIT JEE Main Toppers' Tip 1- Build a solid foundation
A majority of questions asked in JEE Main are concept-based that are designed to test the candidate's mastery of the subject matter. Then there are also questions that combine multiple concepts, which pose an even more daunting prospect. Now if your fundamentals are strong and you have properly imbibed the underlying concepts, tackling all these different types of questions will become much easier. Bhogi Suraj Krishna, who secured the AIR 1 in JEE Main 2018, realized this hard fact very early on in his preparation. It was therefore no surprise that he aggressively started working on a plan to improve his basic understanding of the concepts, which ultimately paid him rich dividends!
JEE Main College Predictor
Predict your admission chances in NITs/IIITs/GFTIs & State level colleges
Use Now
Hemant Kumar also stressed the point of how candidates should have a proper understanding of concepts, and that they mustn't try to skip them. If a candidate gets stuck with a concept, the candidate shouldn't despair but try with renewed determination to master them, he opined.
JEE Main Preparation Tips by Vasu Jain AIR- 2 (JEE Main 2018)
IIT JEE Main Toppers' Tip 2- There is no substitute for hard work
Everybody has probably heard the phrase There is no shortcut to fame umpteen number of times, but still some of us don't give up looking for miracles to happen. The problem though with hinging one's success on miracles, especially when it comes to JEE Main, is the national-level exam is known as a reliable bubble-buster. Don't work hard but rely on some supernatural hand to carry you through, and you are going to be disappointed. Echoing similar sentiments, Koushal Reddy (100 Percentile in JEE Main January 2020), said that hard work, determination, and perseverance helped in attaining good marks.
IIT JEE Main Toppers' Tip 3- Start early
A common trait observed among JEE Main toppers is they tend to start their preparation for the examination early. Bhogi Suraj and Hemant Kumar in fact started their preparation as early as in class IX and VIII respectively. One advantage of starting early is you will have enough time at your disposal to comprehensively tackle each and every topic. Also, if you start as early as Hemant or Bhogi Suraj, you are most likely to have a very strong foundation, and consequently won't be spending precious time grappling with a concept trying to understand what it means. Consequently, a major chunk of the time can be dedicated to practicing different types of problems. JEE Main January 2020 topper Parth Dwivedi (100 Percentile) also commenced his preparation process from 11th standard which led to his success in the examination.
Also Read- JEE Main Syllabus
IIT JEE Main Toppers' Tip 4- Be passionate about the task at hand
Bhogi Suraj is also of the opinion that one should be passionate about the task at hand, as it will ensure one doesn't get bored or sap at any time during the preparation. Keeping boredom at a safe distance is crucial as it often can lead to restlessness and side-track you from your goal. Being passionate however doesn't mean you have to go overboard, but simply that you have to stay in the present, study your daily quota of hours, and also take stock of things, all the while with inner happiness bubbling inside you. This inner happiness, as you will realize will emanate from the belief you are doing the best within your abilities.
Also Read- JEE Main Exam Pattern
IIT JEE Main Toppers' Tip 5- Take mock tests
These days, JEE Main mock tests are a part and parcel of the exam preparation process and are usually taken closer to the exam to give finishing touches. A simulation of the real exam, the advantages of taking mock tests are many. For example, the candidate through these JEE Main mock tests will become familiar with the functionalities of the computer-based test and also types of questions asked, marking scheme, etc. These details could be really handy when one considers how closely candidates can be grouped together - so, you score that additional mark more, and your rank can sky-rocket, likewise you get 1 mark less and you rank will nosedive. NTA authorities have already opened the registration process for JEE Main 2024 mock tests at the practice centres and it is also available in online mode. Rongala Arun Siddardha, who secured 100 percentile in JEE Main 2020 (January session) agrees with the important of mock test and sample papers - "I used to daily practice one previous paper. This helped me get the idea of the difficulty level of JEE mains paper, such as question framing and the role of calculation in the paper".
JEE Main topper 2020 Thadavarthi Vishnu, who secured 100 percentile in the exam also said that "Mock tests help in analyzing the level of preparation and are quite important."
Pawan Goyal the JEE Main 2018 - AIR -6, said that it is very important for candidates to take mock tests, as it will give them a true taste of what the actual exam would be like. He also urged candidates to solve JEE Main question papers of the last ten years.
IIT JEE Main Toppers' Tip 6- Look after yourself
The closer the exam gets, the higher are also the anxiety levels. Maladies like insomnia and restlessness also pay a visit during these testing times. And the victims mostly are candidates who spend the bulk of their time looking too far ahead than staying in the present - thus putting too much pressure on themselves. The solution to such a delicate problem is to take one small step at a time, and build your repertoire brick by brick. This way you will be able to complete most topics even without your realizing it. And in between your preparation - you can listen to music, play cricket or badminton to de-stress, as suggested by none other than Kalpit Veerwal, who scored a neat 360/360 in JEE Main 2017.
Pranav Goel - AIR 4 in JEE Main 2018 in fact likes to read novels in his down-time to keep himself fresh and motivated.
If you follow the JEE Main preparation tips by toppers listed above, you will put yourself in a very good position to get a good score and rank in the exam. Best of luck!
Also, Read