Last Minute Revision Tips for JEE Advanced 2020
Last Minute Revision Tips for JEE Advanced 2020 - Due to the ongoing COVID-19 situation, it can be understood that not much time is present between the JEE Main and JEE Advanced examination. Since the preparation time for JEE Advanced is less, the students have to focus on their last minute revision strategy. The focus of the students should be on preparing to get that desired score in the entrance examination. So what exactly are the last minute revision tips for JEE Advanced 2020? Careers360 conducted a live session with Mr. Pramod Maheshwari, Chairman & Managing Director (CMD) Career Point Group and Chancellor, Career Point University where he pointed out some last minute revision tips for JEE Advanced 2020 to help the students with their preparation. Read the full article to know more.
Video on Interview with Mr Pramod Maheshwari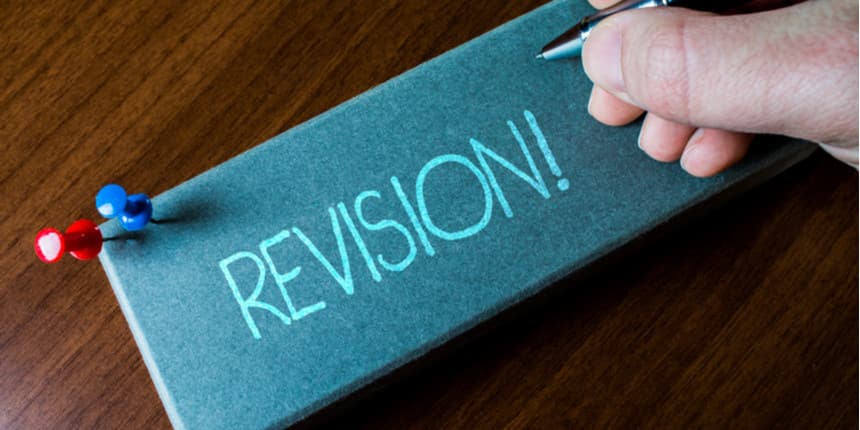 What are the last minute revision tips for JEE Advanced 2020?
JEE Advanced 2020 is a national level engineering entrance examination so naturally the competition level will be high. Students selected for the examination will be the top qualified candidates of JEE Main so they need to bring their best game forward while preparing for JEE Advanced. According to Mr. Pramod Maheshwari, Chairman & Managing Director (CMD) Career Point Group and Chancellor, Career Point University, the students have to prepare a wise plan while going through their last minute revision.
Don't limit yourself - Since most of the theories have been studied during the JEE Main preparation, the students do not need to focus on this much. 'During JEE Main, you will already be comfortable with syllabus and theory. So no theory revision is required'.

Solve more questions - One of the last minute revision tips for JEE Advanced 2020 is to solve as many questions as possible. Students should focus on attempting previous year questions and mock tests. Analysis of the attempted past papers and mock tests of JEE Advanced will also allow the students to know the areas where they need to improve themselves.

Analyze your performance: More important than attempting the mock test is the analysis of it. Students should check their attempted past papers and mock tests to understand the areas they need to improve. This will ensure that the same mistakes will not be committed during JEE Advanced 2020.

Prepare a Schedule: A good preparation schedule according to the caliber of the student should be prepared. This will allow the students to stay on track with the preparation process. The schedule should be created in such a way that monotony is avoided.
JEE Advanced 2020 Mock Tests
IIT Delhi has released the mock test of JEE Advanced 2020 in online mode at the official website. Candidates can attempt the mock tests during their preparation process to know more about the exam pattern of JEE Advanced 2020 and also to know the type of questions which might be present in the question paper. Since the mock test is very similar to the entrance examination, the candidates can also use it to train themselves for time management and more.
JEE Advanced 2020 Question Papers
Along with mock tests, the candidates can also use the previous JEE Advanced question papers to know the questions which were asked in the last years. These will allow the candidates to know the pattern of the question paper and help in the preparation process. Previous year question papers are also a great source to help candidates practice whatever they have studied for the entrance examination.
Questions related to JEE Advanced
Showing 13150 out of 13151 Questions