JEE Advanced 2019 Toppers
JEE Advanced 2019 Toppers - IIT Roorkee has released the much-awaited result of JEE Advanced 2019 on June 14. Amidst the celebrations and chaos of the result being announced, great curiosity also rises to know more about the ones who have snatched the top spots in the JEE Advanced examination. There are some individuals who have set the bar up high and produced great results. JEE Advanced toppers 2019 are the handful of candidates whose hard work and potential have earned them the top scores in the national level engineering entrance examination. Read the full article to know more about JEE Advanced 2019 Toppers and statistics related to the exam.
Latest: The 7th round seat allotment of JoSAA 2019 has been announced.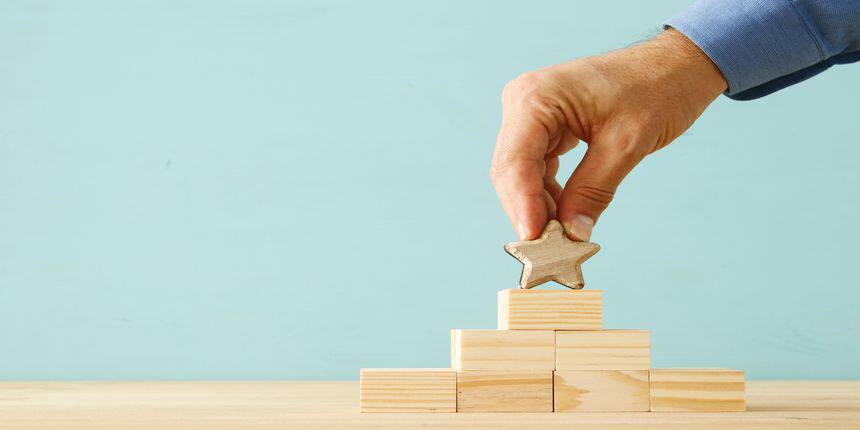 Along with the JEE Advanced 2019 toppers list, Careers360 also presents in-depth interviews to give an insight into their preparation strategy, academic dreams along with a personal touch.
JEE Advanced 2019 Statistics
| | |
| --- | --- |
| Number of Candidates Appeared for Paper 1 and 2 | 161319 |
| Number of Candidates who Qualified JEE Advanced 2019 | 38705 |
| Female Candidates who Qualified JEE Advanced 2019 | 5356 |
| Male Candidates who Qualified JEE Advanced 2019 | 33349 |
| Total Number of Qualified General (GE) Candidates | 15566 |
| Total Number of Qualified General (GEN-EWS) Candidates | 3636 |
| Total Number of Qualified OBC-NCL Candidates | 7651 |
| Total Number of Qualified SC Candidates | 8758 |
| Total Number of Qualified ST Candidates | 3094 |

JEE Advanced 2019 Toppers List
| | | |
| --- | --- | --- |
| AIR | Name | Interview Link |
| 1 | Kartikey Gupta | Click Here |
| 2 | Himanshu Gaurav Singh | Click Here |
| 3 | Archit Bubna | Click Here |
| 4 | Gillella Akash Reddy | Click Here |
| 5 | Battepati Karthikeya | |
| 6 | Nishant Abhangi | |
| 7 | Kaustabh Dighe | |
| 8 | Thivesh Chandra M | |
| 9 | Dhruv Kumar Gupta | |
| 10 | Shabnam Sahay (Top Ranked Female) | |
JEE Advanced 2019 Zonal Top Rankers
| | |
| --- | --- |
| Zone | Name of the Toppers |
| IIT Bombay | Gupta Kartikey Chandresh (CRL 1) |
| IIT Delhi | Himanshu Gaurav Singh (CRL 2) |
| IIT Guwahati | Pradipta Parag Bora (CRL 28) |
| IIT Kanpur | Dhruv Arora (CRL 24) |
| IIT Kharagpur | Gudipaty Aniket (CRL 29) |
| IIT Hyderabad | Gillella Akash Reddy (CRL 4) |
| IIT Roorkee | Jayesh Singla (CRL 17) |
JEE Advanced 2019 Category Toppers
| | | | |
| --- | --- | --- | --- |
| Rank list | Rank | Name | City/Town |
| OPEN (CRL) | 1 | Gupta Kartikey Chandresh | Ballarpur |
| OPEN (CRL) | 2 | Himanshu Gaurav Singh | Allahabad |
| OPEN (CRL) | 3 | Archit Bubna | New Delhi |
| GEN-EWS | 1 | D Chandrasekhara S S Hethahavya | Madhapur |
| OBC-NCL | 1 | Himanshu Gaurav Singh | Allahabad |
| SC | 1 | Sambit Behera | Bhubaneswar |
| ST | 1 | Piyush Raj | Jaipur |
| CRL-PwD | 1 | Sumit Jain | Satna |
| GEN-EWS-PwD | 1 | Dasari Rajesh | Gandhinagar |
| OBC-NCL-PwD | 1 | Vedant Deepak Borkute | Nagpur |
| SC-PwD | 1 | Aryan Kumar | Kanpur |
| ST-PwD | 1 | Dhananjay Sapawat | Kota |
JEE Advanced 2019 Zone wise Male Female Toppers
| | | | |
| --- | --- | --- | --- |
| Zone | Name of Candidate | CRL | Gender |
| Bombay | Gupta Kartikey Chandresh | 1 | Male |
| Bombay | Shabnam Sahay | 10 | Female |
| Delhi | Himanshu Gaurav Singh | 2 | Male |
| Delhi | Ananya Gupta | 233 | Female |
| Guwahati | Pradipta Parag Bora | 28 | Male |
| Guwahati | Aakriti | 817 | Female |
| Kanpur | Dhruv Arora | 24 | Male |
| Kanpur | Valaya Ramchandani | 612 | Female |
| Kharagpur | Gudipaty Aniket | 29 | Male |
| Kharagpur | Anjleena Shakeba | 438 | Female |
| Hyderabad | Gillella Akash Reddy | 4 | Male |
| Hyderabad | Surapaneni Sai Vigna | 44 | Female |
| Roorkee | Jayesh Singla | 17 | Male |
| Roorkee | Tanu Goyal | 272 | Female |

JEE Advanced 2019 Zone Wise Top 5
| | | |
| --- | --- | --- |
| Zone | Name of Candidate | CRL |
| Bombay | Gupta Kartikey Chandresh | 1 |
| Bombay | Kaustubh Dighe | 7 |
| Bombay | Shabnam Sahay | 10 |
| Bombay | Adithya Bhaskar | 18 |
| Bombay | Ankit Kumar Misra | 32 |
| | | |
| Delhi | Himanshu Gaurav Singh | 2 |
| Delhi | Archit Bubna | 3 |
| Delhi | Nishant Abhangi | 6 |
| Delhi | Dhruv Kumar Gupta | 9 |
| Delhi | Aditya Badola | 11 |
| | | |
| Guwahati | Pradipta Parag Bora | 28 |
| Guwahati | Aquib Nawaz | 77 |
| Guwahati | Pawan Kumar | 259 |
| Guwahati | Vivek Choudhary | 474 |
| Guwahati | Aman Kumar | 525 |
| | | |
| Kanpur | Dhruv Arora | 24 |
| Kanpur | Akshat Gupta | 61 |
| Kanpur | Tanay Sharma | 62 |
| Kanpur | Prakhar Jagwani | 78 |
| Kanpur | Kevin Shah | 85 |
| | | |
| Kharagpur | Gudipaty Aniket | 29 |
| Kharagpur | Ankit Kumar Jain | 30 |
| Kharagpur | Koustav Sen | 42 |
| Kharagpur | Soham Mistri | 48 |
| Kharagpur | Sayantan Dhar | 51 |
| | | |
| Hyderabad | Gillella Akash Reddy | 4 |
| Hyderabad | Battepati Karthikeya | 5 |
| Hyderabad | Thivesh Chandra M | 8 |
| Hyderabad | Amit Rajaraman | 12 |
| Hyderabad | Gumparthi Venkata Krishna Surya Likhith | 13 |
| | | |
| Roorkee | Jayesh Singla | 17 |
| Roorkee | Gurnoor Singh Khurana | 22 |
| Roorkee | Shrey Singla | 36 |
| Roorkee | Abhinav Gupta | 49 |
| Roorkee | Navneet Jindal | 60 |
Questions related to JEE Advanced
Showing 11533 out of 11533 Questions