Best Online Study Material to Crack JEE Main 2021
With the world going digital, students are venturing for different avenues to study beyond the conventional classroom study. Online class and exam preparation has gained so much popularity these days as there are many students who opt to study at their home as per their own comfort. While classroom programs demand a pre-fixed schedule, online classes offer flexibility in study hours. National Digital Library of India is one such online learning platform developed by IIT Kharagpur. Since the recent outbreak of coronavirus has kept students locked in their home, online studies can help them not to lose their grip on the studies for JEE Main exam. Until the JEE Main 2021 exam dates are announced by the National testing Agency, students should use this time to brush their preparation and secure extra marks. Students are having doubts as to what could be the best way to prepare for JEE Main and which could be the best online study material to crack JEE Main. Here in this article, Careers360 is sharing expert advice and preparation tips for online study to all JEE Main 2021 aspirants. Students can also check below the best online study material to crack JEE Main exam as suggested by experts.
Latest: NTA JEE Main 2021 exam date to be announced soon; exams likely in February and May.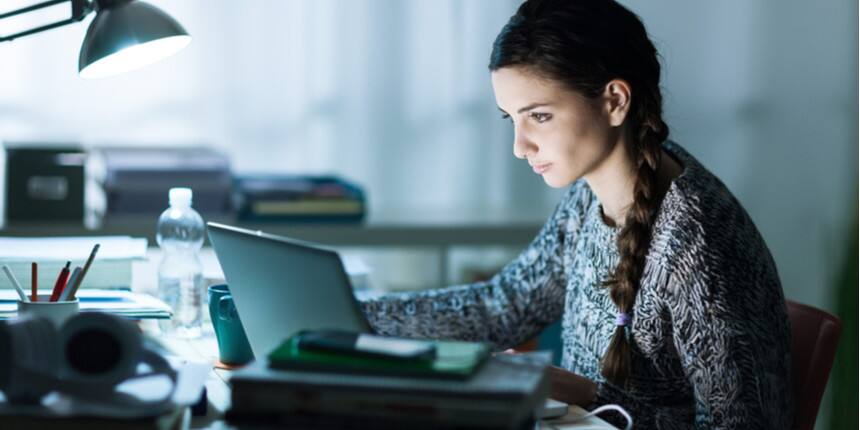 Choosing the Best Online Study material for JEE Main- There are many options over the internet for JEE Main online preparation. Online tutorials, recorded classes in Youtube, Live study classes and much more. Students are advised to be wise and take help from their parents while selecting the right online study material for JEE Main preparation. There are also many institutes which offer packages of online study material which have recorded classes or live classroom sessions, doubt solving sessions, mock tests, test series etc. Some coaching institutes charge fees for theses online study materials while there are many which offer these packages free of cost. It is advised to select the best study material for JEE Main preparation which has flexibility of study hours, have mock tests, test series and is cost effective at the same time. Some of the best online study material to crack JEE Main is
National Digital Library of India (NDLI) which is maintained by IIT Kharagpur. NDLI has specially designed the study material for preparation of JEE Main 2021.

Recorded classes in YouTube

Online classes from various teachers and subject experts in YouTube

Online study packages by coaching institutes/ online coaching institutes like learn.Careers360.com

JEE Main mock tests by NTA and online test series
Select study place which is silent and serene- Classroom study is maintained by silence and decorum of learning but studying at home can be a problematic issue. Students must select a place which is free from noise and outside disturbance so that learning does not get compromised.
Make a Timetable for Study - Studying according to a timetable is highly advised while preparing at home. Online study is a blessing in terms of flexibility of study hours but that flexibility sometimes takes the form of laziness. Make a timetable for each day and devout some fixed hours to each subject every day or as per the schedule of online study materials. Stick to the plan and make the most of online study material for JEE Main preparation.
-->
Also Check,
How to Prepare for JEE Main April
Questions related to JEE Main
Showing 112252 out of 112253 Questions