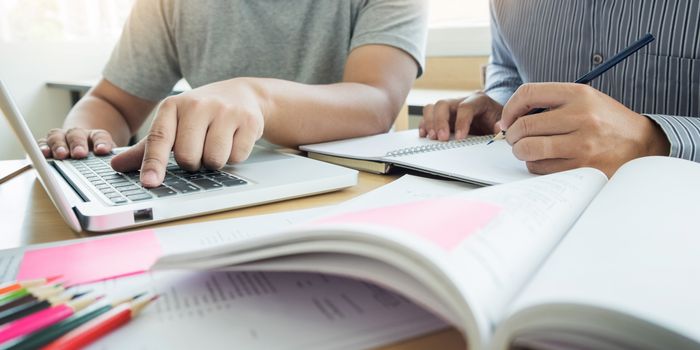 WBJEE 2019 Preparation Tips– "If there is a will, there is a way". This quote correctly fits all of those students who want to succeed in any national/state level entrance examination. With hard work, it is said that anything can be achievable. However, is just hard work enough? To prepare well for an examination and to secure good results, you need to rely on both elements - hard work and smart study. This article on "WBJEE 2019 Preparation Tips" is focused on the latter element. WBJEE is a tough examination with lakhs of students applying for admissions. To make sure you are among the ones who taste success, you need to be well prepared. The preparation tips of WBJEE 2019 aims to give you a proper plan on what can be done to achieve good results. From study schedule to revision, all of the WBJEE preparation tips have been compiled here. WBJEE 2019 is a state level examination for B.Tech admissions into the participating institutes. Registrations for WBJEE 2019 were available from December 26, 2018 till January 23, 2019. As WBJEE 2019 exam will be conducted on May 26, candidates can check the preparation tips for qualifying the exam in below article. Check the full article for detailed information about WBJEE 2019 Preparation Tips and more information regarding the exam.
B.Tech Admissions Open 2019
Manipal Institute of Technology
Facts about WBJEE 2019
WBJEE Sample Paper
Download Free Sample Paper for WBJEE
Download Now
| | | |
| --- | --- | --- |
| S.No | Particulars | Details |
| 1 | Name of the Examination | West Bengal Joint Entrance Examination (WBJEE) |
| 2 | Commonly Known As | WBJEE |
| 3 | Conducting Authority | West Bengal Joint Entrance Examination Board (WBJEEB) |
| 4 | Level of Examination | State Level |
| 5 | Category of Exam | Undergraduate |
| 6 | Mode of Application | Online |
| 7 | Number of Registrations | Over 1.27 Lakh |
| 8 | Mode of Examination | Offline i.e., OMR Based |
| 9 | Duration of Exam | 4 Hours |
| 10 | Number of Offered Programmes | 37 |
Preparation Tips for WBJEE 2019 
Create a Study Plan
One of the first things to do while planning out your preparation is to create a study schedule. By creating a study plan, you will be able to allot and distribute time for each subject or topic accordingly. This will make your studies more planned and consistent. One of the most important things to remember while preparing the study plan is to mix up the subjects in between to break the monotony. Give yourself ample time for revision and mock tests. Along with all of the studying, remember to allot some time for relaxation and extra-curricular activities. 
Be Familiar with your Syllabus
Another work which has to be done during the early stages of preparation is to check and understand the entire official syllabus of WBJEE. Through the syllabus, you will be able to know which topics are going to be asked in the examination and this will help you to plan out your studies. By concentrating on these topics, you will be able to know which concepts or questions may probably be asked during the examination. By being familiar with the syllabus, you may secure a huge advantage.  
Learn to Manage Time
Time management is an important skill to be obtained for any examination. Most of the students usually complain about lack of time during examination. Since only 2 hours is provided for each paper, you are required to be quick and smart while managing time to answer. Practicing time management can greatly help you and will be advantageous since it is always positive if the entire paper is complete before the time is over. This will give you time for a quick revision of whatever you have answered. To learn management of time, attempt mock tests and follow the official timing of the examination. This will let you know and practice how to attempt the paper while remaining within the time limit. 
Check Previous Year Question and Sample Papers
One of the methods that all toppers have admitted on using is to solve the previous year question and sample papers. Knowledge about the exam pattern, type of questions and more can be known through the previous year question and sample papers. By attempting these papers, you will be able to practically apply all that you have studied and reflect on whatever has been done wrong.   
Agreeing to this sentiment, Dedipya Ray (Rank 2 in WBJEE 2018) names solving sample papers and previous year question papers as his key to success. 
Prepare Notes and Flash Cards
One great tip to follow when you are preparing for any examination is to keep writing short notes or flash cards. Whenever you get stuck on a concept or something is not getting registered in your mind, just create a small note and keep checking it continuously until you understand it. By creating small notes and flash cards, you will be able to access your studying material anytime anywhere. 
Revise Revise Revise
It is important to make sure revision is included in your weekly study schedule. One of the best ways to revisit and refresh whatever you had previously studied is to revise everything that was done in the past week. This will allow you to constantly remember all of the studied topics and chapters which will help in the examination.
Mr. Tapas Kumar Koley, senior faculty of Adamas Career confirms that revision should be done regularly and the formulas should be on the fingertips of the aspirants. 
Health is the key to success
While focus during these times should be on studying, taking care of your health is also equally important. Make sure you do not break your sleep pattern and get enough rest. Eat well and give short breaks to yourself in between your study sessions. Try to keep your stress levels low and you are good to go for the examination. 
Important Topics for WBJEE 2019
Some of the important topics for the preparation of WBJEE 2019 are listed in the table given below.  These are the topics which may be of higher value in the question paper or be repeated consistently. However, this does not mean that you study only from these topics. It is best if you study the full syllabus and stay on the safer side. 
Subject-wise Important Topics of WBJEE 2019 
S.No

Subjects

Topics

1

Physics

Current Electricity

Heat & Thermodynamics

Electrostatics

Magnetic Effect of Current & Magnetism

Work Energy Power

Wave Motion

Simple Harmonic Motion

Physics of Nucleus

Solids & Semiconductor Devices

Modern Physics -Atomic Models

Center of Mass, Impulse & Momentum

Laws of Motion

Rotational Motion

2

Chemistry

Chemical Kinetics

Chemical Bonding

Transition Elements – d& f block

s-block Elements

General Organic Chemistry

p-block Elements

Redox Reactions

Ionic Equilibrium

Chemical Equilibrium

Coordination Compounds

Carboxylic Acid & its Derivatives

Alcohol Phenol Ether

Chemical Thermodynamics

3

Mathematics

Vectors

Probability

Three-Dimensional Geometry

Matrices Determinants

Limits

Indefinite Integration

Sets, Relations & Functions

Definite Integration

Theory of Equations

Permutation & Combination

Complex Numbers
Best Books for WBJEE 2019 Preparation
S.No

Subjects

Books

1

Physics

NCERT Textbook for Physics 11th and 12th Standard

Concept of Physics by H.C. Verma

Understanding Physics series by D.C. Pandey

2

Chemistry

NCERT Textbook for Chemistry 11th and 12th Standard

Physical Chemistry by O.P Tandon

Concepts of Organic Chemistry by O.P Tandon

3

Mathematics

NCERT Textbook for Mathematics 11th and 12th Standard

Mathematics by R.S. Aggarwal

Objective Mathematics by R.D. Sharma
Hopefully this article on WBJEE 2019 Preparation Tips has helped to guide you in your preparation process for the examination. Remember to study hard and smart. All the best!
Questions related to WBJEE
Related E-books and Sample Papers