Best Books for WBJEE 2023
Best Books for WBJEE 2023- Students preparing for West Bengal Joint Entrance Exam must know the WBJEE 2023 best books. These list of best WBJEE books 2023 helps in preparing better for the WBJEE 2023 exam. Students are provided here the complete list of best books for WBJEE 2023. The WBJEE books are suggested by subject experts, various coaching institutes and WBJEE previous year toppers.
Stay up-to date with WBJEE News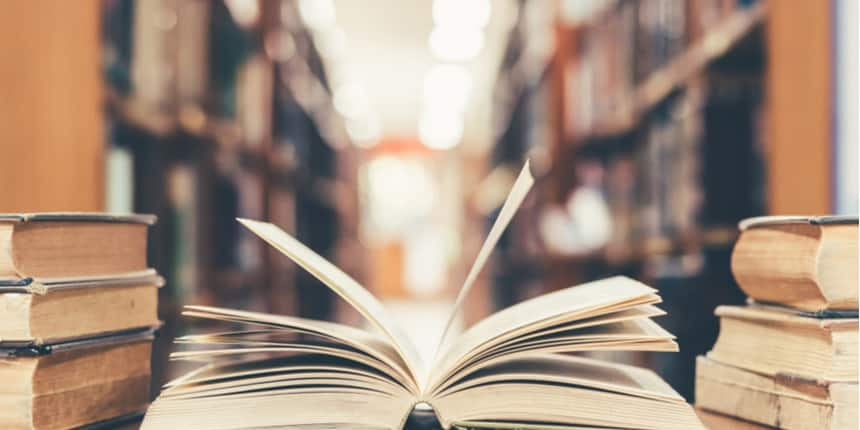 Best books for WBJEE exam comprise of Physics, Chemistry and Mathematics books from various authors. Although it is widely accepted and advised to follow NCERT books to understand the basic concepts and understanding of various topics, the list of best books for WBJEE 2023 prescribed here must also be referred for additional preparation. It is also advised not to study from so many books for one subject and restrict to one or two books beside NCERT. More information about best books for WBJEE 2023 can be found below.
Best Books for WBJEE 2023
Subject

Books

WBJEE Books for Physics

NCERT Physics ( Class 11 and 12)

Concepts of Physics by H.C. Verma (Volume 1 and 2)

Fundamentals of Physics by V.K. Mehta

Problems in General Physics by I.E. Irodov

Principles of Physics by Resnick, Halliday, and Walker

WBJEE Books for Mathematics

NCERT Mathematics( Class 11 and 12)

Calculus by I.A. Maron

Degree level Differential Calculus by A Das Gupta

Problems Plus In IIT Mathematics by A Das Gupta

Integral Calculus by Amit Aggarwal

Trigonometry by S.L. Loney

WBJEE Books for Chemistry

NCERT Chemistry ( Class 11 and 12)

Organic Chemistry by Morrison and Boyd

Chemical Calculations by RC Mukherjee

Inorganic Chemistry by J.D. Lee

Organic Chemistry by O.P. Tandon

Numerical Chemistry by P. bahadur
WBJEE 2023 Study Materials
Students are advised to take best WBJEE 2023 books containing WBJEE sample papers. Previous year papers should also be purchased. Previous year WBJEE papers will help students in understanding the exam from various perspectives like difficulty level, topics covered in past years, topics asked frequently over the years and much more. WBJEE mock test must be practiced regularly after studying a topic. It will help in analysing the preparation level and the strong and weak points in preparation. Students must also take a full length mock test and sample papers after the completion of the entire WBJEE syllabus and look for the preparation level, any shortcomings and the solution.
Students preparing for WBJEE 2023 must keep note of the following points in order to secure good marks in the examination
Make a time table for WBJEE preparation and study every day as per the schedule.

Refer to previous year sample papers, syllabus and WBJEE exam pattern before beginning for the preparation.

Select the best WBJEE 2023 books for preparation.

Study regularly with dedication, learn the basic concepts of all topics covered in exam and practise the numerical questions.

Revise the topics regularly which is studied.

Take WBJEE mock test regularly.

Stay motivated throughout the preparation. Practise meditation to stay away from anxiety and stress.
Best Books for WBJEE 2023- Important Point to Notice
Students must be very careful while buying the best books for WBJEE preparation. They can take help of their teachers or parents before purchasing the books. Students must take care of following points before buying books for WBJEE 2023.
Always check the year of publication of books. Books published back might miss the topics or developments in the subjects. Students should only purchase books published in the current year.

Students must match the illustrations of a topic in two books to know which book is better

Always buy best book for WBJEE with easier language which can be understood easily

Buy Best WBJEE books from the renowned author

Also buy WBJEE sample papers and previous year papers
Other Relevant Links
66666666666666666
Questions related to WBJEE
Showing 6758 out of 6758 Questions