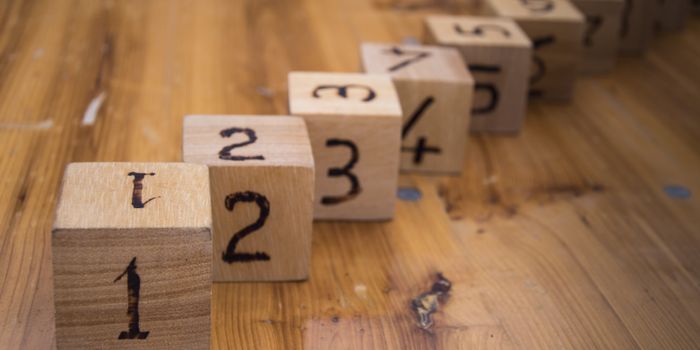 JEE Advanced 2018 Toppers - There are toppers and there are JEE Advanced toppers 2018, the second obviously in a league of their own. It is because nothing happens by chance in JEE Advanced, as the exam does such a thorough examination of candidates that only the best survive. And the crème de la crème – comprising a handful of those who survive – earn their stripes as toppers. It is therefore only natural that every time JEE Advanced results are declared, there is much anticipation and even fanfare around it. This time around also the story is no different, as there is a buzz around JEE Advanced 2018 results – almost everyone wants to have a piece of the JEE Advanced 2018 toppers!
B.Tech Admissions Open 2019
MIT World Peace University
JEE Advanced Sample Paper
Download Free Sample Paper for JEE Advanced
Download Now
In this article on JEE Advanced 2018 toppers our effort, apart from bringing you the list of toppers, is to bring to you a personal side of these achievers through insightful interviews. The links to read the interviews will be posted against the toppers as they start coming in.
It may be noted that JEE Advanced for the first time in its history was conducted in online mode; the exam was conducted on May 20. The result of JEE Advanced 2018 has been declared on June 10.
JEE Advanced 2018 Toppers
| | | | | |
| --- | --- | --- | --- | --- |
| Name | Rank | Marks Secured | Interview Link | Video Interview |
| Pranav Goyal | 1 | 337/360 | |   |
| Sahil Jain | 2 | 326/360 | |   |
| Kalash Gupta | 3 | 325/360  | | |
| Pawan Goyal | 4 |  320/360 | |   |
| Mavuri SIva Krishna Manohar | 5 |   |   |   |
| Meenal Parekh | 6 | 318/360 |   |   |
| KVR Hemant Kumar Chodipilli | 7 |  316/360 | |   |
| Rishi Agarwal | 8 |   |   |   |
| Lay Jain | 9 |  312/360 | |   |
| Neel Aryan Gupta | 10 |   |   |   |
| Abhinav Kumar | 12  |  309/360 | |   |
| Saumya Goyal | 13 |   |   |   |
| Basavaraju Jishnu | 15 | 306/360 | |   |
| Shubham Gupta | 17 |   |   |   |
| Shivam Goel | 18 | 305/360 | | |
| Karan Agarwalia | 21 |   |   |   |
| Vipul Agarwal | 22 |   |   |   |
| Navneel SInghal | 23 |   |   |   |
| Aditya Agarwal | 24 |   |   |   |
| Anuj Srivastava | 25 | 299/360 | |   |
| Parth Satish Laturia | 29 |   |   |   |
| Bhaskar Gupta | 30 |   |   |   |
Zone-Wise Male-Female Topper of JEE Advanced 2018 
| | | |
| --- | --- | --- |
| Institute | Male (CRL) | Female (CRL) |
| IIT Bombay | Rishi Agarwal (8) | Missula Meghana (80) |
| IIT Delhi | Sahil Jain (2) | Meenal Parakh (6) |
| IIT Guwahati | Prashant Kumar (150) | Pranjal Singh (3189) |
| IIT Kanpur | Aayush Kadam (78) | Harshita Boonlia (470) |
| IIT Kharagpur | KVR Hemanth Kumar Chodipilli (7) | Vineetha Vennela (261) |
| IIT Madras | Mavuri Siva Krishna Manohar (5) | Narukulla Chaya Sai Nikhita (153) |
| IIT Roorkee | Pranav Goyal (1) | Vrinda Jindal (137) |
JEE Advanced 2018 Top Category Rankers
| | | | |
| --- | --- | --- | --- |
| Rank List | Rank | Name | City/Town |
| OPEN (CRL) | 1 | Pranav Goyal | Panchkula |
| OPEN (CRL) | 2 | Sahil Jain | Kota |
| OPEN (CRL) | 3 | Kalash Gupta | New Delhi |
| OPEN (CRL) | 1(Girls) | Meenal Parakh | Kota |
| OBC-NCL | 1 | Mavuri Siva Krishna Manohar | Vijayawada |
| SC | 1 | Aayush Kadam | Kota |
| ST | 1 | Jatoth Shiva Tarun | Hyderabad |
| CRL-PwD | 1 | Manan Goyal | Patiala |
| OBC-NCL-PwD | 1 | Vijendra Kumar | Jehanabad |
| SC-PwD | 1 | Raushan Kumar | Vaishali |