How to Prepare for VITEEE 2018
The season of exams is slowly approaching! With everyone scattering to find the perfect preparation tutorials for the upcoming entrance examinations, we at Careers360 bring you "How to Prepare for VITEEE 2018". The entrance examination of VITEEE is one of the most important and attempted entrance examination of the nation. Allotment into the B.Tech courses offered by VIT University will require you to perform well in the VITEEE examination and secure the cutoff scores. To know how to prepare for VITEEE 2018, check through the tips listed out in the article below. Along with the preparation tips of VITEEE 2018, it is essential for you to show determination and dedication to perform well in the examination to bring out good results. Check the full article to know the detailed process of how to prepare for VITEEE 2018.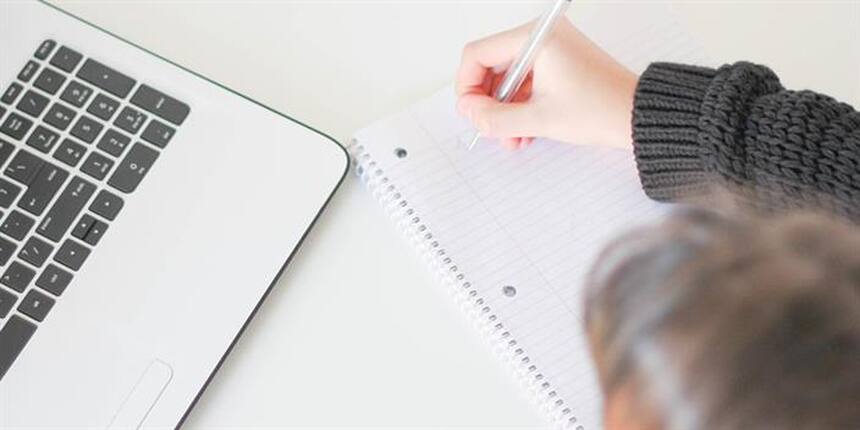 Do you have any doubts or queries on VITEEE? Ask here
Tips to Prepare for VITEEE 2018
VIT University will be conducting VITEEE 2018 from 4 April to 15 April 2018. The entrance examination offers admissions into 20 B.Tech programmes in the four campuses. The number of applicants is around two lakh students annually. The top tips on how to prepare for VITEEE 2018 is given below.
1. Check the Full Syllabus of VITEEE 2018: Before any preparation, it is important to know the basic constituents. Therefore, it is always advised that before starting any examination preparation, you should always check the detailed syllabus. VITEEE 2018 syllabus consists of all the subjects and topics from where the questions of the entrance examination will be created. By knowing the syllabus, you will be able to know which topics are to be studied and according to plan for the rest of your preparation session.
2. Create a Preparation Schedule: The next step after checking the syllabus should be to create a well thought out timetable to prepare for VITEEE 2018.  The most important step while preparing a schedule should be to include the entire syllabus to be studied while leaving room for revision and short breaks. To break the monotony, try to divide the subjects in a diverse manner. Break your study hours and switch subjects so that you are able to cover different sections in one day. Keep aside some time for regular revisions too.
3. Keep your Foundation Strong: It is important to have a strong basic foundation in all subjects. The basic concepts should be studied well before advancing to the complex ones. By having a strong foundation and knowledge of the basic concepts, it will help you understand each topic well which will later on make it easier for you to study the complex theories and concepts. A strong foundation will also help you during revision.
4. Work on your Weak Points: While studying, it is evident that you will come across some chapters or topics which is quite complicated for your understanding. It is important to recognize your weak points during the preparation process and work on it separately. Allot a bit more time to those topics which a bit difficult for you to process. Ask your teachers or friends to help you out in these topics or study it at a slow pace regularly until you are well acquainted with the topic.
5. Use Studied Theories Practically: During the preparation process of VITEEE 2018, you will be studying various theories and concepts. However, it is equally important to practically apply what you have studied so that you know how to answer questions. The perfect solution for that is to solve as many mock tests and sample papers as you can. Attempting mock tests and sample papers will let you know the detailed exam pattern and the type of questions which are usually asked. Since the examination of VITEEE 2018 is online, attempting mock tests will also allow you to be comfortable with the online mode of the exam and boost your time management skills.
6. Revise Revise Revise: It is equally important to revise the studied material along with the new topics and chapters. Keep aside some time every day to revise whatever has been previously completed by you. The major advantage of revision is that everything you have studied till now will be kept afresh. Constant revision is very important as the syllabus for the examination is vast and all the topics have to be studied and remembered well to score well.
7. Create Notes and Flash Cards: Some situations when you are not able to access your books may arise. For times like this, create small notes and flashcards of all the topics which you have studied or found difficult to understand. A small notebook or flash cards are a great strategy to study anytime anywhere. By constantly checking these notes and flash cards, you will be able to revise and study all of the difficult topics in the syllabus.
8. Short Breaks are a Must: Take short breaks in between study sessions. This will not only give you some rest but will also prepare your mind to be fresh for the next studying session. By having a fresh mind, you will be able to retain and understand whatever you study more efficiently. There are many activities to do during your short break – go for a walk, listen to music, watch a short movie or read a book. Another important thing that should not be given up is sleep. Having a healthy body and mind is very important during the studying period. Sleep and eat well to keep yourselves healthy physically and mentally.
Which Books are Important to Prepare for VITEEE 2018?
S.No

Subjects

Books

1

Physics

Arihant Series by DC Pandey

1. Books on Mechanics – Part 1

2. Waves and Thermodynamics

3. Electricity and Magnetism

4. Optics and Modern Physics

Concepts of Physics by HC Verma

MCQ Question Bank by D Mukherjee

2

Chemistry

Inorganic Chemistry (NCERT)

Organic Chemistry (Khan Academy)

3

Mathematics

Arihant Series by Dr. SK Goyal

Arihant Past Year AIEEE papers

VITEEE Solved Papers and Mock Tests from Arihant

Objective Mathematics Part 1 and Part 2 (NCERT difficulty) by RD Sharma
Hopefully, this article on "How to Prepare for VITEEE 2018" has helped you buck up and prepare for the upcoming entrance examination. All the best!
Questions related to VITEEE
Showing 5140 out of 5140 Questions
VIT Engineering Entrance Exam (VITEEE)