How to score high in VITEEE 2024 by last month preparation - VITEEE 2024 is a national-level engineering entrance exam conducted by the Vellore Institute of Technology (VIT) University. Every year, lakhs of students appear for this exam with the aim of securing admission to one of the various undergraduate engineering programs offered by VIT.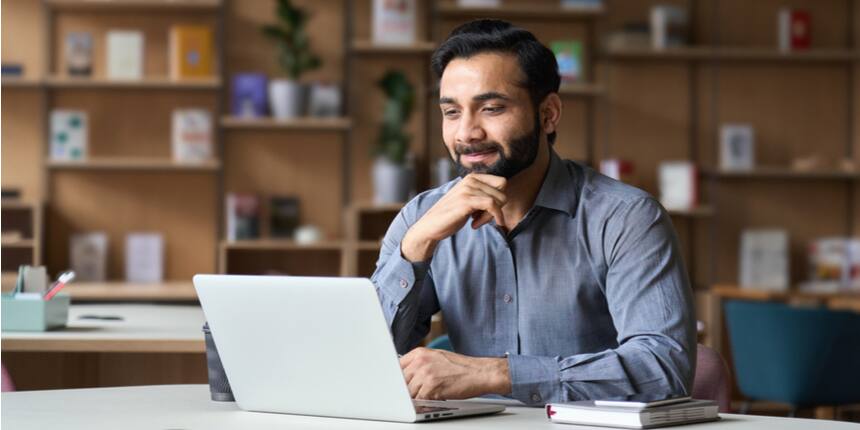 How to score high in VITEEE 2024 by last month preparation
Scoring well in the VITEEE 2024 exam requires thorough preparation and an understanding of the VITEEE 2024 exam pattern and VITEEE 2024 syllabus. It is crucial for students to utilise their time efficiently and focus on key areas to improve their scores. In this article, we will provide some tips on how to score high in VITEEE 2024 with effective last-month preparation strategies.
How to prepare for VITEEE 2024 in one month?
Candidates can check the detailed tips on how to score high in VITEEE 2024 by last month's preparation. Use the below given tips in the preparation and increase the chances of securing high in the entrance exam.
Complete your syllabus and understand the exam pattern
It is important for the candidates to carefully go through the detailed syllabus of VITEEE and make a plan to complete it. It is crucial to complete the syllabus as soon as possible. The syllabus consists of all the topics that must be covered by the students while preparing for the entrance exam. Also, be thorough with NCERT books. Along with the syllabus, candidates must also understand the VITEEE 2024 exam pattern. The exam pattern helps to understand the marking scheme, total number of questions per subject, weightage given to topics and more.
VITEEE Admission guide
A Complete Guide for detailed information about the entrance examination and its admission process
Download Now
Make small notes
Since just a month is left for the exam, candidates must not waste even a single minute. It is important to plan everything. While studying the topics, candidates are advised to start making short notes having important concepts and formulas. These short notes and flashcards can be highly beneficial in saving a lot of time. Revision can be done anytime and anywhere without carrying any extra burden. Using the small notes, candidates can focus on revising what they have studied so far without wasting time on it.
Dedicated working hours
To excel in the VITEEE 2024 entrance exam in one month, candidates should have dedicated working hours. Students cannot compromise on the hours of study to prepare for the exam. It is advisable to make a schedule making topics that need to be done in a day and then study accordingly. Focus towards completing your daily allotted task. On an average, at least 8 hours of rigorous studies should be devoted during the one month preceding the exam.
Solve sample papers and mock tests
According to experts, students should start giving full syllabus mock tests in the last one month of the entrance exam. Give the VITEEE 2024 mock test on every alternate day. This will not only allow candidates to know their preparation level but will also help to understand the overall pattern of the question paper. The sample papers and mock tests help give an insight to the actual paper and get students familiarised with the design of the exam.
Focus of speed and accuracy
Speed and accuracy are the two factors that play an important role scoring high marks. Careers360 have interviewed many toppers and one common tip revealed by most of them is to have a good hand on speed and accuracy. The candidates must focus on how to solve more number of questions in less time while maintaining accuracy.