How to crack VITEEE 2023? Check Preparation Strategy, Topic wise Syllabus, Sample Papers
How to crack VITEEE 2023 - With the approaching exam season, every engineering aspirant can often be found thinking about one question: how to crack VITEEE 2023? If you are a student working hard day and night to crack VITEEE 2023, then a guide throwing some light on the preparation tips and strategies would brighten up the path of success for you.
Latest Updates for VITEEE
Stay up-to date with VITEEE News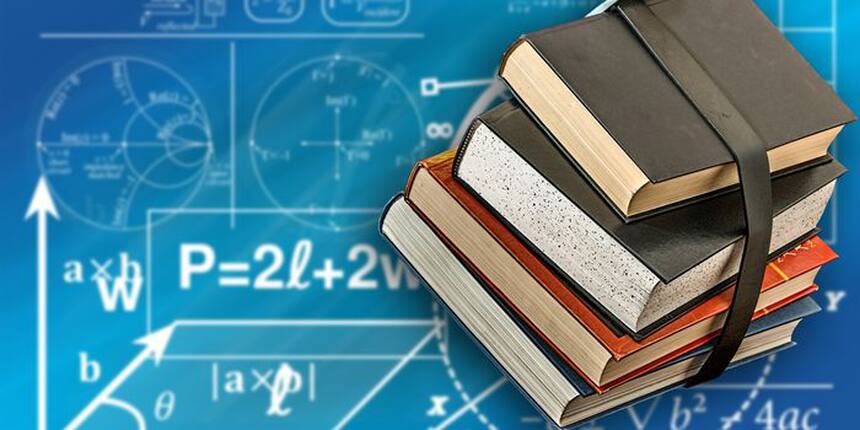 From preparing a study plan to revising daily, from making notes to solving previous year papers, there are some preparation tips penned down in this article to provide a helping hand in achieving fruitful results. VITEEE is conducted every year in computer-based test mode. Read the article to know all about the VITEEE preparation tips and strategies and find answers to the question: How to crack VITEEE 2023.
Tips on How to Crack VITEEE 2023?
Strong determination
It is rightly said that when there is a will, there is a way. Having a strong determination and will to do hard work will push you towards your goal of cracking VITEEE 2023. Make sure that you do not lose your focus anytime while preparing and stay dedicated towards achieving your goal.
Plan your preparation strategy
A starting step on the journey of cracking VITEEE 2023 is a study plan for your preparation. Think of the preparation strategies according to your strengths and weaknesses and compile them to jot down a study plan. If you have a well-defined preparation strategy and a study plan then you can save yourself from wasting time on thinking how to crack VITEEE 2023 and where to start studying from? Start your day by making a daily plan and motivate yourself to stick to that plan.
Make notes and revise
Make sure that whatever you study in your classes you pen down notes which will later help you in self studying. A compilation of notes will act as a handy guide for your revision. Revise regularly as it will help in remembering every important detail. Revision done on the same day the topic is taught will help in clearing concepts and resolving doubts. Making notes and revising daily is one of the answers to your question regarding how to crack VITEEE 2023. Applicants can also refer to VITEEE mock test for their preparation.
66666666666666666
Review syllabus and exam pattern
Going through the VITEEE syllabus will help you know the topics on which questions of the exam are based. This will also help you figuring out the important topics so that you can focus more on those topics to score better but make sure that you leave no topic uncovered. The exam pattern of VITEEE will help you get an idea about the number of questions, types of questions, total marks and the marking scheme of the exam.
Practice more for perfection
As an old proverb says that practice makes a man perfect, implement this while preparing for VITEEE 2023 to take your preparation a step forward. Practice VITEEE sample papers and previous year question papers to figure out where you lag behind and work on your weaknesses to ensure better results. The more number of questions you will solve, more you will move towards perfection.
People also searched for:
Be consistent and study regularly
Do not miss classes or skip studies as it will be difficult to cope up the missed portion. If a flow of consistent studies is broken then you might face difficulty in getting back on the track. It is advisable to study regularly so that every topic is covered and no portion is left for the eleventh hour. This will keep you safe from the tension and mental stress.
Do not over exert yourself
Another trick which answers the question: how to crack VITEEE 2023 is ensuring that you do not over exert yourself. It is important to study regularly but make sure that you have enough time to take necessary breaks. Do not pressurize yourself to the extent that you lose the motivation to study. Take out time to relax yourself and eat healthy and stay fit so that you can focus properly on your studies and exam.
Time management
Along with hard work and dedication, possessing time management skills is also important. You should know how to take out time for recreational activities but not at a cost of studies. Manage time accordingly so that no subject is left neglected. Time management skills are not only needed while preparing but also while attempting the exam of VITEEE you must make sure that you devote time to all the sections so that the paper is completed within the allotted time.
Leave no doubt unresolved
Before concluding your preparation, make sure that all the concepts are clear. Get all your doubts resolved and enter the exam hall with no confusion. Take the help from your teachers or colleagues to get your queries answered.
Keep calm and stay motivated
Leave all worries and stress at home and take your preparation along with you in the exam hall. Do not panic if you do not know the answer to any question. Attempt other questions and try solving the remaining ones again keeping yourself calm. Stay motivated and focus on your goal with the open eyes.
The fact cannot be denied that VITEEE preparation brings a huge amount of stress and pressure. The journey of fulfilling the dream is not easy and what is more difficult is the question: how to crack VITEEE 2023? The preparation strategies and tips penned above in the article provides possible answers to the question. Ease the stress and stop thinking how to crack VITEEE 2023 and work hard with dedication to pass with the flying colours.
Questions related to VITEEE
Showing 5485 out of 5485 Questions