How to get admission in IIT without JEE 2021?
How to get admission in IIT without JEE 2021- There are currently 23 IITs at different parts of the country and getting admission in IITs is a difficult task. Every student aspiring to study engineering or basic science dreams of admission in IIT. Many students left the dreams of IIT admissions after getting fewer scores in JEE Main or Advanced. However, there are ways to get admission without JEE, which we have elaborated in this article.
Latest Updates for JEE Main
Stay up-to date with JEE Main News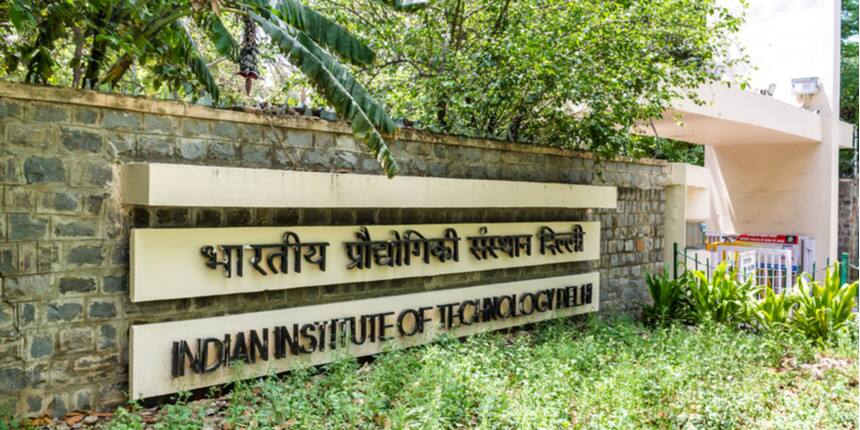 How to get admission in IITs without JEE 2021?
Getting a seat in IITs is not easy as students have to clear tough entrance exams for admission. For admission in UG engineering courses like B.Tech, students have to go through JEE Advanced which is one of the toughest exams globally. If we look for the applicants to seat ratio, the top 2,50,000 students who clear JEE Main (the first phase exam for admission in IITs) appear for around 11,000 B.Tech seats. Admission in other PG programs are offered through various national-level entrance exams.
Can I get admission in IIT without JEE?
Students seeking admission in courses other than B.Tech have so many options to enter IITs. Students desirous of doing M.Tech in IIT can get admission through GATE while admission in management programs is through CAT. All these entrance exams are national tests, with a large number of applicants. Admission in humanities, social sciences and other interdisciplinary programs in IITs is through the institute-level entrance exams, conducted by the institutes respectively. Here in the article, we are providing a list of all courses in IITs where admission can be taken without appearing in JEE Advanced. Some of the tests through which admission can be taken in IIT without JEE are
Graduate Aptitude Test of Engineering (GATE)
Students aspiring to get admission in IITs can get a seat through GATE. This is the exam for admission in M.Tech, integrated M.Tech-Phd and Phd course in engineering and its allied disciplines. Graduate Aptitude Test in Engineering (GATE) is conducted jointly by the Indian Institute of Science (IISc), Bangalore and the seven Indian Institutes of Technology at Bombay, Delhi, Guwahati, Kanpur, Kharagpur, Madras and Roorkee. Qualifying in GATE is a mandatory requirement for seeking admission and/or financial assistance to Master's programs and direct Doctoral programs in Engineering/Technology/Architecture and Doctoral programs in relevant branches of Science, in IITs and other the institutions supported by the MHRD/other Government agencies.
The GATE examination is conducted in 25 disciplines from engineering and basic sciences. Students can select a discipline of his/her interest based on their specialization in undergraduate program. The exam is objective in nature with 65 MCQs of three hours duration.
Common Admission Test (CAT)
The Common Admission Test (CAT) is a computer based test for admission in a graduate management program. The test consists of three sections Verbal Ability and Reading Comprehension (VARC), Data Interpretation and Logical Reasoning (DILR) and Quantitative Ability (QA). Overall it's a three hour online exam divided into one hour each section. The Indian Institutes of Management (IIMs) started this exam and use the test for selecting students for their business administration programs (MBA or PGDM). The test is conducted every year by one of the IIMs based on a policy of rotation. The Indian Institutes of Technology (IITs) use the CAT scores to select students for their management programmes. Earlier admission in management programs at IITs was through Joint Management Entrance Test (JMET) which was discontinued from 2012.
Joint Admission Test for M.Sc (JAM)
The Joint Admission Test for M.Sc. (JAM) is an admission test conducted every year for admission into Master of Science (M.Sc.) and other post-graduate science programs at the Indian Institutes of Technology (IITs), Indian Institute of Science (IISc, Bangalore), Indian Institutes of Science Education and Research (IISERs), National Institute of Science Education and Research (NISER, Bhubaneswar), National Institutes of Technology (NITs) and other institutes.
Students can get admission in M.Sc, Joint M.Sc-Ph.D, M.Sc-Ph.D Dual Degree programmes at the IITs. These postgraduate programmes at IITs offer high quality education in their respective disciplines, comparable to the best in the world. The curricula for these programmes are designed to provide opportunities to the students to develop academic talent leading to challenging and rewarding professional life.
JAM is conducted for a total of 7 disciplines which includes Mathematics, Physics, Chemistry, Mathematical Statistics, Geology, Biological Science, Biotechnology. The test is conducted online of three hours duration with 60 MCQ questions.
CSIR NET
CSIR NET is an exam to provide research fellowships for training under expert guidance of faculty members and scientists working in IITs/ University Department/ National Laboratories and other Institutions in various fields of Science. This Test also determines the eligibility of candidates for Lectureship/Assistant Professor in Indian University/Colleges. Those who qualify for JRF are eligible for Lectureship/Assistant Professor also, subject to fulfilling the eligibility criteria laid down by UGC. Some aspirants are declared successful in eligibility for Lectureship/Assistant Professor only based on their performance in the test. The test is conducted in online mode of three hours duration consisting of MCQs.
About IITs
Indian Institutes of Technology (IITs) are the premier higher education institutions of India, providing education primarily in the field of technology and basic science with a few courses in humanities and interdisciplinary subjects. These institutes are at par with all the modern facilities for teaching and research, equipped with advanced laboratories, have highly trained and experienced faculties and offer brilliant placements.
Indian Institutes of Technology are institutions of national importance and are well known, the world over, for quality education in engineering, science & technology and research in frontier areas. The aim of IITs is to build a sound foundation of knowledge, pursue excellence and enhance creativity in an intellectually stimulating environment. The vibrant academic ambience and well-equipped research infrastructure of IITs motivate the students to pursue Research and Development careers in frontier areas of basic sciences as well as interdisciplinary areas of science and technology.
Questions related to JEE Main
Showing 126663 out of 126663 Questions