Best books for NATA 2023 - Candidates who are looking for books for NATA preparation 2023 may check out the list for several topics. There are several NATA 2023 best books that can help students for overall preparation of the exam as well as assist them to test their knowledge and understanding of the topics. The best books for NATA 2023 as compiled hereunder will help students prepare well for the examination in order to affirm their admission through NATA exam.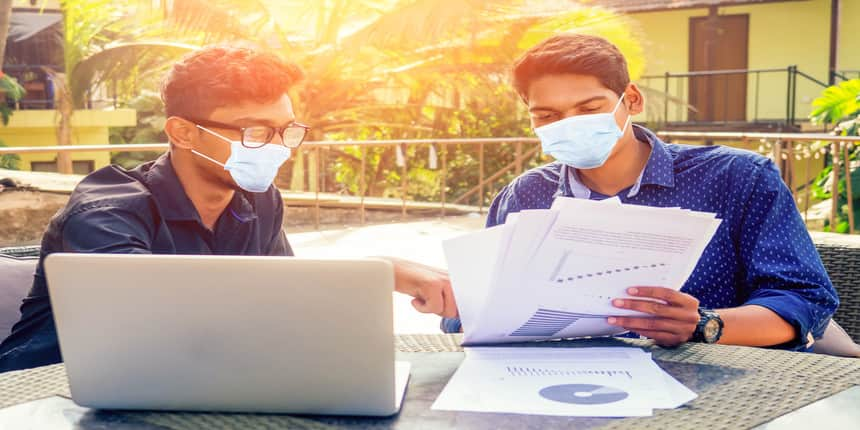 Best books for NATA 2023: Preparation Books, Detailed Syllabus
Not only the thorough knowledge of topics but the exam pattern and syllabus also hold relevance in NATA 2023. Thus, candidates may check out the list of best books for NATA preparation and decide if they need any topic-specific book for preparation or will a book covering all the topics and having question bank play sufficient for them.
Books for NATA Preparation 2023
However there are many factors that play a vital role in preparing for an examination, the knowledge resource referred to by candidates is the sole base. That's why it becomes inevitable to not know what NATA preparation books shall serve the purpose well.
Best Books for NATA 2023
Topics

Name of NATA Books

Quantitative Aptitude

R.S. Agarwal

Mathematical Problems

Books by V Govorov, P.Dybov, N.Miroshin and S.Smirnova

Reasoning

A Modern Approach to Verbal & Non-Verbal Reasoning by R.S. Agarwal

Higher algebra

Hall and Knight

Bernard and J. M. Child

Problems in Calculus of one variable

I. A. Maron

For General Practice

NATA & B.Arch Question Bank by Ar. Shadan Usmani

A Complete Self Study Guide for B.Arch by P. K. Mishra
NATA 2023 Exam pattern
Candidates who are looking for NATA books in order to prepare well for the upcoming entrance examination, should also be aware of the NATA exam pattern according to which the question paper is set. It shall make them aware of the major aspects like mode of examination, sectional distribution of questions, marks held by them, etc. The table below provides all such facets for their reference.
NATA Exam Pattern 2023
| | |
| --- | --- |
| Particulars | Details |
| Mode of Examination | Online |
| Medium of Examination | English |
| Duration of the Exam | 3 hours |
| Number of Sections | The exam will have only one part- Aptitude Test |
| Number of Questions | 125 Questions |
| Type of questions | Multiple-Choice type (MCQ), Multiple Select type (MSQ), Preferential Choice type (PCQ) and Numerical Answer type (NAQ) |
| Total Marks | 200 Marks |
| Marking Scheme | The questions will carry either 1 mark, 2 marks, or 3 marks. |
Syllabus Covered in Books for NATA 2023
It is well accepted that the best books for NATA preparation don't cover each and everything but totally focus upon covering and explaining all the topics mentioned in the NATA syllabus as provided by the authorities. Knowing the relevant syllabus makes one understand the topics well and the chronology involved thereunder. NATA syllabus consists of all the topics of mathematics, general aptitude, and drawing including which the question paper will be prepared.