How to Prepare for NATA 2021
How to Prepare for NATA 2021 - National Aptitude Test in Architecture is one of the prestigious entrance exams conducted by the Council of Architecture (COA) for admission to B.Arch course. It is conducted in two sessions and each year, a large number of applicants fill the NATA application form. NATA is a competitive examination. Careers360 presents some of the effective tips on how to prepare for NATA 2021. Candidates can find some of the important points that every NATA aspirant must remember while preparing for the exam. Read the complete article to know more about how to prepare for NATA 2021.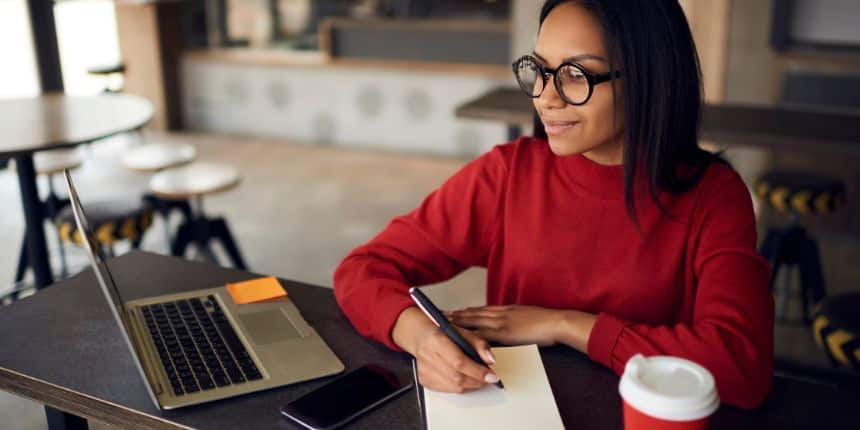 Start with the Syllabus & Exam Pattern
Before you begin to start preparing for the NATA 2021 entrance examination, it is important to know the detailed syllabus. The syllabus consists of the subjects and topics which the candidates are required to study for the entrance examination. Also, going through the NATA 2021 syllabus will help aspirants to ensure that they are aware of all the topics that need to be covered by them.
NATA Syllabus 2021
Part

Section

Topics




Part A -Drawing Test




–

Understanding the important visual principles in a composition (2D OR 3D) such as balance, rhythm, direction, hierarchy, etc. Understanding geometry and the ability to visualize shape and solve geometrical puzzles to test spatial intelligence; Understanding color theory and the various terminologies to test color scheme awareness and knowledge; Visual system interpretation and perception to test graphical similarities and other properties; Ability to understand spatial relationship between objects, and to visualize images and scenarios; Tests for cognitive ability: perception, attention, recognition, memory etc.




Part B

Mathematics

Logarithms, Algebra, Matrices, Trigonometry,

Coordinate Geometry, 3 Dimensional Coordinate Geometry, Theory of Calculus, Application of Calculus, Permutation and Combination,

Statistics and Probability

Physics

Electrostatics, Current Electricity, Optics, Dual nature of radiation and Matter, Atoms and Nuclei and Electronic devices

Chemistry

Some Basic Concepts of Chemistry; Structure of Atom; Classification of Elements and Periodicity in Properties, Chemical Bonding and Molecular; States of Matter: Gases and Liquids, Chemical Thermodynamics; Equilibrium; Redox Reactions; Hydrogen; s- Block Elements p -Block Elements, Organic Chemistry.

General Aptitude

Visualising different sides of 3D objects, Objects, texture related to architecture and built environment,

Mathematical Reasoning, Sets and Relations
After syllabus, next comes the exam pattern of NATA 2021. A good understanding of the exam pattern will help you to know how to begin with the preparation. Exam pattern consists of all the important details regarding the entrance exam such as mode of paper, marking scheme, number of questions that will be asked in the exam, and more.
NATA 2021 Exam Pattern
Particulars

Details

Mode of Examination

Online/Home Proctored Online Test

Medium of Examination

English

Duration of the Exam

2 hours

Number of Sections

The exam will have two parts-

Part A- Drawing Test (Cognitive skills required for drawing and visual composition)

Part B- PCM and General Aptitude & Logical Reasoning

Section-wise time duration

Part A- Drawing Test: 72 minutes (1 hour 12 minutes)

Part B- PCM and General Aptitude & Logical Reasoning: 45 minutes

There is a break of 3 minutes.

Number of Questions

Part A-

Drawing Test- 10 Questions (4 Preferential type questions (PTQ) and 6 MCQs )

Part B-

PCM- 15 Questions

General Aptitude & Logical Reasoning - 35 Questions

Total Marks

200 Marks

Marking Scheme

Candidates will be awarded 1.5 marks for each correct answer in Part B.




There will be no negative marking.
After going through the syllabus and exam pattern thoroughly, candidates can strategize and make their study plan accordingly.
How to prepare for NATA 2021?
Below are some of the tips that should be followed by the NATA aspirant to crack the entrance examination.
Practice sample papers and mock tests
Practicing more and more sample papers or mock tests is considered to be one of the most effective success mantras. NATA 2021 mock test will help candidates to know the type of questions that will be asked in the examination. Also, time management, speed, & accuracy are three factors that play important roles in securing good marks. Solving sample papers and mock tests enable candidates to learn to manage time, speed and accuracy.
Have a right study material
Preparing from the right book is another important point to keep in mind. Now studying from the right book is making you waste your time. Therefore all aspirants are advised to know the most recommended books for NATA and start preparing from them.
NATA 2021 Recommended Books
| | |
| --- | --- |
| S. No | Books |
| 1 | A Complete Self Study Guide for B.Arch by P. K. Mishra |
| 2 | B.Arch Entrance Examination Guide by Surendra Kavimandan |
| 3 | NATA & B.Arch complete self study material: entrance examination by Ar. Shadan Usmani |
| 4 | Verbal & Non-Verbal Reasoning Book- R.S. Agarwal |
Prepare short note
At the time of studying any topic, prepare small notes alongside. Revision is a must and these short notes will help candidates to revise without wasting much time. Having short notes ready will not only help you save time but will also help in keeping the topic fresh in mind. Candidates can through the notes anytime and anywhere.
Do not take stress
Preparation is the key to success. Taking unnecessary stress will only lead to lack of confidence. Candidates are advised to stay positive, eat healthy and take care of them. This is the only way they can prepare in the best possible way.
Questions related to NATA
Showing 4227 out of 4227 Questions