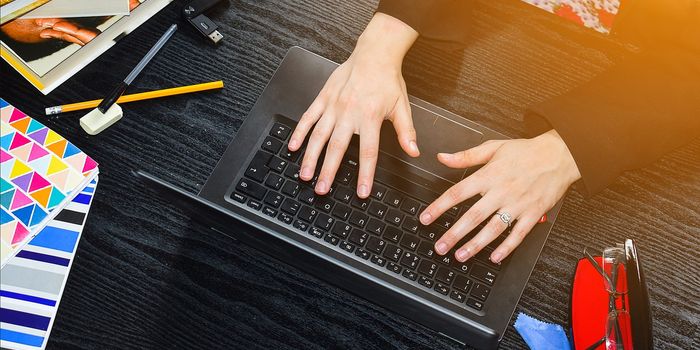 VITEEE 2019- Engineering aspirants wishing to pursue B.Tech from Vellore Institute of Technology can fulfil their dream by cracking VITEEE 2019 which will be held from April 10 to 21. VITEEE is conducted online by VIT University (formerly known) annually for engineering admissions to its campuses at Vellore and Chennai and its group universities at Bhopal and Amaravati. Eligible candidates can apply for VITEEE 2019 by filling the application forms expected to be released in November 2018. Knowing the syllabus and exam pattern before starting the preparation will be beneficial. This article also throws a light on the best books and important topics which will boost up the preparation for VITEEE 2019. Preparation tips from toppers and expert opinion will provide a beneficial help to elevate the preparation level. Read the article on VITEEE 2019 to know all about preparation tips, important topics and books. 
Know about VITEEE Exam
The salient features of VITEEE are given below for reference of the candidates.
VITEEE Sample Paper
Download Free Sample Paper for VITEEE
Download Now
| | |
| --- | --- |
| Exam Name | VITEEE |
| Conducting Body | VIT University |
| Purpose | Admission to UG programmes |
| Exam Mode | Online (Computer Based Test) |
| Exam Duration | 2 hours 30 minutes |
| Types of Questions | Multiple choice based |
| Language of the paper | English |
| Application Procedure | Both offline & online |
| Number of exam takers | More than 2 lakhs |
To Fill VITEEE 2019 Application Form - Click Here Or Apply from the window given below:
VITEEE 2019 Important Dates
To start the preparation it is very important to have a knowledge about the important dates so that the candidate gets an idea about the time he/she has to prepare. Knowing the important dates will help in planning the preparation. Given below is the table of tentative dates for VITEEE 2019.
VITEEE Important Dates 2019
| | |
| --- | --- |
|                                Event |                         Dates  |
| Availability of application forms | October 28, 2018 |
| Release of VITEEE 2019 Mock Test | First week of January 2019 |
| Last date of submission of application forms | February 28, 2019 |
| Commencement of slot booking | Third week of March 2019 |
| Availability of admit cards | Third week of March 2019 |
| VITEEE 2019 exam | April 10 to 21, 2019 |
| Result Declaration | Fourth week of April 2019 |
| Counselling | Second and Third week of May 2019 |
VITEEE 2019 Exam Pattern
Candidates must check the VITEEE exam pattern 2019 to have an idea about the mode of exam and the types of questions which appear in the exam. VITEEE 2019 will be an online exam of duration 2 hours and 30 minutes having four sections of Physics, Chemistry, Mathematics and English. Candidates appearing for Biotechnology will have to opt for Biology instead of Mathematics. The paper of 125 marks will have 125 multiple choice questions where all the sections will have 40 questions each with an exception of English having only 5 questions. There is no negative marking in VITEEE and every correct answer will be awarded 1 mark.
| | |
| --- | --- |
| Particulars | Details |
| Mode of exam | Online |
| Exam Duration | 2 hours 30 minutes |
| Total marks | 125 |
| Total number of multiple choice questions | 125 |
| Marking scheme | 1 mark for every correct answer. No negative marking. |
VITEEE 2019 Syllabus
Candidates are advised to refer to the VITEEE syllabus 2019 to get an idea about the topics that are covered in the exam. The questions in the exam are based on the syllabus of 10+2 level as prescribed by the State Board of Higher Secondary Education and the CBSE. Candidates are advised to cover all the prescribed topics of  Physics, Chemistry, Mathematics and English. Candidates opting for Biotechnology has to go through the syllabus of Biology. Being familiar with VITEEE syllabus will help the candidates ensure that no topic is left uncovered. VITEEE 2019 syllabus will also help them figure out the important topics and focus on them to score well.
To check the complete syllabus of VITEEE click on the links given below.
Previous year exam analysis
In 2018, VITEEE was held from April 4 to April 15 in 124 exam cities in India. Outside India, VITEEE was held in test centres across Dubai, Kuwait, Muscat and Qatar. Approximately 2.12 lakh students registered for VITEEE in 2018. Kalash Gupta who secured AIR 1 found all the subjects to be of same difficulty level whereas Shubham Agarwal who secured rank 6 found Chemistry to be the easiest and Mathematics was a bit time consuming for him. A list of VITEEE 2018 toppers is given below.
| | | |
| --- | --- | --- |
| Name | Rank | State/UT |
| Kalash Gupta | 1 | Delhi |
| Sarikonda Ananda Ramarao | 2 | Telangana |
| Anirudh Panigrahi | 3 | Odisha |
| Sai Anirudh M | 4 | Karnataka |
| Shubham Kar | 5 | Jharkhand |
| Shubham Agarwal | 6 | West Bengal |
| Pranav Goyal | 7 | Chandigarh |
| Sanchit Agrawal | 8 | Delhi |
| S Vishal | 9 | Tamil Nadu |
| Anmol Gupta | 10 | Uttar Pradesh |
How to prepare for VITEEE 2019
Engineering aspirants wishing to crack VITEEE 2019 must ensure that they leave no stone unturned while preparing for the exam. From starting their preparation early to not skipping studies, certain preparation tips are given below.
To ensure that there is no rush in the eleventh hour it is advisable to start the preparation as early as possible.

Candidates must be familiar with the exam pattern, syllabus, important topics and books so that they can prepare their study plan accordingly.

Candidates must solve previous year question papers and practice from VITEEE sample papers to self-evaluate their preparation and figure out their strengths and weaknesses.

Self study and making notes can prove to be helpful in enhancing the preparation.

Regular revision and consistent studies are advisable.

Candidates must not let themselves demotivated and study without exerting their mind and body.
VITEEE 2019 Preparation tips by toppers
To guide the future aspirants on the road of VITEEE preparation, tips from the toppers are penned down. VITEEE toppers share their preparation strategies and messages for the future aspirants.
VITEEE 2018 Topper Kalash Gupta (AIR 1)-  "After finishing the syllabus in October, I intensively started taking mock tests and sample papers. Initially the frequency was once a week. After the board exams, I increased it to 1-2 tests a day. Solving papers is very important as it helps in time management, builds exam temperament and lets you know your level of preparation. I will say that consistency in studies and remaining focussed is the key for cracking any entrance exam.  Specifically for VITEEE, thorough knowledge of facts and time management are essential."
VITEEE 2018 Topper Shubham Agarwal (AIR 6)- "I kept my focus by in depth study of the prescribed NCERT books and solving questions in them as there are always chances of some trick questions being asked directly from NCERT. Previous year papers give an insight of the type of questions one will be asked in the actual exam and hence, prepares one mentally. I would just like to say that one must be focussed and work hard to achieve one's dreams in life. There is no shortcut to success."
VITEEE 2018 Topper Sai Anirudh M (AIR 4)- "I wrote mock tests at least once a week. I think, they are very important as they keep a regular check on your status and what you don't know well. Specifically for VIT, I would like to say that it's an easy exam where it is important to be quick and not commit silly mistakes. As a general message, I think people should not take studies so seriously that there is no other space to breathe in. It's okay to do what you like, in proportion to how important it is to you."
VITEEE 2019 Preparation tips by experts
For further guidance of the students VITEEE preparation tips by experts are jotted down to help them prepare for VITEEE 2019.
FIITJEE Director R.L. Trikha shares his word of advise with the students to help them reach the heights of success. According to him,
Regular studies should be a part of preparation. A student should be consistent in his studies.
Daily revision is another important factor which should be considered while preparing for the exam. No doubt should be left unresolved. Students should ensure that all the concepts are clear and revision should be done the same day on which the particular topic is studied.
Student should have faith in himself/herself but faith alone would do no good, he/she must be focussed and give their best while preparing.
Students are advised to solve sample papers and give mock tests. This will help in figuring out the strengths and weaknesses. The student is then required to work on the weaknesses for better results.
Best books for VITEEE 2019 Preparation
A list of important books based on VITEEE syllabus is given below to help the students in their journey of preparation. Important books will help the candidates to find answers to the question, How to prepare for VITEEE?
Physics Books for VITEEE 2019
| | |
| --- | --- |
| Understanding Physics Series | DC Pandey |
| Concept of Physics Part-1 & Part-2 |  H.C.Verma |
| Problems in General Physics |  I.E.Irodov |
| Objective Physics Vol 1 Or 2 | DC Pandey and Arihant team |
|  A Problem Book in Physics for IIT JEE | D.C. Pandey |
Chemistry Books for VITEEE 2019
| | |
| --- | --- |
| Textbook for Class XI & XII | NCERT |
| Target VITEEE | Disha Experts |
| Handbook of Chemistry |  R.P. Singh |
| Modern Approach to Chemical Calculations | R. C. Mukherjee |
| Organic Chemistry | O. P. Tandon & Morrison Boyd. |
Mathematics Books for VITEEE 2019
| | |
| --- | --- |
|  Target VITEEE | Disha Experts |
| Degree level Differential Calculus | A Das Gupta |
| Problems in Calculus of One Variable | I.A. Maron |
| Higher Algebra | Hall and Knight |
| Objective Mathematics Part 1 and Part 2 | R.D. Sharma |
Important Topics for VITEEE 2019
Physics
| | | |
| --- | --- | --- |
| | | |
| | | Electromagnetic Induction and AC |
| | Heat & Thermodynamics | Mechanics |
| Simple Harmonic Motion | Semi-Conductor Devices |  Waves |
| | | |
| --- | --- | --- |
| Quadratic Equation | Complex Numbers | Probability |
| Determinants | Calculus | Permutations & Combinations |
| Conic Section | Application of Derivatives | Definite Integral in Calculus |
| Vector & 3D Geometry | Continuity & Differentiability | Definite Integration |
| Matrices in Algebra: Circle, Parabola, Hyperbola in Coordinate Geometry | Functions & Limits | Coordinate Geometry |
 

Inorganic Chemistry

Classification of Elements and Periodicity in Properties

   s,p,d,f- Block Elements

Hydrogen

General Principles and Process of Isolation of Metals

 Co-ordination Compounds

 Environmental Chemistry

 

Organic Chemistry

Purification and Characterisation of Organic Compounds

Organic Compounds Containing Oxygen

Hydrocarbons

Organic Compounds Containing Nitrogen

Some Basic Principles of Organic Chemistry,

Bio Molecules

 

Physical Chemistry

Some Basic concepts in Chemistry

States of Matter

Electrochemistry

Chemical Bonding and Molecular Structure

Redox Reactions

Atomic Structure

Chemical Kinetics

Equilibrium

Surface Chemistry
Questions related to VITEEE
Related E-books and Sample Papers