How to Prepare for SRMJEEE 2024 - Preparing for SRMJEEE 2024 requires a systematic and focused approach to ensure success in the exam. With proper planning and effective strategies, you can maximise your preparation and enhance your chances of securing a good score. In this article, we will provide you with valuable insights and tips on how to prepare for SRMJEEE 2024.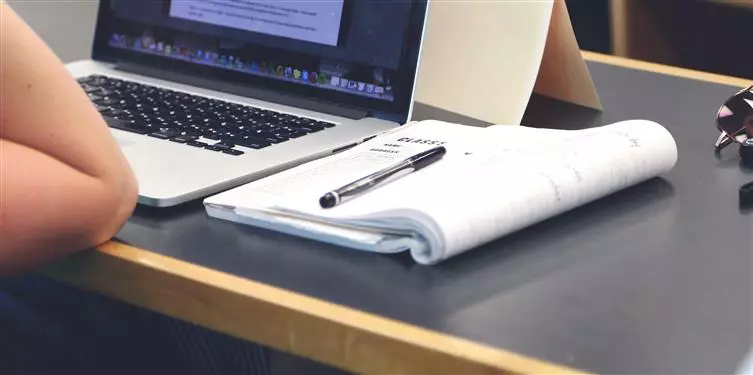 How to prepare for SRMJEEE 2024 - Tips to Crack, Best Books, Detailed Syllabus
From understanding the exam pattern and syllabus to creating a study plan and practising with mock tests, we will guide you through the essential steps to help you achieve your goal of cracking SRMJEEE 2024. With determination and consistent effort, you can excel in the exam and secure admission to SRM Institute of Science and Technology's prestigious BTech programs. Read the complete article to know more about how to crack SRMJEEE exam.
How to prepare for SRMJEEE 2024?
Tip 1- Be Thorough with the Syllabus of SRMJEEE 2024
The first step in the SRMJEEE 2024 preparation is to know your syllabus to get an idea of which topics will be asked majorly. Candidates must check the topics for all the subjects to draw a good plan and schedule their studies accordingly. It is important to work smart so experts suggest correlating the SRMJEEE 2024 syllabus with their class XII syllabus so that two goals are achieved at one shot and it is easier for students. While checking the syllabus, candidates can also know which topics they are confident in and which need more work. This will also allow them to save time spent otherwise.
Tip 2- Know the SRMJEEE Exam Pattern 2024 well
It is easier to tackle an exam or any situation once we are familiar with the environment of it. In this context, the SRMJEEE 2024 exam pattern comes to the aid in familiarizing students with the types of questions asked, duration of the exam, mode of exam. The one plus point of the SRMJEEE 2024 exam is that there is no negative marking so the fear of being penalized for any wrong answer doesn't exist here.
Salient points of the SRMJEEE Test Pattern:
There will be 125 questions and all will be multiple choice questions.

For every question, candidates will have to choose from the four options that are given to them.

Candidates will have 2.30 hours to complete the test.

The marking scheme is given below
Details of SRMJEEE Exam Pattern
Subjects

Total Number of questions

Marks

Total Marks

Physics

35

1

35

Mathematics

40

1

40

Chemistry

35

1

35

English
5
1
5
Aptitude
10
1
10

Total Marks

125
Tip 3- Reference Books for SRMJEEE 2024 Preparation
The school text books are good enough for preparing for the board exams and understanding the concepts. For an entrance test, experts suggest that students also refer to some good SRMJEEE study material that cater exclusively for the entrance tests and help prepare better. Some SRMJEEE preparation books have been compiled for the benefit of the aspirants in the list given below.
SRMJEEE Study Material
S.No

Subject

Name of the book & Author

1.

Physics

Physics-objective book by DC Pandey,HC Verrma

2.

Chemistry

Inorganic Chemistry- OP Tandon

Organic Chemistry- Himanshu Pandey

Physical Chemistry- P Bhadur

NCERT Chemistry books

3.

Mathematics
Tip 4- Begin Your Preparation Early
"The early bird gets the worm". A very old saying that has been proven time and time again. Candidates must strive to begin their SRMJEEE preparation early. The first reason is the fear of the exam starts to abate once preparation is ongoing. Secondly, the topics to study can be completed well on time leaving sometime for revision which is a very important and crucial aspect of preparation.

Develop Conceptual Clarity - With good preparation, conceptual clarity comes in good doses. Candidates can take advantage of the fact that they can solve questions better if they understand the underlying concepts behind them. Rote learning is lessened and it will be easier to learn and apply the concepts to solve the questions asked in the SRMJEEE 2024.

Prepare Flash Cards & Short Notes - One suggestion by many toppers and experts while listing the steps on for "How to prepare for SRMJEEE 2024" is the preparation of flash cards and short notes. While studying each topic in detail, make flash card to devise revision strategies. Short notes can be for the formulae and some examples. It is a fact that the last days of preparation before the SRMJEEE 2024 will be stressful with the ongoing board exams and the upcoming entrance exams not to mention little time for anything. This is when the flash cards will come handy and save a lot of time in revision thus ensuring that candidates are on track.
Tip 5- Practice with Sample papers of SRMJEEE 2024
Self-assessment is an important aspect of the plan on how to study for SRMJEEE. Candidates are advised to put their learning to test by attempting the SRMJEEE 2024 sample papers. This exercise serves two purposes. First, it allows candidates to know where they stand in terms of their preparation. Second, candidates can know the weightage of the topics to be studied. Moreover, the old saying – Practice makes a person perfect holds true. Constant practice will give candidates familiarity with the exam pattern of SRMJEEE 2024 along with ideas on improving their speed and time management. Candidates can also attempt SRMJEEE 2024 mock test to prepare for the examination.
Tip 6- Make sure you revise well
Revision is a very important part of the "How to prepare for SRMJEEE 2024?" plan. Every 10 to 15 days, it is mandatory that candidates revise the topics they have completed studying. Revision is important to ensure that candidates don't forget what they have studied. If they don't touch the topics they have studied earlier, there is every chance of forgetting most of it.
Tip 7 - Other Vital SR,JEEE preparation tips
Some important advice offered by experts and teachers to be incorporated in the strategy for how to prepare for SRM entrance exam have are more that just studying.
Keep healthy- Candidates must take care of their health also while preparing for SRM exam. To do that, they must eat well, not skip meals and take care of themselves. Ill health will add to the woes and cause loss of preparation time. Therefore it is imperative that all care must be taken of the self.

Sleep Well- Some students compromise on their sleep while preparing for the entrance exam. This is not a good practice as even the brain needs rest else it will grow weary thus affecting the preparation schedules. The number of hours that a candidate should sleep is dependent upon the candidate itself. No two students are the same and so is their sleep pattern. At the end of the day, candidates must ensure they are well rested to tackle another day full of preparation and study.

Take Breaks- In order to break the monotony, candidates are advised to take short breaks while they are preparing for the SRMJEEE 2024 exam. This will help them to freshen up and they will be able to return to their preparation with new vigor.

De-stressing through Hobbies: "All work and no play makes Jack a dull boy". The fact is that too much of only study will be stressful. So candidates must pursue some hobby or distressing activity after a day of hard preparation. This allows them to keep themselves grounded and relaxed as activities like walking, listening to music, talking to friends etc have been known to be therapeutic for students. However candidates must ensure they don't spend a lot of time on these.

No Social media- It is mostly been said that social media is distracting and addictive. Therefore most toppers have been known to keep away from them. This should be enforced for a limited period of time as the success that comes with a seat in one of the leading universities over weighs all such sacrifices.
We hope that the tips and guidelines on "How to prepare for SRMJEEE 2024" are helpful to crack the exam with flying colours. If you have any queries regarding your SRMJEEE 2024 preparation tips, feel free to write to us. All the best!
Also Check