How to Prepare for KCET 2019
How to Prepare for KCET 2019: Don't live under the false impression that just because KCET is a state-level exam, questions will be any easier than national level exams, like say JEE Main. In fact there have been many instances where a JEE Main topper from the state has difficulty replicating the same success in the KCET exam. While this may be attributed to the candidate putting more emphasis on JEE Main, the fact that KCET is a pretty difficult exam in itself can't also be discounted. Given the difficulty level, a question that arises is how to prepare for KCET 2019 effectively. KCET aspirants frequently want to know whether their board preparation is enough to cross the finishing line, and whether they need to do anything differently for the exam. In this article on – How to prepare for KCET 2019, we bring you answers to such wide-ranging questions and preparation tips for acing the exam.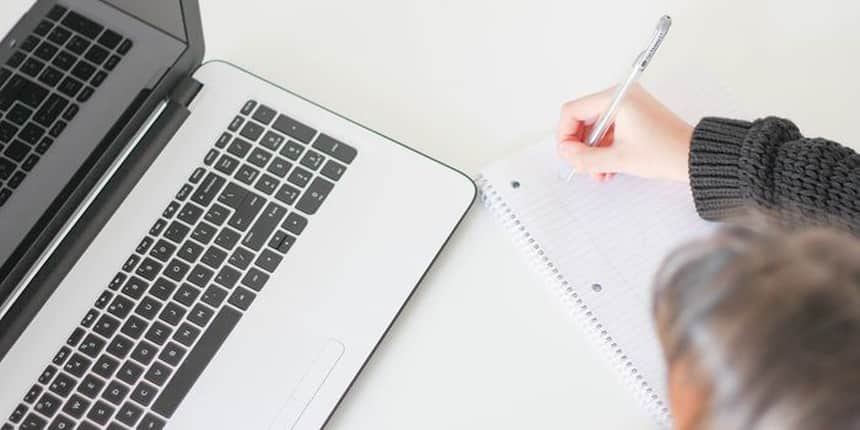 Karnataka Examination Authority (KEA) conducted KCET 2019 in offline mode on April 29 and 30, 2019. The online application form of KCET 2019 has been closed. Before filling the form candidates were advised to ensure their eligibility.
How to prepare for KCET 2019
If the right attitude is supported by smart strategy, great things can be achieved. Here we bring you some tips on how to prepare for KCET 2019 that will make preparing for the exam not only more effective, but also fun:
Read the syllabus: The syllabus of KCET is prescribed by the Department of Pre-University Education of Karnataka State and is similar to the First and Second Pre-University Course (PUC). The KCET syllabus includes topics covered in the three subjects – physics, chemistry and mathematics. If the candidate is aware what is in the syllabus, he/she would be able to make realistic and effective preparation strategy.
Get familiar with the exam pattern: The next thing the candidate needs to do is check the exam pattern of KCET, which contains information like mode of exam, types of questions asked, and subjects included. This information will enable the candidate to plan better – for example, since only objective questions are asked in the exam, the candidate will have to focus on speed and accuracy.
Make a study plan: The study plan must have both short-term and long-term goals, and cover the entire syllabus. Also, extra time must be allotted to the difficult topics. One advantage of having a study plan is it will stream line the preparation process and the candidate will also have a fair idea about the progress made. If at any point during the preparation, the candidate feels like the things are not working out according to the plan, modifications have to be made. It is recommended to start start one's preparation early, because it will make such transitions that much easier.
Take short notes: It is a very good habit to take notes during study – first, it will ensure the candidate is focused and second, the notes can be used during revision. Consequently, care must be taken when taking these notes; for example, the notes shouldn't be filled with irrelevant stuff but only important points that can aid revision. The candidate may also make notes of the important formulas for practice. Since notes don't have the bulk of a text book, the candidate can easily carry them around even when they are away from home.
Do Timely revision: The thrust word here is "timely" and there is a reason why. If the candidate does timely revision, topics will be fresh in the mind and little effort will be required. But if the time gap is large, chances are the candidate will forget what he/she has read and it will require a great amount of time to complete those sections.
Solve sample papers: Simple understanding of a topic will be useless unless the candidate is able to solve the problem asked in the exam. And the best way to improve one's problem solving skills is by solving sample papers of KCET. The candidate may even try solving questions in these papers after completing a topic, as apart from aiding in better understand of the topic, it will test the candidate's problem solving ability. Previous years' question papers of KCET are also good preparation material to understand the types of questions asked, weightage given to different topics, and difficulty level of the exam.
Stay healthy and motivated: Many candidates forgo sleep in the last few days leading to the exam. Now unless you are not made of normal stuff, it could only backfire. For one, if you don't sleep your full quota, your mind will be working at about half its normal ability and you will also feel fatigued out. So, instead of exchanging sleep for unusually long but unproductive study hours, sleep well to stay rejuvenated when you are studying.
Also, to keep anxiety levels down, take timely breaks – go for a walk, play a game of chess, have a lively chat over something that doesn't have anything to do with your exam. Also, just because there is an exam, you don't have to stop enjoying your food – simply ensure you eat healthy!
Questions related to KCET
Showing 6010 out of 6010 Questions