How to crack KCET 2022, Preparation Tips, Exam Routine
How to crack KCET 2022 - Karnataka Examination Authority (KEA) will conduct KCET 2022 as a pen and paper-based exam. Candidates who are planning to appear for Karnataka Common Entrance Test must have questions like how to crack KCET 2022, what strategy need to be adopted and many more. Answers to all such question is provided here along with some tips and trick to crack KCET 2022.
Stay up-to date with KCET News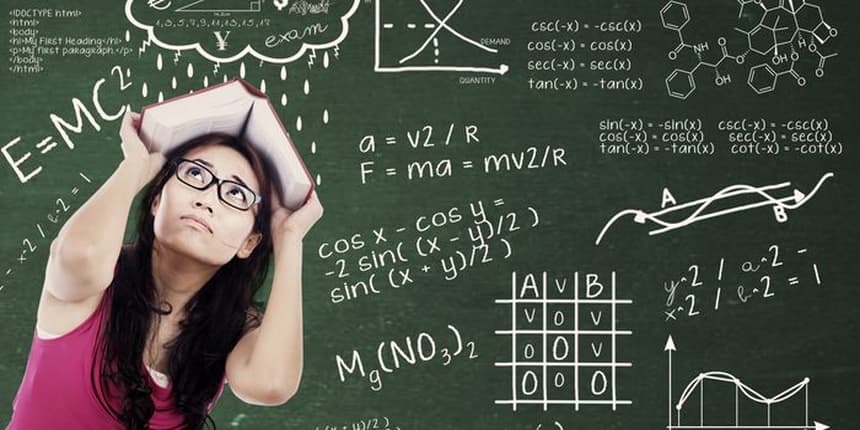 The tips and tricks on how to crack KCET 2022 will help candidates to know the recommendations and suggestions to prepare for the examination in more effective manner. The state-level entrance test, KCET 2022 exam is conducted for the candidates who are seeking admissions into various undergraduate engineering programmes offered by government and private institutions of Karnataka. Read the full article to know, how to crack KCET 2022 with ease.
5 min read
Mar 05, 2022
Read More
How to prepare for KCET 2022
Mentioned below are the some tips and tricks compiled for the KCET 2022 aspirants to crack the examination.
Know Syllabus & Exam Pattern Thoroughly
The first thumb rule to crack KCET 2022 is to know the syllabus and exam pattern of the examination thoroughly. It is one of the important aspect of how to crack KCET 2022. Knowing KCET 2022 syllabus and exam pattern will help candidates to make their study plan accordingly. The question paper of KCET 2022 will carry questions based on the first and second PUC syllabi prescribed by the Department of Pre-University Education of Karnataka State. Being familiar with the syllabus and exam pattern of KCET 2022 will help in smooth planning of preparation.
Make a Study Plan
After knowing the KCET 2022 syllabus and exam pattern, make a study plan according. Divide the plan in such a way that equal focus is given to all the subjects. Also, make sure that study plan carry the schedule for revision as well. "Students need to make a balance between revising what they have been taught as well as learning new concepts. They can make a revision schedule once in a week and focus on their weak areas first instead of just following others as two years is more than enough time to prepare for any competitive examination," said Vishnu Dev, Academic Head (Karnataka), Avanti Learning Centres Pvt Ltd.
4 min read
Mar 05, 2022
Read More
5 min read
Mar 05, 2022
Read More
Prepare Short Notes
Preparing short notes will help candidates at the time of revision. If candidates have their short notes ready they can take the revision at any given point of time. Not only this, short notes also help in memorizing the concept more clearly.
Practice Sample Papers and Mock Tests
One of the success mantra of cracking KCET 2022 is to practice lots of previous year sample papers. Practicing sample papers of KCET 2022 will help candidates to get an idea about the questions that can be asked during the examination. Apart from KCET sample papers, candidates must attempt the mock test of KCET 2022. Practicing mock test will enable candidates to learn time management, to know the KCET exam pattern and how exactly the question paper will look like. "Practicing from previous years papers is the best method of preparation. Through them we come to know about the pattern, difficulty of questions and learn to manage time accordingly. I solved 5-6 past years KCET papers before the exams," said Debarsho Sannyasi (AIR 3), KCET 2018 topper.
Take Proper Revision
To crack KCET 2022, it is important for candidates to take regular revision. This will help candidates to memorizes the concepts and formula more strongly. Apart from this, taking regular revision will also help candidates to prepare for the class XII board simultaneously.
Believe in Yourself, Stay Motivated
Don't get let yourself get demotivated. Eating healthy and staying motivated is necessary to prepare well for any exam. "You just have to believe in yourself as I always keep saying to my students "No one is born genius it's just one's hard work and never giving up attitude that creates all the difference," said Vishnu Dev.
Good Luck!
Questions related to KCET
Showing 9729 out of 9729 Questions