WBJEE 2021 - Preparation Tips, Important Topics and Books
WBJEE 2021: West Bengal Joint Entrance Examination Board will be conducting WBJEE 2021 for admissions into the engineering courses offered by the participating institutes. WBJEE 2021, which is a state level examination, will be conducted in pen and paper mode tentatively in the final week of May. WBJEE will consist of two papers - Paper 1 (Mathematics) and Paper 2 (Physics and Chemistry). WBJEE application form 2021 will commence tentatively in the last week of December 2020. All candidates will have to submit the application form before the final date to participate in the examination and admission procedure. The WBJEE 2021 admit card will be released tentatively in the second week of May. The result will be declared in the form of rank card. WBJEE 2021 will provide admissions into 114 participating institutes through the counselling procedure. Allotment will be done as per the rank secured in the examination. Read the full article to know about important dates, eligibility, application process, counselling and more of WBJEE 2021.
Latest: WBJEE Application form 2021 will be released soon; Check WBJEE Syllabus 2021 and start preparing for exam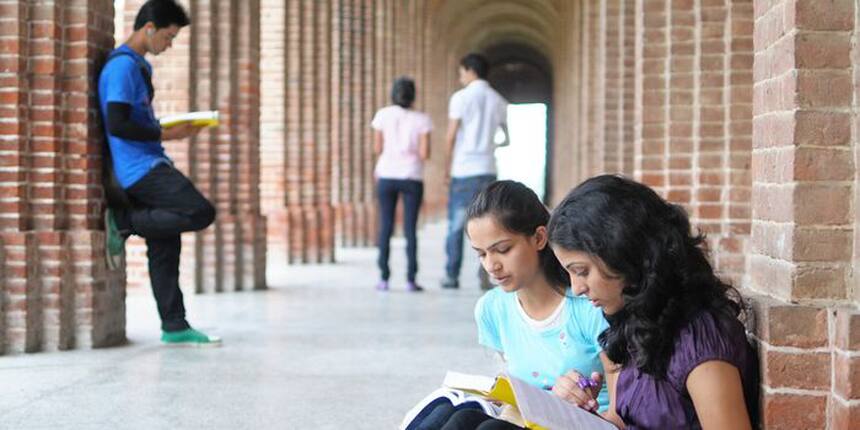 WBJEE 2021 Highlights
| | |
| --- | --- |
| Particulars | Specifications |
| Name of the Examination | West Bengal Joint Entrance Examination |
| Commonly Known As | WBJEE |
| Conducting Authority | West Bengal Joint Entrance Examination Board |
| Category of Examination | Undergraduate |
| Level of Exam | State Level |
| Examination Mode | Offline (OMR-based) |
| Mode of Application | Online |
| | | |
| --- | --- | --- |
| S.No | Events | Dates (Tentative) |
| 1 | Release of online application form | Final week of December 2020 |
| 2 | Final date to submit the application form of WBJEE 2021 | Third week of January 2021 |
| 3 | Correction facility and downloading of revised confirmation page | Third week of January 2021 |
| 4 | Downloading of WBJEE 2021 admit card | Second week of May 2021 |
| 5 | WBJEE 2021 | Final week of May 2021 |
| 6 | Availability of provisional answer key | First week of June 2021 |
| 7 | Final date to challenge provisional answer key | Final week of June 2021 |
| 8 | Release of final answer key | Second week of June 2021 |
| 9 | Announcement of result | Third week of June 2021 |
| 10 | Registration for WBJEE 2021 counselling | Final week of June 2021 |
| 11 | Filling and locking of choices | Final week of June 2021 |
| 12 | Seat allotment - Round 1 | First week of July 2021 |
| 13 | Seat allotment - Round 2 | Second week of July 2021 |
| 14 | Seat allotment - Round 3 | Second week of July 2021 |
Candidates were expected to check the exam pattern of WBJEE 2021 before commencing their preparation for the entrance examination. Through the exam pattern, the candidates will be able to know the particulars of the examination as well as how it will be conducted by the authorities.
WBJEE Exam Pattern 2021
Particulars

Details

Mode of Examination

Offline (OMR-based) Mode

Papers

Paper-I (Mathematics)

Paper-II (Physics & Chemistry)

Duration of Examination

Paper I – 2 hours

Paper II – 2 hours

Type of Questions

Objective (Multiple Choice Questions)

Number of Questions and Total Marks

Paper I – Physics and Chemistry

Number of Questions: Physics – 40, Chemistry – 40

Total Marks: Physics – 50, Chemistry – 50

Paper II - Mathematics

Number of Questions: 75

Total Marks: 100

Category Wise Division of Questions

Physics & Chemistry - 30 Questions in Category I, 5 Questions each in Category II and III.

Mathematics – 50 Questions in Category I, 15 Questions in Category II and 10 Questions in Category III.

Total Number of Questions

155 Questions

Total Marks of Examination

200 Marks

Marking Scheme

Category I – Each answer carries 1 mark

Category II and III – Correct response carries 2 marks

Negative Marking

For each incorrect answer in Category I and II, 1/4th mark will be deducted. There is no negative marking for questions in Category III
WBJEE 2021 Syllabus
Candidates were advised to follow the syllabus of WBJEE 2021 when preparing for the exam, as very few questions are asked outside it. The exam conducting body had released WBJEE syllabus 2021 separately for the three subjects – Physics, Chemistry and Mathematics. When making a study plan, the candidate had to ensure that they consider the weightage carried by various topics. This enabled the candidates to focus on more scoring areas, while also ensuring that they have all the bases covered.
WBJEE 2021 Analysis
Candidates will be provided here the WBJEE analysis 2021 after the conclusion of exam. As per the last year analysis, WBJEE examination followed the pattern of JEE Main and most of the questions were conceptual and application based. The syllabus was followed while preparing the questions for the examination.
How to Prepare for WBJEE 2021
There is no-shortcut to success, so the candidates were to pull up their socks and get going. Here are some points that candidate had to bear in mind during WBJEE 2021 preparation. Since the examination is now over, the tips can be used for reference.
Check out the syllabus: Most students do, but is important that the candidate also chalks out a strategy to tackle it. For example, the candidate may find some chapters to be easy and some difficult. So, instead of spending time on the difficult ones, the candidate may first complete the easier topics, and then come to the difficult ones later. That being said, some chapters are also interlinked, meaning the concepts you read in one topic may help you understand another topic better. If that is the case, you have to follow the correct sequence. It is also not a bad idea to find out weightage carried by different topics.

Prepare and stick to a study plan: When preparing a study schedule, ensure it is realistic. It means allocating time for each topic based on how much time you think will be needed to complete them. The schedule should also have provisions for revision and other activities like mock tests and solving of sample papers. Finally, don't forget to do timely review. If at any stage of preparation, if you feel you are lagging behind or things are not going according to plan, you also be ready to make changes to the plan.

Do timely revision: You have to revisit many of the topics you have read, as it is not possible to retain everything at one sitting. Generally, you will need more and frequent revision of difficult topics. When planning revision, it is prudent to not put subsequent revision too far apart. It is because, if the time lag is more your earlier effort will be less prominent, and you will more like you are reading the topic for the first time.

Solve sample and take mock tests: Theoretical knowledge is important, but it is equally, if not more, important to have problem solving skills. And you can develop this skill by solving WBJEE question and sample papers. Also, since sample papers contains similar type of questions to the ones asked in the exam, it will help you gauge the difficulty level of the exam and types of questions asked. In the final months or days, taking mock test of WBJEE is also recommended to get into exam mode.

Don't push yourself too hard or overdo things: If your preparation is working like a well-oiled machine, you don't push it so hard that it breaks down. Take for example, if you are studying 7-8 hours a day, and you are ahead of schedule, you don't have to suddenly go to 10-12 hours a day. It is because putting additional stress on the body might bring down efficiency and there is also the possibility of burning out.

Stay healthy: This point is an extension of the previous point. In the race to complete the syllabus, many students forget to take proper care of their health. But please note that when you are healthy, your efficiency would be much higher than when your body is exhausted. So, ensure you have your full quota of sleep, eat healthy food, take timely break between studies.
Best books for WBJEE 2021 Preparation
Reading from good books, which explain concepts lucidly, have minimum errors and problem sets, is a recipe for success. Also please note not to cram the studying period with books, as there are chances for the candidates to get lost in it. Instead, the candidates were advised to buy as few books as they could, and ensure that they covered all the bases. Candidates had to make it a point that they took notes during study and underline key points.
Books for WBJEE 2021 Preparation
Subjects

Books

Physics

NCERT Books
Concept of Physics by H.C. Verma
Understanding Physics series by D.C. Pandey

Chemistry

NCERT Books
Physical Chemistry by O.P Tandon
Concepts of Organic Chemistry by O.P Tandon

Mathematics

NCERT Books
Mathematics by R.S. Aggarwal
Objective Mathematics by R.D. Sharma
Important topics for WBJEE 2021
A simple analysis of the exam can say that not all topics are equal as some carry more weightage than others. So it was prudent that the candidates pay these topics an extra bit of attention. And if the candidates were prepared, and there were more questions from these topics on exam day, that they would have little to worry about.
Subject-wise Important Topics of WBJEE 2021
Physics

Chemistry

Mathematics

Kinematics

Physical World, Measurements Units& dimensions

Laws of motion

Magnetics

Gravitation

Viscosity Thermodynamics

Work, power, energy

Kinetic theory of gases

Oscillations & Waves

Electrostatics

Current Electricity

Magnetic effect of current

Nuclear Physics

Electromagnetic waves

Atomic Physics

Solid state Electronics etc.




Atoms, Molecules and Chemical Arithmetic

Radioactivity and Nuclear Chemistry

Atomic Structure

The Periodic Table and Chemical Families

Coordination Compounds

Chemical Bonding and Molecular Structure

Solid State

Gaseous State

Chemical Energetics and Chemical Dynamics

Liquid State

Physical Chemistry of Solutions

Hydrogen

Chemistry of Non-Metallic Elements and their Compounds

Ionic and Redox Equilibria

Chemistry of Metals

Polymers

Surface Chemistry

Chemistry in Industry

Environmental Chemistry

Aliphatic Amines

Aliphatic Compounds

Haloalkanes and Haloarenes

Alcohols

Chemistry of Carbon Compounds

Ethers

Aldehydes and Ketones

Carboxylic Acids

Application Oriented chemistry

Introduction to Bio-Molecules

Aromatic Compounds

Principles of Qualitative Analysis

Algebra

A.P., G.P., H.P.

Complex Numbers

Quadratic Equations

Logarithms

Permutation and combination

Matrices

Sets, Relations and Mappings

Principle of mathematical induction

Statistics and Probability

Trigonometry

Application of Calculus

Calculus

Differential calculus

Coordinate geometry of three dimensions

Second order derivative

Integral calculus

Vectors
Questions related to WBJEE
Showing 6576 out of 6576 Questions