How to crack JEE Main 2018?
How to crack JEE Main 2018 - As an aspirant of JEE Main 2018, you must be burning midnight's oil to accomplish your target of cracking the national level engineering entrance test for admissions to the premier institutions like the NITs, IIITs and GFTIs. You may also be equipped with everything which you need to gain entry into these prestigious institutions through JEE Main 2018, however, if your preparation is not backed with strategic planning, you may end up being unproductive in the JEE Main paper. This is where a proper month-wise time table accompanied with smart planning comes to your rescue. For a result in JEE Main 2018 that matches your efforts and expectations, incorporating some essential factors in your preparation is imperative to address the question - How to crack JEE Main 2018? For an exam like JEE Main 2018, only hard work and long hours study will not bring fruitful result. You need to be wise enough to decide what to study and what should you avoid as per the time and months you have for preparation. Careers360 brings you tips & tricks on how to crack JEE Main 2018 from Aakash Chaudhry, Director, Aakash Educational Services Pvt. Ltd, who believes that aspiring candidates must build a strong and solid foundation of scientific and technical knowledge.

IMPORTANT - [Register to take the online test and get upto 100% scholarship for IIT/JEE 2019 preparation. Apply and get access to smart study material, 30,000+ concepts wise questions, 17 Years IIT JEE Mains solved questions, E-lectures, topic videos and more. Click to apply]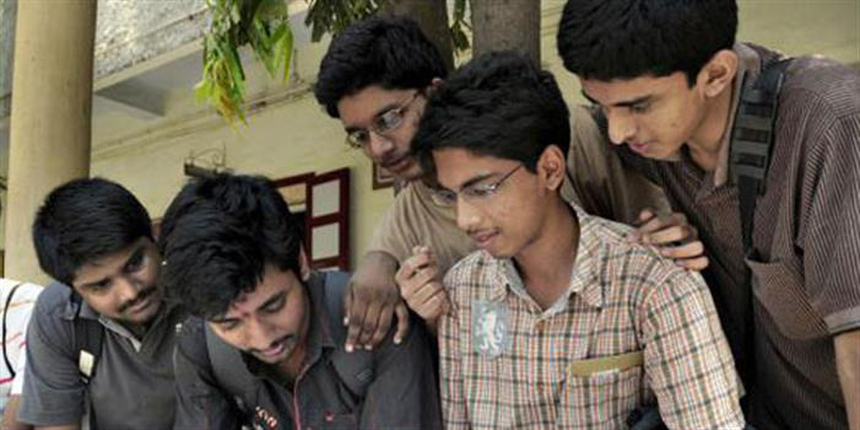 Expert tips on how to crack JEE Main 2018?
Before you orient your mind in the direction of JEE Main 2018 preparation, wait and go through the article below to know the stage-by-stage and step-by-step preparation strategies of JEE Main and know the success mantra of how to crack JEE Main 2018.
Know JEE Main Syllabus and Exam Pattern
The first stage for JEE Main preparation should be concerned with checking the syllabus and exam pattern for the entrance test. After thoroughly going through the syllabus, candidates get to know what all they need to study. Based on the syllabus of JEE Main 2018, make a month-wise plan as per the time you have in hand for the test and you are set on your path to crack JEE Main.
Click Here to know all chapters, units, and topics of Physics, Chemistry and Mathematics for JEE Main 2018.
Ideal Time for Preparation
Ideally, the preparation for JEE Main should begin from class XI onwards and apart from mastering all the comprehensive skills, it is equally important to increase your accuracy and gain speed in order to make the cut in the top list. One who starts the preparation from class XI has a greater probability of cracking the entrance test. However that need not be a deterrent. An important aspect for "how to crack JEE Main 2018" is time management. So plan and execute it to the tee.
Apart from the syllabus, aspirants must also thoroughly check the type of questions that come in the test, marking scheme, eligibility, sectional weightage, mode of the test, difficulty level of the entrance exam, etc. Knowing all this will help you get a grip over the paper.
Click Here to check JEE Main Exam Pattern 2018
Getting the Fundamentals Right
Once you set off for your JEE Main 2018 preparation, make sure that you get your fundamentals right. In other words, candidates with a thorough grasp of the concepts can do better than those who just study/prepare the topics for the examination. However, the preparation for JEE Advanced 2018 requires a little different treatment wherein candidates must possess comprehension, reasoning and analytical ability skills. Thus, candidates must get all the fundamentals of Physics, Chemistry and Mathematics right in class XI and XII itself. So make this a criteria for your "how to crack JEE Main 2018" plan.
Must Read Books and Important Topics for JEE Main Preparation
As you begin your journey to crack JEE Main, an important aspect for ensuring that you give your best in JEE Main paper is what kind of books do you study for preparation. It would be icing on cake if you also know the important topics for JEE Main 2018. Check the list of important books with author names for JEE Main 2018 below.
JEE Main 2018 Important Books for Physics
Concepts of Physics Vol I and II by H.C. Verma

Problems in General Physics by I.E. Irodov

Fundamentals of Physics by Halliday, Resnick & Walker
JEE Main 2018 Important Books for Chemistry
Numerical Chemistry by P. Bahadur

Organic Chemistry by Paula Bruice Yurkanis

Inorganic Chemistry by J.D. Lee

Organic Chemistry by Morrison & Boyd
JEE Main 2018 Important Books for Mathematics
Maths XI & XII by NCERT

Trigonometry by S. L. Loney

Co-ordinate Geometry by S. L. Loney

Higher Algebra by Hall & Knight

Problems in Calculus of One Variable by I.A. Maron
After knowing the important books of Physics, Chemistry and Mathematics for JEE Main 2018, you could have the advantage of how to crack JEE Main 2018 by knowing smart tips for subject-wise preparation to crack JEE Main 2018, separately for Physics, Chemistry and Mathematics from the links below.
JEE Main Preparation Tips for Physics
JEE Main Preparation Tips for Chemistry
JEE Main Preparation Tips for Mathematics
Important topics from Physics, Chemistry and Mathematics for JEE Main Preparation
Physics Important Topics
| | |
| --- | --- |
| S.No. | Important Topics |
| 1 | Dimensional Analysis |
| 2 | Gravitation & Electrostatics |
| 3 | Current Electricity & Heat Transfer |
| 4 | Waves & Sound |
| 5 | Geometrical Optics |
| 6 | Thermodynamics |
| 7 | Kinetic Theory of Gases and Rotational Dynamics |
| 8 | Electromagnetic Induction |
Mathematics Important Topics
| | |
| --- | --- |
| S.No. | Important Topics |
| 1 | Inverse Trigonometric Functions |
| 2 | Circles and Family of Circles |
| 3 | Sequence and Series |
| 4 | Probability |
| 5 | Vectors |
| 6 | Quadratic equations and expressions |
| 7 | Complex numbers |
| 8 | Matrices |
| 9 | Parabola |
| 10 | Hyperbola in coordinate geometry; Functions, Limits |
| 11 | Continuity and Differentiability |
| 12 | Application of derivatives and Definite integral in calculus |
Chemistry Important Topics
| | |
| --- | --- |
| S.No. | Important Topics |
| 1 | Mole concept & the concept of equivalents |
| 2 | Redox reactions |
| 3 | Electrochemistry |
| 4 | Thermodynamics and Chemical equilibrium in physical chemistry |
| 5 | Carbonyl Compounds & their derivatives in organic chemistry and Coordination chemistry |
| 6 | Chemical bonding and Qualitative analysis in inorganic chemistry |
Polish your ability with JEE Main Sample Papers/Mock Test
Taking mock tests and practising sample papers/previous years question papers of JEE Main is an imperative part of JEE Main preparation to ensure that you crack JEE Main 2018. JEE Main 2018 mock test has been released by the CBSE on December 13, 2017 for all aspirants. Candidates must take a lot of mock tests to test their ability and check their level of performance for the entrance test. By so doing, they get to know their strong and weak areas. Once aware of, the weak areas must be strengthened and strong areas must be polished. It's believed that candidates wishing to crack JEE Main must practise at least last 10 years of question papers of JEE Main. This helps them gain confidence over solving the questions that come in the test, while at the same time they learn the route to solve questions in different ways. Well - practice and more practice is a sure shot successful method on how to crack JEE Main.
Click Here to get access to a huge store of JEE Main sample papers and previous years question papers
Track your Preparation, Progress and learn Time Management
One great method and important factor of how to crack JEE Main 2018 is self assessment. As you continue your preparation with lot of mock tests and increasingly take more and more sample papers of JEE Main, it must reflect your progress, accuracy and speed. One of the biggest benefits of taking mock tests and sample papers is that candidates master the art of time management which means that with every practise, the time taken to solve a question is getting reduced than the earlier attempt. However, if this is not happening, then candidates must get on their toes and start analysing where is their practise of sample papers and mock tests heading! While practising the previous years question papers and taking mock tests, the candidates will also develop accuracy in answering and solving the questions. Month after month the preparation must be tracked in order to keep a track of completing the syllabus within the time frame one sets for himself/herself.
Short notes to save time during revision
While we talk about JEE Main 2018 preparation, candidates must ask themselves a question – will they be able to cover every subject, every topic twice or thrice as they keep on approaching the exam. They certainly will not. That's why making short notes to recall formulas and to symbolise tough topics come into play. During the entire preparation period, candidates must keep on making short notes. These short notes must be used during the time of revision when they will have limited time and where they do not have the liberty to again go through the entire syllabus and all the topics.
Revise what you study
If you do not leave time for revision and are just thinking of directly appearing for the test, then you are mistaken. Candidates need to freshen up the topics, concepts and units they have studied months ago once they come closer to the actual exam. So you must make a plan for JEE Main preparation which keeps ample amount of time for revision. This is where your short notes will help you in quickly glancing through whatever you manage to study till that time. It must be noted that JEE Main 2018 preparation should not be without any revision. Revision is a must to crack JEE Main.
Offload the pressure and pursue your hobbies
Unlike the saying "All work and no play", candidates preparing for JEE Main 2018 must take out time intermittently to pursue their hobbies and engage in some extracurricular activities amidst JEE Main preparation. Being engrossed in books all the time will make you mind dull and you will feel the pressure. Take small breaks after a couple of hours of study or more as per your capacity and play some sports, listen to some good music, take a walk, have a chit chat with your friends, watch a movie and resume your studies again. Doing this is an act of freshening up your mind and spirit. You may also try some meditation or take up some healthy exercise. The plan on How to crack JEE Main 2018 should incoporate this for your healthy mindset.
It's also important that you eat a balanced diet and have a good rest/sleep. To make it a continuous and on-going process for JEE Main preparation every day, these factors must be taken in consideration.
Note: Follow these preparation tips and address your doubts and concerns pertaining to questions arising from – how to crack JEE Main 2018?
We wish good luck and all the best to all JEE aspirants!
Questions related to JEE Main
Showing 96596 out of 96600 Questions