AEEE Exam Centres 2020 - Amrita Vishwa Vidyapeetham University has released the exam cities of AEEE 2020 along with the official brochure. While filling out the application form, the candidates will have to choose their AEEE 2020 exam centres as per their preference. Exam centres allotment will be done on the basis of preference and availability of the centre. The complete details regarding the exam centre of AEEE 2020 will be available in the admit card. If the no. of candidates appearing for Computer-based test are lesser than minimum seat capacity, candidates will be allotted last day of AEEE exam in the same city. Last year, there are 102 cities made available for the candidates to choose their AEEE exam centres 2020. It should be noted that the city has multiple exam centres. Read this article to get more details about the AEEE Exam Centres 2020.
Latest: AEEE 2020 has been postponed to August. AEEE 2020 application form last date extended to July 15.
Important - AEEE will be conducted in both online and offline mode at 100+ exam cities. The mode of entrance test is the Computer-based test while the pen and paper-based AEEE 2020 exam will be held only in Tamil Nadu.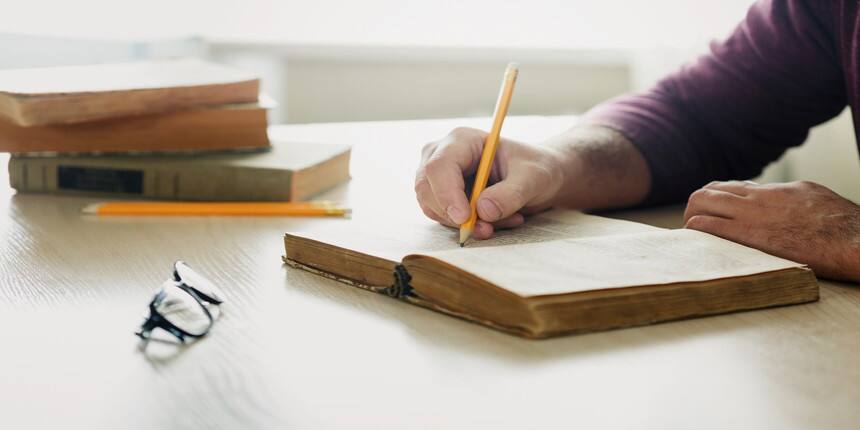 AEEE 2020 Exam Centres
The list of cities where the entrance exam (AEEE 2020) has been released by exam authorities along with the official notification. While filling out the application form of AEEE 2020, they will have to choose their preferred city where they can appear for the entrance test. Check the list of previous year's exam centres from the table given below.
AEEE Exam Centres 2020
State

City Code

City

Mode of Exam (CBT/P&P)

Andaman & Nicobar Island

1

Port Blair

CBT

-

Andhra Pradesh-

2

Anantapur

CBT

-

3

Guntur

CBT

-

4

Kakinada

CBT

-

5

Kurnool

CBT

-

6

Nellore

CBT

-

7

Tadepalligudem

CBT

-

8

Tirupati

CBT

-

9

Vijayawada

CBT

-

10

Visakhapatnam

CBT

-

Assam

11

Guwahati

CBT

-

Bihar

12

Patna

CBT

-

13

Muzaffarpur

CBT

-

Chandigarh

14

Chandigarh

CBT

-

Chhattisgarh

15

Bhilai

CBT

-

16

Raipur

CBT

-

Delhi

17

Delhi

CBT

-

Goa

18

Goa (Panaji)

CBT

-

Gujarat

19

Ahmedabad

CBT

-

20

Rajkot

CBT

-

21

Surat

CBT

-

22

Vadodara

CBT

-

Haryana

23

Gurgaon

CBT

-

24

Hisar

CBT

-

Himachal Pradesh

25

Shimla

CBT

-

Jharkhand

26

Dhanbad

CBT

-

27

Jamshedpur

CBT

-

28

Ranchi

CBT

-

Karnataka

29

Bengaluru

CBT

-

30

Davangere

CBT

-

31

Hubli

CBT

-

32

Mangalore

CBT

-

33

Mysore

CBT

-

34

Raichur

CBT

-

35

Shimoga

CBT

-

36

Udupi

CBT

-

Kerala

37

Alappuzha

CBT

-

38

Amritapuri

CBT

-

39

Kalpetta

CBT

-

40

Kannur

CBT

-

41

Kasaragod

CBT

-

42

Kochi

CBT

-

43

Kollam

CBT

-

44

Kottayam

CBT

-

45

Kozhikode

CBT

-

46

Malappuram

CBT

-

47

Palakkad

CBT

-

48

Pathanamthitta

CBT

-

49

Thiruvananthapuram

CBT

-

50

Thodupuzha

CBT

-

51

Thrissur

CBT

-

Madhya Pradesh

52

Bhopal

CBT

-

53

Gwalior

CBT

-

54

Indore

CBT

-

55

Jabalpur

CBT

-

Maharashtra

56

Aurangabad

CBT

-

57

Mumbai

CBT

-

58

Nagpur

CBT

-

59

Nasik

CBT

-

60

Pune

CBT

-

61

Thane

CBT

-

Odisha

62

Bhubaneswar

CBT

-

Punjab

63

Amritsar

CBT

-

Rajasthan

64

Jaipur

CBT

-

65

Jodhpur

CBT

-

66

Kota

CBT

-

67

Udaipur

CBT

-

Tamil Nadu

68

Chennai

CBT

-

P&P

69

Coimbatore

CBT

P&P

70

Cuddalore

CBT

P&P

71

Dindigul

CBT

P&P

72

Erode

CBT

P&P

73

Hosur

CBT

P&P

74

Karur

CBT

P&P

75

Kancheepuram

CBT

-

76

Madurai

CBT

P&P

77

Nagercoil

CBT

P&P

78

Namakkal

CBT

P&P

79

Ooty

CBT

-

80

Pollachi

CBT

-

81

Puducherry

CBT

-

82

Pudukkottai

CBT

P&P

83

Salem

CBT

P&P

84

Thanjavur

CBT

P&P

85

Thiruvannamalai

CBT

-

86

Tirunelveli

CBT

-

87

Tiruppur

CBT

-

88

Trichy

CBT

-

89

Tuticorin

CBT

P&P

90

Vellore

CBT

P&P

Telangana

91

Hyderabad

CBT

-

92

Khammam

CBT

-

93

Warangal

CBT

-

Uttar Pradesh

94

Agra

CBT

-

95

Allahabad

CBT

-

96

Kanpur

CBT

-

97

Lucknow

CBT

-

98

Noida

CBT

-

99

Varanasi

CBT

-

Uttarakhand

100

Dehradun

CBT

-

West Bengal

102

Kolkata

CBT

-

101

Durgapur

CBT

-

Total

102

15
Questions related to AEEE
Showing 1782 out of 1782 Questions
Amrita Entrance Examination - Engineering (AEEE)