AEEE Fee Structure 2022 (Announced) - Check Tuition, Hostel and Other Fees Here
AEEE Fee Structure 2022 - Amrita Vishwa Vidyapeetham (Deemed University) has announced fee structure of AEEE 2022 aon the official website. The fee structure of AEEE 2022 consists of college fee, tuition fee, and hostel fees. Students can pay the AEEE fees in online mode through credit/debit card or internet baking.
Stay up-to date with AEEE News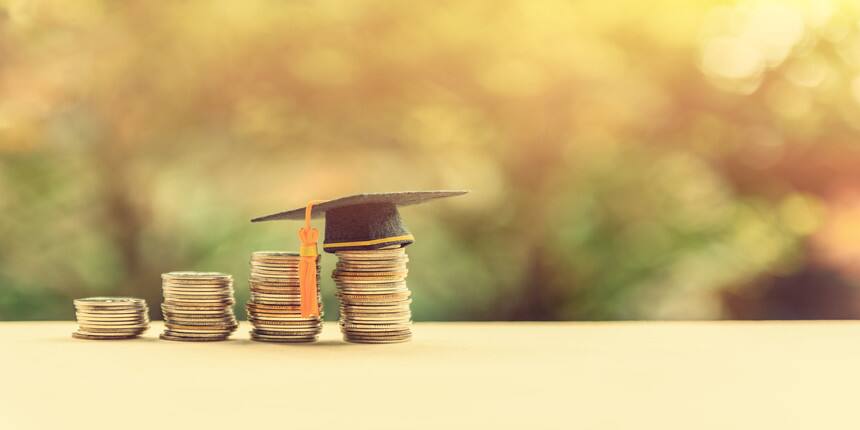 Candidates are provided with the B.Tech fees of Amrita Vishwa Vidyapeetham for all campuses. The Students seeking admission in Amrita Vishwa Vidyapeetham at any campus must know the AEEE fee structure 2022 before taking admission to the institute. The fees of AEEE 2022 have to be paid annually at the beginning of every academic year. There are some parts of AEEE fee structure 2022 which is one time, paid at the time of admission while fees like mess charge, hostel fees, AEEE tuition fees are paid annually. Students will also be provided about the fee structure of AEEE 2022 at the time of counselling and confirmation of admission. Read more to know about AEEE fee structure 2022.
4 min read
Feb 28, 2022
Read More
5 min read
Mar 05, 2022
Read More
Also Check:
AEEE Fee Structure 2022
Students can check below the detailed AEEE fee structure for all the campuses of Amrita Vishwa Vidyapeetham.
Amrita B.Tech Fee Structure 2022
FEE TYPE
SLAB
AMRITAPURI
BENGALURU
COIMBATORE
CHENNAI
CSE, CAI
CSE, CAI
CSE, ECE, CAI
CSE, CAI, CCY
Fees in Rs.
Scholarship Fees
1
1,00,000
1,00,000
1,25,000
1,00,000
Scholarship Fees
2
1,75,000
1,90,000
2,25,000
1,75,000
Scholarship Fees
3
2,50,000
2,50,000
2,90,000
2,00,000
Regular Fees
4
3,00,000
3,00,000
3,25,000
2,50,000
FEE TYPE
SLAB
AMRITAPURI
BENGALURU
COIMBATORE
CHENNAI
ELC, EAC, ECE
EAC, ECE
ME , ELC, CCE , EEE
ECE
Fees in Rs.
Scholarship Fees
1
1,00,000
1,00,000
1,25,000
1,00,000
Scholarship Fees
2
1,50,000
1,75,000
2,10,000
1,50,000
Scholarship Fees
3
1,75,000
2,25,000
2,60,000
2,00,000
Regular Fees
4
2,25,000
2,60,000
3,00,000
2,25,000
FEE TYPE
SLAB
AMRITAPURI
BENGALURU
COIMBATORE
CHENNAI
EEE, ME
ME , EEE
CE, ChE, AE
ME, CCE
Fees in Rs.
Scholarship Fees
1
1,00,000
1,00,000
1,25,000
1,00,000
Scholarship Fees
2
1,50,000
1,50,000
1,75,000
1,50,000
Scholarship Fees
3
1,75,000
1,75,000
2,00,000
1,75,000
Regular Fees
4
2,00,000
2,00,000
2,50,000
2,00,000


AMRITAPURI
BENGALURU
COIMBATORE
CHENNAI



College Caution Deposit

10,000
10,000
10,000
10,000


Programmes Offered at Amrita Vishwa Vidyapeetham
Candidates can check the list of engineering programmes offered by the university through the following table-
Amrita Vishwa Vidyapeetham- Programmes Offered
| | |
| --- | --- |
| Name of B.Tech Programme | Programme Code |
| Aerospace Engineering | AE |
| Civil Engineering | CE |
| Chemical Engineering | CHE |
| Computer Science & Engineering | CSE |
| Computer Science & Engineering (Artificial Intelligence) | CAI |
| Computer & Communication Engineering | CCE |
| Computer Science & Engineering (Cyber Security) | CCY |
| Electronics & Communication Engineering | ECE |
| Electrical & Electronics Engineering | EEE |
| Electronics & Computer Engineering | EAC |
| Electrical & Computer Engineering | ELC |
| Mechanical Engineering | ME |
Also read:
5 min read
Mar 05, 2022
Read More
Questions related to AEEE
Showing 2900 out of 2900 Questions
Amrita Entrance Examination - Engineering (AEEE)