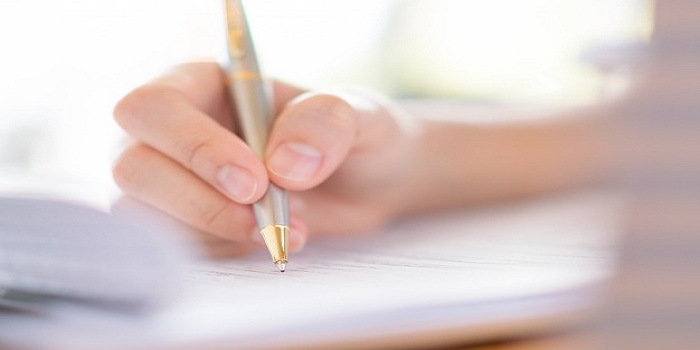 NATA Exam Centres 2018 – The Council of Architecture (COA) had announced the exam centres of NATA 2018, which were the venues for the exam. Candidates were required to fill three preferences of their choice of NATA exam centres 2018 while filling the application form of the exam. There are 136 exam centres for NATA 2018 – 135 in India and 1 in Dubai. Candidates were advised to choose NATA 2018 exam centres wisely keeping in mind the distance and convenience. The allotted NATA exam centre 2018 were mentioned over the admit card of the candidate. It was advisable for candidates to visit their allotted NATA exam centre a day or two before the entrance exam, as this will help them avoid chances of delay on the NATA exam day. The list of NATA 2018 exam centres can be checked by candidates from the article given below.

Latest: NATA 2018 answer key to be released soon!
NATA 2018 was conducted for all the candidates on April 29. 
Salient features of NATA Exam Centres 2018
All candidates must choose at least three exam centres while filling the application form.

Candidates choosing Dubai as their first choice as NATA exam centre will have to fill two more choices mandatorily. Dubai may be dropped as an exam city of NATA 2018, in case of inadequate number of candidates (less than 300). Candidates allotted Dubai as their NATA 2018 exam centre will be required to pay an additional fee of INR 8000 (per candidate) before the issuance of Admit Card.

Candidates cannot choose Dubai as the second or third choice of exam city.
NATA Exam Centres 2018
There are 136 exam centres in NATA 2018. Candidates can check the list of NATA exam centres 2018 with their codes from the table below.
NATA Exam Centres
S.No

State

City

1

Andaman and Nicobar

Port Blair

2

Andhra Pradesh

Chirala

3

Guntur

4

Kakinada

5

Kurnool

6

Nellore

7

Rajahmundry

8

Tirupathi

9

Vijayawada

10

Visakhapatnam

11

Vizianagaram

12

Assam

Dibrugarh

13

Guwahati

14

Jorhat

15

Silchar

16

Tezpur

17

Bihar

Arrah

18

Darbhanga

19

Muzaffarpur

20

Patna

21

Chandigarh

Chandigarh

22

Bhilai Nagar

23

Bilaspur

24

Raipur

25

Delhi

Delhi

26

New Delhi

27

Goa

Panaji

 

28

Gujarat

Ahmedabad

29

Anand

30

Gandhinagar

31

Mehsana

32

Rajkot

33

Surat

34

Vadodara

35

Haryana

Ambala

36

Gurugram

37

Hisar

38

Karnal

39

Gurgaon

40

Kurukshetra

41

Himachal Pradesh

Hamirpur

42

Jammu and Kashmir

Jammu

43

Samba

44

Jharkhand

Bokaro Steel City

45

Dhanbad

46

Jharkhand

Hazaribagh

47

Jamshedpur

48

Ranchi

49

Karnataka

Bengaluru

50

Gulbarga

51

Hubli

52

Mangalore

53

Mysore

54

Shimoga

55

Udupi

 

56

 

Kannur

57

 

Kozhikode

58

Kerala

Thrissur

59

 

Ernakulam

60

 

Trivandrum

61

 

Bhopal

62

 

Gwalior

63

 

Indore

64

Madhya Pradesh

Jabalpur

65

 

Sagar

66

 

Satna

67

 

Ujjain

68

 

Amravati

69

 

Aurangabad

70

 

Jalgaon

71

 

Kolhapur

72

Maharashtra

Mumbai

73

Nagpur

74

 

Nanded

75

 

Nashik

76

 

Navi Mumbai

77

 

Pune

78

Meghalaya

Shillong

79

Mizoram

Aizawl

80

Nagaland

Kohima

81

 

Balasore

82

 

Berhampur-Ganjam

83

Odisha

Bhubaneswar

84

 

Cuttack

85

 

Dhenkanal

86

 

Rourkela

87

KORAPUT

88

Sambalpur

89

Puducherry

Puducherry

90

Punjab

Amritsar

91

Bhatinda

92

Punjab

Jalandhar

93

Ludhiana

94

Mohali

95

Patiala

96

Rajasthan

Ajmer

97

Bikaner

98

Jaipur

99

Jodhpur

100

Kota

101

Sikar

102

Udaipur

103

Tamil Nadu

Chennai

104

Coimbatore

105

Madurai

106

Salem

107

Tiruchirappalli

108

Tirunelveli

109

Telangana

Hyderabad

110

Karimnagar

111

Warangal

112

Tripura

Agartala

113

Uttar Pradesh

Agra

114

Aligarh

115

Allahabad

116

 

Bareilly

117

 

Ghaziabad

118

 

Gorakhpur

119

 

Greater Noida

120

 

Jhansi

121

 

Kanpur

122

 

Lucknow

123

 

Meerut

124

 

Moradabad

125

 

Muzaffarnagar

126

 

Noida

127

 

Varanasi

128

 

Dehradun

129

Uttarakhand

Haldwani

130

 

Roorkee

131

 

Asansol

132

 

Hooghly

133

West Bengal

Kolkata

134

 

Siliguri

135

 

Howrah

136

Outside India

Dubai**
Questions related to NATA