How to crack KEAM 2021? - Check Preparation Tips & Tricks
How to crack KEAM 2021? - Kerala Engineering, Architecture, Medical Entrance Exam (KEAM) is one of the most important entrance exams in the state of Kerala. It is conducted by the Commissioner of Entrance Examinations (CEE), Kerala for admission into B.Tech/B,Pharma/B.Arch courses offered by the participating institutes of the state. Qualifying any examination is highly dependent on the amount of dedication and hard work done by the candidates. Therefore, Careers360 presents some tips that can help to crack the KEAM 2021 exam. With a large number of applications, candidates are advised to know beforehand the tips and the strategies to prepare for KEAM 2021. Read the complete article to know how to crack KEAM 2021.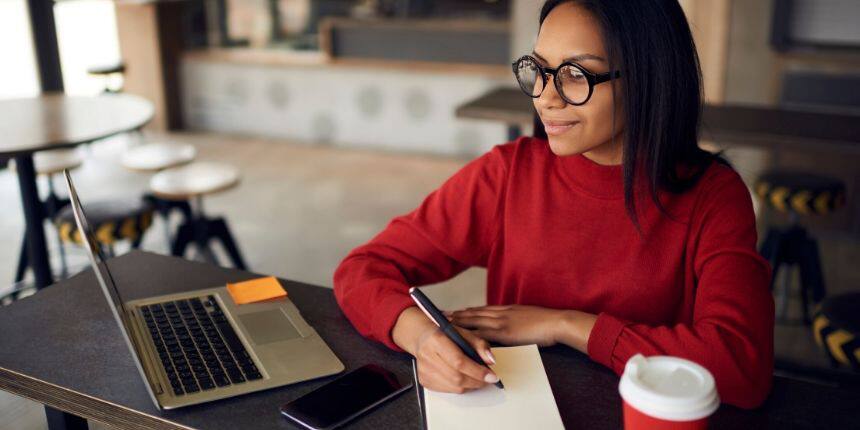 KEAM 2021
KEAM 2021 is a state level entrance exam which is conducted for admission into undergraduate engineering courses offered by 177 engineering institutes of the state including 133 private colleges, 25 self-financing colleges, 9 Govt colleges, 3 aided colleges, and 7 departmental colleges under the various State Universities.
How to crack KEAM 2021?
Candidates can find some of the important points or tips to prepare well for KEAM 2021 here. Although a preparation strategy can differ from one candidate to another, these points can be used by the candidates while devising their KEAM preparation strategy.
How to prepare for KEAM 2021?
1. Know the KEAM 2021 exam pattern
Candidates who will be appearing for the entrance exam should check the exam pattern of KEAM 2021 beforehand to boost the preparation level. The exam pattern contains details like number of questions, sections, total marks and other important information relating to the entrance exam. Therefore by knowing important details through the exam pattern, candidates will be able to understand the exam in a much better way.
KEAM Exam Pattern 2021
Particulars

Details

Mode of Exam

Offline (Pen and Paper Based Test Mode)

Language

English

Total Number of Questions

120 Questions - Paper 1

120 Questions - Paper 2

Type of Questions

Multiple Choice Question Types

Duration of Exam

2 hours 30 minutes

Number of Papers

Paper 1 - Physics and Chemistry

Paper 2 - Mathematics

Marking Scheme

4 marks will be awarded for every correct answer

1 mark will be deducted for incorrect answer
2. Focus on time, speed, and accuracy
Candidates who have the ability to maintain time, speed and accuracy at the same time are at high chances of scoring good marks. While attempting any entrance exam, candidates are required to solve a number of questions within the specified time. If they lack to manage speed, and accuracy, they will have to face the time crunch. One of the most effective methods to learn how to maintain speed and accuracy is by solving more and more KEAM 2021 sample papers. Sample papers are prepared by keeping the actual exam pattern in mind.
3. Analyze
The next point to understand while preparing for KEAM 2021 is the importance of analyzing the preparation level. As mentioned above, solving sample papers is essential to boost the preparation but, at the same time, analyzing it is equally important. After taking up any sample paper, candidates are advised to analyze the complete answer sheet and try to figure out what your major areas are and which topic require improvement. This will help in understanding the weak and strong points. Solving more and more sample papers without analyzing the mistakes you made is of no use.
4. Know the important books
Having the right study material plays a vital role in the preparation of the examination. All KEAM 2021 applicants are advised to start using the most recommended books for the exam. Some of the KEAM 2021 recommended books are given in the table below.
Recommended books for KEAM 2021
Subject

Books

Physics

Objective Physics by Arihant Publications

Concept of Physics Volume 1 & 2 by HC Verma

Problems in Physics by A.A Pinsky

Chemistry

Organic Chemistry by O.P Tandon

Inorganic Chemistry by O.P Tandon

Mathematics

NCERT Mathematics

Higher Algebra by Hall Knight

Mathematics for Class 11 and 12 by R.D Sharma
Candidates can check the Keam 2021 Syllabus.
5. Know the topics with high weightage
Candidates must know the topics that have high weightage in KEAM 2021. Having knowledge of the important topics can help in boosting the overall preparation level. It should be noted that candidates should not miss out on any topic. Some of the topics that have high weightage in KEAM 2021 are mentioned in the table below.
Important topics of KEAM 2021
Subject

Important Topics for KEAM 2021

Physics

Heat & Thermodynamics

Oscillations

Optics

Electromagnetic Waves

Mechanics of Solid & Fluids

Atomic Nucleus

Dual Nature of Matters & Radiations

Principles of Communication Devices

Mathematics

Probability

Vector

Matrices & Determinants

Functions

Three-Dimensional Geometrical System

Inverse Trigonometric Functions

Mathematical Reasoning
6. Revise Regularly
Revising everything you have studied is undoubtedly an important point to remember. Going through the already studied topics will ensure that you have not forgotten anything and everything is fresh in mind.
Questions related to KEAM
Showing 2702 out of 2702 Questions