IIT Bombay Fee Structure- Students who have been allotted seats in the institute need to pay IIT Bombay fee to confirm their admission. Fees of IIT Bombay include various charges like admission fees, tuition fees,hostel rent and others. The details about IIT Bombay fee structure is provided below. Students can pay the fees of IIT Bombay by various modes like Debit/ Credit Cards, Net Banking, E-Challan etc. The fees of IIT Bombay is divided into several components, of which a few are paid annually while some are one time payment. The fee structure of IIT Bombay is same for undergraduate and dual degree courses. IIT Bombay fees is different for Indian and foreign students. Students can find below the detailed information about IIT Bombay Fee Structure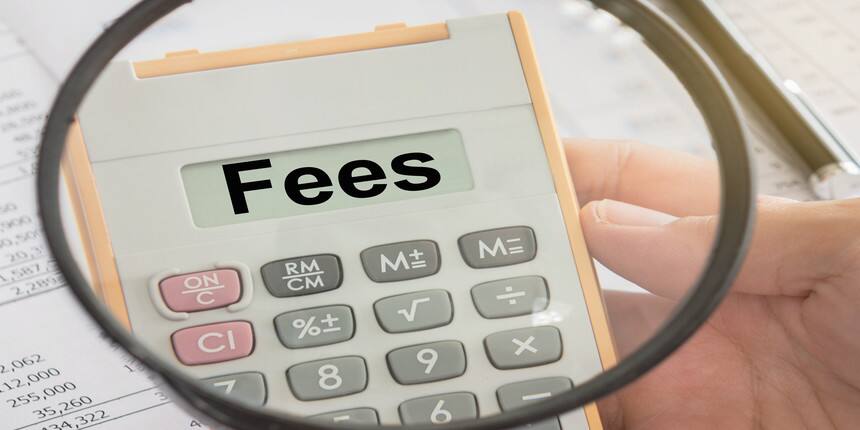 IIT Bombay Fee Structure 2019
A

Description (At the time of Admission)

Indian nationals, OCI and PIO card holders (in Rs.)

Foreign nationals (in Rs.)

1

Admission Fee

2200

2200

2

Graduate Transcript Fee

500

500

3

Provisional Certificate

500

500

4

Medical Examination

400

400

5

Students' Welfare Fund

1000

1000

6

Modernisation & Up-gradation

2500

2500

7

Identity Card

500

500

Total (A)

7600

7600

B

Per Semester

1

Tuition Fee

1,00,000

3,00,000

2

Examination Fee

1000

1000

3

Registration Fee

750

750

4

Gymkhana Fee

1750

1750

5

Medical Fee

1500

1500

6

Hostel Rent

2000

2000

7

Electricity & Water Charges

3000

3000

8

Hostel Establishment Charges

3000

3000

9

Mess Establishment Charges

1550

1550

10

Student Benevolent Fund

500

500

11

Student accident insurance fund

200

200

Total (B)

1,15,250

3,15,250




C

Deposits (one time fee only)

1

Institute Security Deposit

1000

1000

2

Library Security Deposit

1000

1000

3

Mess Security Deposit

1000

1000

Total (C)

3000

3000

Grand Total (A+B+C)

1,25,850

3,25,850
Special Notes
1. All SC/ST/PwD students are exempted from payment of Tuition fees (B 1).
2. In addition, every student has to pay per semester mess advance of Rs. 22,000.
How to Pay IIT Bombay Fees -
Students can find below the step by step procedure to pay the IIT Bombay fees
Students can pay the fees by online transactions through Canara Bank net banking, SBI online banking and PayU payment gateway.

To use Canara Bank net banking SBI online banking students need to have their bank accounts in SBI or Canara Bank. those who do not have an account in either of these banks they can use PayU payment gateway.

Students with bank loans, private or government sponsorship or with foreign nationality are allowed to pay in cash.

After verifying the complete transaction the cash section will issue receipts to the students.
Questions related to JEE Main
Showing 112238 out of 112239 Questions