How to get admission in IITs after Diploma?
How to get admission in IITs after Diploma? - There are students who take up a diploma in engineering after completing class 10 or class 12 due to some reasons in order to get early employment. But there are few who wish to pursue further studies after diploma and for such students, some institutes offer lateral entry with direct admission into second year of B. Tech for diploma holders. But so is not the case with the Indian Institutes of Technology (IITs). In order to get admission in IIT after diploma, there is no provision for special entry and thus, students have to appear in the JEE Advanced examination which is the only way to get into IITs for undergraduate course in engineering. Thus, candidates may refer to the complete article below and know the complete process on how to get admission in IIT after diploma.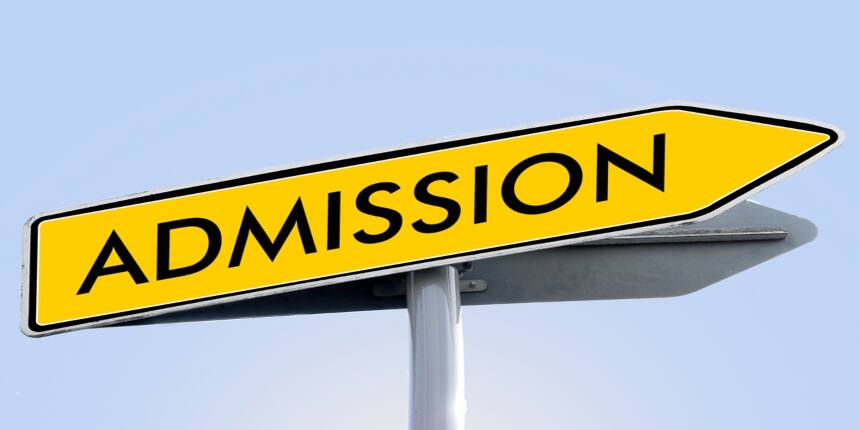 Lateral Admissions at IIT
The Indian Institutes of Technology do not offer admission in Bachelor of engineering courses through lateral entry. There is no provision for admission to diploma holders in IITs wherein they could be able to get direct entry into the second year of the 4 year degree programme. So, a candidate who has completed diploma in engineering and aspires to pursue further studies from one of the top engineering institutes in India, i.e. Indian Institutes of Technology, the option that remains is through a general pathway through which a 10+2 pass out proceeds, through JEE Main and JEE Advanced. This way, they will be able to get admission in the first year of B. Tech course at IIT.
IIT B. Tech Admission through JEE Advanced
The Indian Institutes of Technology are ones that allow students with a diploma in engineering to get enrolled into B. Tech courses, provided that they follow the usual path to undergraduate admissions. There is a specific procedure to be followed to get admission in IIT after diploma which has been explained hereunder:
Attempt JEE Main - Candidates have to register and appear for Joint Entrance Examination JEE Main which is the common entrance for engineering admissions into various institutes, provided that not all the institutes allow admissions to diploma holders, in case a candidate opts to go for admissions into institutions other than that of IITs. JEE Main is conducted by the National Testing Agency twice a year, usually in January and April.

Qualify JEE Main among top 2,50,000 ranks - Those candidates who qualify the JEE Main exam being among the top 2,50,000 rank holders are eligible to apply for JEE Advanced examination.

Attempt JEE Advanced - As mentioned just before, the candidates who qualify the JEE Main examination below 2,50,000 ranks have to apply for Joint Entrance Entrance Examination JEE Advanced. The exam is conducted once a year by one of the Indian Institutes of Technology which changes every year.

Qualify JEE Advanced - The conducting authorities release a common cutoff for JEE Advanced and those who have a score above the specified cutoff according to their category are considered to have qualified the exam. However, the particular IITs that the candidates wish to apply for have their cutoffs released separately as well. So in order to apply for admission in IIT after diploma, candidates should assure to comply with the institute's cutoff as well.

JoSAA Counselling - The Joint Seat Allocation Authority (JoSAA) is the body that conducts the further counselling process Thus, the JEE Advanced qualified candidates will have to further apply for registration for JoSAA and do the choice filling as well. They will then have to participate in JoSAA Counselling which is conducted in online mode. Thereafter, the authorities will release the rank list according to which allocation of seats will take place and admissions will be done in IIT.

First Year B. Tech Admission - As the whole process is accomplished, candidates will be required to pay the requisite fee in order to get admission in IIT after diploma into the first year of B. Tech as explained above that IITs do not provide admissions to diploma holders into the second year through lateral entry.
Thus, it can be concluded that however students who wish to pursue B. Tech with admission in IIT after diploma suffer the loss of an year, doing engineering from a top institute is not at all a matter of loss. So if the student thinks that he or she is determined enough to crack the JEE Advanced examination, there should be no space for second thoughts.
Questions related to JEE Advanced
Showing 13154 out of 13155 Questions