How to crack COMEDK UGET 2023?- Every student preparing for COMEDK UGET 2023 exam have one common question in mind, how to crack COMEDK exam? Students are often anxious to know how to crack COMEDK UGET 2023 in order to get the desired college. Hence, Careers360 have compiled some tips and tricks to crack the COMEDK UGET 2023. Candidates willing to appear for the COMEDK exam can check the best books for COMEDK UGET 2023 to level up their preparation.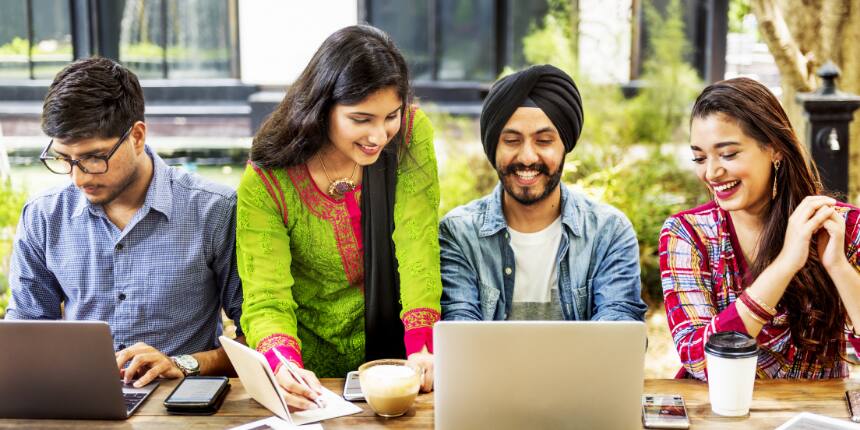 How to crack COMEDK UGET 2023? Check Preparation Tips, Exam Pattern
To prepare for COMEDK UGET candidates must make sure that their basics are clear. Also, sticking to the syllabus to score good marks in the entrance test is one of the essential to crack COMEDK UGET 2023. Apart from this, candidates must know that the test consists of Physics, Chemistry, Mathematics, Biology and English MCQ which they have to answer within given duration. But this is not all to crack COMEDK UGET 2023, there is more which need to be given heed. Read on, to know the answer to how to crack COMEDK UGET 2023.
How to Crack COMEDK UGET 2023?
Know the Syllabus
Candidates who will be appearing for the entrance test need to understand the COMEDK UGET 2023 syllabus. Unlike JEE Main or JEE Advanced, there won't be typical "Out of the blue" questions in COMEDK UGET. So sticking to your syllabus during the preparation time is a key to crack COMEDK UGET 2023. The COMEDK UGET syllabus 2023 prescribe topics from Physics, Chemistry and Mathematics at class 12 level. Refer the table to know the COMEDK UGET syllabus 2023:
COMEDK UGET Syllabus
| | |
| --- | --- |
| Subjects | Pdf Link |
| Physics | |
| Chemistry | |
| Maths | |
Top Engineering Colleges in Karnataka
Check out the top engineering colleges accepting applications currently
Check Now
In 2021, the authorities deleted the certain topics from the COMEDK UGET syllabus. Candidates can check the list of topics that were deleted from the COMEDK UGET 2023 syllabus, here.
Know the Exam Pattern
Apart from syllabus, candidates must be familiar with exam pattern of COMEDK UGET 2023 also, Details like duration of examination, marking scheme, how the questions will be arranged and framed in the question paper, marks allotted to each question, sections, etc. will be given in the COMEDK UGET 2023 exam pattern. Knowing exam pattern will help in preparing a time-table for study along with making preparation strategy strong. Mentioned below is the highlights of COMEDK UGET exam pattern:
Exam Pattern of COMEDK UGET
| | |
| --- | --- |
| Particulars | Details |
| Exam mode | Computer Based Test (Online) |
| Duration | 180 minutes (3 Hours) |
| Medium | English |
| Type and number of questions | 180 Multiple Choice Questions (MCQ) or Objective Questions |
| Total Marks | 180 |
| Subjects and sections | |
| Marking Scheme | 1 mark will be awarded for each correct answer. There is no negative marking |
Attempt COMEDK UGET Mock Test 2023
Another important aspect of preparation for COMEDK UGET is attempting mock test. Authorities conducting COMEDK UGET 2023 will release the mock test in online mode. Attempting COMEDK UGET mock test will enable candidates to get familiar with the exam pattern as it is a stimulation of the real exam. Moreover, mock test will boost the preparation and instill confidence to attempt the exam.
Practice Previous Year's Sample Paper
Solving previous year's COMEDK UGET sample papers will boost the preparation and make the candidates confident in appearing for the entrance test. Moreover, practicing through sample papers will help candidates to know the type of questions asked along with the details about the weightage and division of topics in the COMEDK UGET syllabus.
Prepare Short Notes and Focus on Strengths
Prepare personal notes to note down the important formulae and concepts that need more reading to understand. Focus on your strengths thoroughly. Understand and strengthen during preparation time which will give confidence when candidates move to their weaker topics.
Time Management is a Must
As candidates are expected to solve 60 questions in 1 hour from every subject they are appearing for, this leaves them with a speed of 1 question per minute. Being an engineering student, I can say that to achieve this speed can be difficult. Hence it is necessary to understand when to leave a difficult/unfamiliar question and move to the next one in COMEDK UGET 2023. Therefore, time management is a must. One must know which question needs to be solved first and then worry about the difficult part.
Timely Revision is a Must
Timely revision is a must as no one can retain everything that they have read for long. So, once you have completed the course, go for revision and more revision. When doing revision, make sure that you have covered all the week sections properly.