BITSAT 2013 Fee Structure
We will update the information regarding BIT Pilini Fee Structure for academic year 2013 as soon as it will be available.

Fee Structure for BITSAT 2012 as per various courses is given below.

Current Schedule of Fees BITS, Pilani-  Pilani Campus
Fees

Integrated First Degrees (FD)6

Higher Degrees

(HD)7

Ph.D. Programme8

Admission Fees$

18,000/-

18,000/-

18,000/-

Semester Fees$,@

First Semester

Second Semester

Summer term

 

70,000/-

70,000/-

35,000/-

 

70,000/-

70,000/-

35,000/-

 

70,000/-

70,000/-

35,000/-

Students' Union fee

350/- pa

 

350/- pa

—

Students' Aid Fund 

100/- pa

 

100/- pa

100/- pa

Hostel fee (on-campus students only)

First Semester

Second Semester

Summer term

  



3500/-

3500/-

1750/-


  

3500/-

3500/-

1750/-


  

3500/-

3500/-

1750/-

Ph.D. thesis examination fees

-

-

14000/-

Mess & Electricity advance

First Semester

Second Semester

Summer term

(Payable at the beginning of each semester/term and adjustable at the end of the same)

  

6000/-

6000/-

3000/-

 

 

  

6000/-

6000/-

3000/-

 

  

6000/-

6000/-

3000/-

Hostel, ICT, Infrastructure modernization Fees

            2000/-

            2000/-

                                 2000/-

Institute Caution Deposit

    3000/-

    3000/-

   3000/-

Fee for Eligibility Test(s) / Ph.D. Qualifying Examination

Institute reserves its right to charge such a fee, which would be adjustable against admission fees if the candidate secures admission

Current Schedule of Fees BITS, Pilani- K.K.Birla Goa Campus

Current Schedule of Fees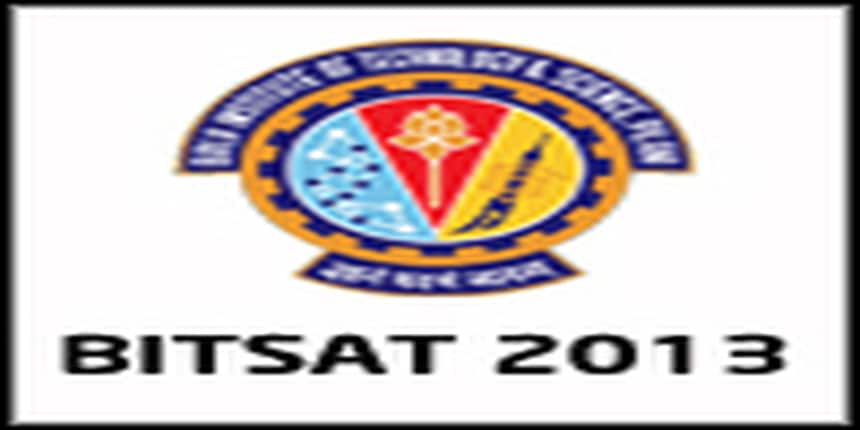 Fees

Integrated First Degrees

(FD)6

Higher Degrees (HD)7

Ph.D. Programme8

 

Admission Fees$

18,000/-

18,000/-

18,000/-

Semester Fees$,@

First Semester

Second Semester

Summer term

 

70,000/-

70,000/-

35,000/-

 

70,000/-

70,000/-

35,000/-

 

70,000/-

70,000/-

35,000/-

Students' Union fee

350/- pa

350/- pa

 

Students' Aid Fund 

100/- pa

100/- pa

     100/- pa

Hostel fee (for on-campus students only)

First Semester

Second Semester

Summer term

  

6000/-

6000/-

3000/-

  

6000/-

6000/-

3000/-

  

6000/-

6000/-

3000/-

Mess & Electricity advance

First Semester

Second Semester

Summer term

(Payable at the beginning of each semester/term and adjustable at the end of the same)

 

6000/-

6000/-

3000/-

 

 

 

6000/-

6000/-

3000/-

 

 

 

6000/-

6000/-

3000/-

 

Hostel, ICT, Infrastructure Modernization Fees

       2000/-

      2000/-

2000/-

Institute Caution Deposit

3000/-

3000/-

3000/-

Current Schedule of Fees BITS, Pilani- Hyderabad Campus..

Current Schedule of Fees 
Fees

Integrated First Degrees

(FD)6

Higher Degrees (HD)7

Ph.D. Programme8

 

Admission Fees$

18,000/-

18,000/-

18,000/-

Semester Fees $,@

First Semester

Second Semester

Summer term

 

70,000/-

70,000/-

35,000/-

 

70,000/-

70,000/-

35,000/-

 

70,000/-

70,000/-

35,000/-

Students' Union fee

350/- pa

350/- pa

 

Students' Aid Fund 

100/- pa

100/- pa

    100/- pa

Hostel fee (for on-campus students only)

First Semester

Second Semester

Summer term

  

6000/-

6000/-

3000/-

  

6000/-

6000/-

3000/-

  

6000/-

6000/-

3000/-

Mess & Electricity advance

First Semester

Second Semester

Summer term

(Payable at the beginning of each semester/term and adjustable at the end of the same)

 

9000/-

9000/-

4500/-

 

 

 

9000/-

9000/-

4500/-

 

 

 

9000/-

9000/-

4500/-

 

Hostel, ICT, Infrastructure Modernization Fees

       2000/-

      2000/-

2000/-

Institute Caution Deposit

3000/-

3000/-

3000/-
Note: (Applicable to Pilani, Goa and Hyderabad Campus candidates):
$ The above prescribed semester fees is for the FD, HD and PhD students admitted in the academic year 2012-13.For these students, the semester, term and admission fees will be revised upward every year but will not increase beyond 15% each year

@ Vice-Chancellor may waive full or part of tution fee to deserving Ph.D.  candidates, who are not getting any fellowship or scholarship.

* subject to increase according to the nature of courses.

All fees are to be paid in advance. Only caution deposit and mess advance is refundable after adjustment of dues at the time of withdrawal from the Institute. This applies to prospective candidates who are seeking admission as well as ongoing students of the Institute.

# For some specific programs requiring special treatment, fees and the mode of their payment will be determined by the Vice-Chancellor in consultation with the Chancellor.

Every year 24% of students admitted to First Degree Programs get between 25% to 80% tuition fee waivers in form of different scholarships.

Students admitted to the Higher Degree Programs will be considered for teaching Assistantships to the tune of up to Rs. 8000/- p.m. in addition to partial tuition fee waiver scheme.

Students admitted to the PhD program will be considered for Project/Research assistantship to the tune of Rs.10000 to Rs. 14000 p.m. in addition to tuition fee waiver of upto 80%.
Instructions for Payment:
The above are for a normal situation. Wherever a student's programme gets modified or his progress is delayed beyond the maximum permissible, such a student is advised to consult the appropriate authority before registration.

The fees and other charges are payable in advance in each semester/term on the notified dates before registration. No withdrawal from a course or courses will entitle a student for refund of fees.

Students who go for Practice School II will be charged semester fees and the summer term fees because the practice school is longer than a semester and extends it to summer.

Casual students will pay fees prescribed for regular students.

Institute caution deposits are refundable only at the time of withdrawal from the Institute.

If there are dues outstanding from a student, his grades will be withheld.

Students who accumulate mess arrears would be required to pay a prescribed additional advance at the time of next registration.

Refunds, if any, will be made through crossed cheques/Bank drafts.
Questions related to BITSAT
Showing 2648 out of 2648 Questions