NIRF Ranking 2020 - Top Engineering Colleges in Kerala
NIRF Ranking 2020 - Top Engineering Colleges in Kerala - The Ministry of Human Resource Development has released the National Institutional Ranking Framework, commonly known as NIRF ranking 2020 for engineering colleges and other institutes as well. The NIRF 2020 Kerala engineering ranking reflects the quality of education and related factors of the engineering educational institutions located in the state of Kerala. The NIRF 2020 engineering ranking plays a vital role for an institution as well as the student pursuing studies there because it gives them an idea on how one institute is better than the other and if they will get what they expect for a better development. There are various pointers that are considered by the concerned authorities for NIRF ranking 2020 engineering in Kerala holding certain marks and weightage while judging the various institutes and ranking them over the ladder of best among others. Thus, candidates may check out the NIRF ranking 2020 - top engineering colleges in Kerala and then decide accordingly which institute they should apply to for the sake of quality in engineering.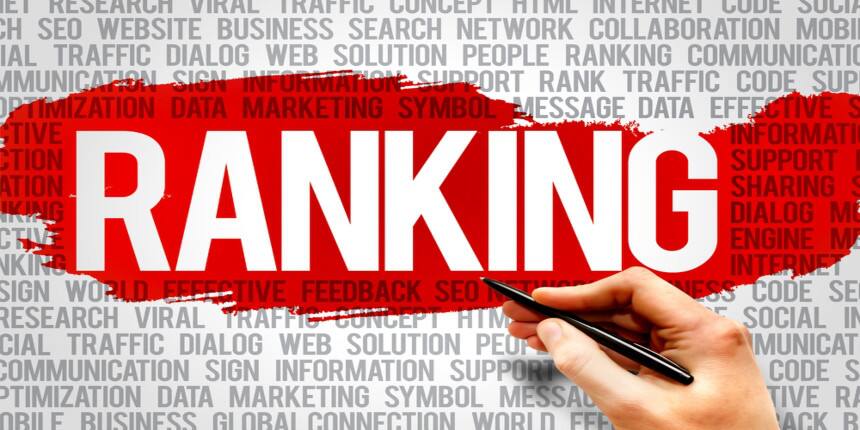 NIRF Ranking 2020 - Top Engineering Colleges in Kerala
Understanding NIRF Ranking Methodology
As it is clear that NIRF 2020 engineering ranking is released by the MHRD, there is a certain criteria and list of factors that are considered by the officials so concerned. There are five parameters based on which marks of particular weightage are to be granted to the particular institutes and thus, NIRF ranking 2020 engineering is accomplished. The table below explains these main parameters and corresponding factors so related.
NIRF 2020 Ranking Methodology for Engineering Colleges
Main Factors

Maximum Marks

Weightage

Corresponding factors

Teaching, Learning & Resources

100

0.30

Total strength of students including PhD students

Faculty ratio (with more pertinence on permanent faculty) and student

Institutional faculty percentage with PhD and experience

Financial resources and their utilization

Research and Professional Practice

100

0.30

Publications of the institution

Quality of research in such Publications

Intellectual Property Rights and patents of the institute

Total number of research projects and practices in the profession

Graduation Outcomes

100

0.20

Placement and higher studies data

Data on university examinations

Average Salary

Total number of graduate PhD students

Outreach and Inclusivity

100

0.10

Regional diversity among students based on the states/ country they belong to

Percentage of women students

Students belonging to the economically and socially challenged sections of the society

Facilities for Physically challenged

Perception

100

0.10

Employers and academic peer perception
Top Entrance Exams in Kerala
The Commissioner of Entrance Examinations conducts Kerala Engineering, Architecture, Medical Entrance Exam which is commonly known as KEAM. It is a state level engineering entrance examination conducted by the government authorities for which more than 50,000 students appear for engineering courses only. There are a total 177 engineering institutes of the state including 133 private colleges, 25 self financing colleges, 9 Govt colleges, 3 aided colleges and 7 departmental colleges under the various State Universities.
Apart from that, JEE Main is the entrance examination for admissions into NITs, IIITs and GFTIs as a national entrance examination for engineering admissions. The exam is conducted by the National Testing Agency twice a year, i.e. in January and April.
Also check
NIRF Ranking 2020 - Top Engineering Colleges in India
NIRF Ranking 2020 - Top Engineering Colleges in Delhi