M.Tech or MBA: Which one is Better?
Here's a tale of two choices. Should one go for M.Tech after B.Tech or widen one's career scope by opting for MBA? Let's see how it pans out among students. Sai Praneeth Reddy, final-year B.Tech student at IIT Madras had set his eyes on an MBA and cracked CAT 2017 with a top score. "If you join a company, when you start moving to higher ranks over a period of time, people with management skills and team handling skills are given preference over the ones with just technical skill set. An M.Tech degree curtails these opportunities and does not open doors for such growth. If you want to climb up the success ladder fast, then MBA is the ideal choice after B.Tech,'' says Praneeth. Ocima Kamboj, another B. Tech student who stood AIR 1 in GATE 2018 (Production and Industrial Engineering) took the M.Tech route. "My dream destination for my masters is IISc Bangalore and a valid GATE score is required to apply there. That's the sole reason I took the exam," says Kamboj.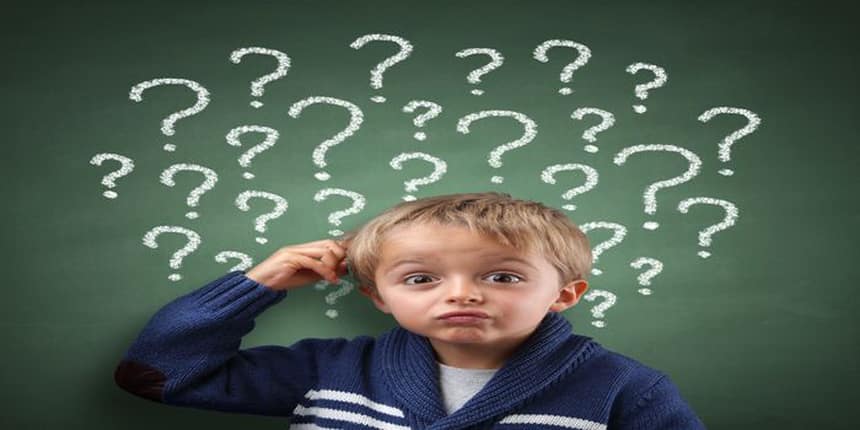 One of the reasons why this doubt creeps in is that there is no clarity about what each course adds on to and how far the benefits go. The primary aim of every engineering student is to have a good career and pave the path to success; most of which is measured in terms of earnings and status in the society.
Why MBA? Why not M.Tech?
A common perception is that the engineering learning is wasted if one goes into management. Another perception is that if you have engineering know how, it's time for you to build managerial skills. After all, the aim is to lead teams and move to top management position someday.
As the number of engineering graduates outnumber the demand, it is only right that they look at other avenues. Since engineering graduates are proficient in mathematics and reasoning abilities, they tend to do well in most of the management entrance exams. The increasing number of engineering graduates in management classrooms have now forced B-Schools to give more weightage to women and candidates from other streams to bring in diversity on the campuses. At least 249,388 students enrolled for MBA programme in 2015-16, while only 89,145 students took up M.Tech. The trend continued in 2016 as well, where 67,684 students enrolled for M.Tech while 232,039 selected MBA. This trend is not unique to India. "World over, it's a trend that after B.Tech, students go for MBA with the valid reason that in business only technical know-how or understanding of technology is not sufficient to become a leader of any company. Someone without MBA has minimal chances of growth in any company. He/she can grow in the lower ladder of technology domain of engineering. But to reach the level of senior management, CEO or a department head, you need to have a degree in management," says Dr. H Chaturvedi, Director, Birla Institute of Management Technology, Greater Noida.
So who should go for M.Tech?
Any country on a path of development would need as many engineers as much as managers. To a certain extent, management skills can be gathered with experience, but technical skills don't come like that. Moreover, students who are passionate about engineering definitely pursue higher qualifications.
Ravi Shankar Mishra, GATE 2015 Topper who has pursued his M.Tech in Computer Science from IIT Bombay says, "I decided to pursue M.Tech because I love Coding and Mathematics. Your choice of zeroing upon M.Tech or MBA is determined purely by your passion for the field. During B.Tech, people who are engaged in organising/managing events and participate in such activities are the ones who opt for management programmes, while the ones who are technology-driven and want to stick to coding or developing applications, etc., go for M.Tech." Similarly, Nikita Yadav, who secured AIR 13 in GATE 2018 CS is specific about her goals. "I am interested in higher studies and I want to do that from one of the best IITs or IISC. I am interested in research work and GATE 2018 has opened up the doors of the IITs for me," says Yadav. It is a myth that an M.Tech wouldn't fetch a good salary as compared to an MBA. "People who pursue engineering at post graduate level also earn good livelihood. Many of my friends and acquaintances are earning well by developing apps and designing websites and undertaking other projects. But, for faster growth and to climb the management ladder in any enterprise, an MBA degree may be an advantage" shares Mishra.
How to decide between M.Tech and MBA?
Madhur Gupta – CAT Topper and a B.Tech graduate from Delhi Technological University says, "I feel it's not a good idea of jumping from one stream to another for at least a couple of years, as in India there is a dearth of good engineers. So, I feel, at least for initial years after their graduation, students must contribute to their domain. However, students must go for MBA because apart from a couple of branches (Electrical and Computer Science), other core branches do not offer good career opportunities. For Mechanical Engineers, 80 percent of the jobs are not purely R&D based jobs, but more so production jobs, which may not interest them", says Madhur. An issue that decides in favour of M.Tech is the relatively low cost of education. While, an MBA costs anywhere from Rs. 10 to 22 lakhs, an M.Tech only costs around Rs. six lakhs to eight lakhs. However, most M.Tech admissions are on the basis of GATE scores which are valid for three years and students stand to gain a stipend of Rs. 12,000 per month.
Research opportunities
MBA graduates don't have much research opportunities compared to their M.Tech counterparts. The country also needs more research-oriented scholars who may teach the future generation. While it is difficult decision for students, it is also imperative that all factors are taken into account before chalking out the path ahead.
Management courses for engineers
To resolve this issue, new programmes are increasingly taking shape and getting popular. They are primarily designed to incorporate management skills with existing technical knowledge. An increasing number of engineering graduates from core engineering branches are looking at management courses that allow them to build their technical knowledge while offering them the requisite managerial skills. Leading institutes like NITIE, NPTI, UPES, PDPU, RGIPT as well as IIMs and IITs too offer courses tailor-made for engineering graduates to equip them with the right expertise in management built on their technical backgrounds.