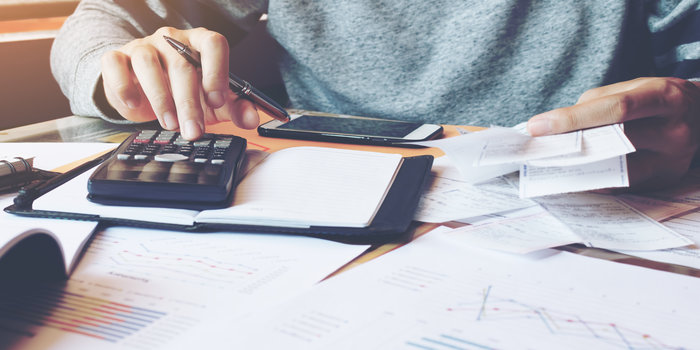 GATE Cutoff for IIT Kanpur - The minimum marks or ranks required for admissions into the institute will be available in the cutoff of GATE for IIT Kanpur. The concerned authorities will prepare GATE cutoff for IIT Kanpur after checking many factors related to the examination and institute. The cutoff acts as a screening process for admission. GATE 2019 cutoff for IIT Kanpur will be released tentatively after the results are announced. Factors such as number of available seats, previous cutoff trends, difficulty level of GATE exam and more will affect the cutoff. Candidates will have to note that the IIT Kanpur GATE cutoff will be different as per the course selected and category of the candidate. Those candidates who secure scores or ranks within the cutoff will have a higher chance of admission into the institute. Read the full article to know more information about GATE Cutoff for IIT Kanpur.
Latest: GATE 2019 concluded for all subjects, Check GATE 2019 Analysis and GATE 2019 Answer Key
Latest: To check college and subject-wise cutoff for top colleges- Here
Factors Determining GATE 2019 Cutoff for IIT Kanpur 
GATE College Predictor with PSU Chances
Know your 2019 admission chances in Colleges/PSUs with this Score
Use Now
While preparing the IIT Kanpur GATE cutoff, the concerned authorities will be checking variety of factors related to the examination. The list of factors which will act as determinants are listed below:
Number of available seats

Previous years' cutoff trends

Difficulty level of GATE 2019

Number of candidates registered for GATE 2019

Total number of applicants for the institute and branches
M.Tech Admission Process through GATE 2019
Admissions into the M.Tech courses offered by IITs, NITs and IIITs will be offered through GATE scores.
For admissions into IITs, the candidates will have to apply for Common Offer Acceptance Portal (COAP). Individually, the candidates will have to apply for the preferred IITs and courses.

Admissions offers will be available through COAP. The candidates will have to select the offer they want to accept and complete the admission process.

Admissions will be offered based on the scores of the candidates, preferences and availability of seats.

Similarly, for admissions into NITs, IIITs and some centrally funded institutes, the candidates will have to apply through Centralized Counselling for M.Tech (CCMT).
Previous Years' GATE Cutoff for IIT Kanpur
Since the cutoff for the present session has not been released, the candidates can check the previous years' cutoff for reference purposes.
GATE 2017 Cutoff for IIT Kanpur – Electrical Engineering 
| | | | | |
| --- | --- | --- | --- | --- |
| GATE Papers | General | OBC | SC | ST/ PwD |
| Microelectronics & VLSI | 805 | 684 | 531 | 531 |
| Signal Processing, Communication & Networks | 720 | 612 | 475 | 475 |
| RF & Microwaves | 700 | 595 | 462 | 462 |
| Power Engineering | 770 | 654 | 508 | 508 |
| Control & Automation | 780 | 663 | 514 | 514 |
| Photonics | 690 | 585 | 455 | 455 |
GATE 2016 Cutoff for IIT Kanpur
Department

Specialization

GEN (Score)

OBC (Score)

SC (Score)

ST (Score)

PH (Score)

Aerospace

465

410

342

414

-

Mechanical Engineering. background

737

670

511

-

-

ETC/EE/IN background

704

651

480

-

-

Civil Engineering. background

725

-

500

-

-

Biological Sciences & Bioengineering

Biological Sciences & Bioengineering

579

579

539

-

-

Chemical

562

461

444

335

-

Hydraulics & Water Resources

681

638

500

399

-

Structural Engineering

696

644

548

-

-

Infrastructure & Engineering Management

714

634

557

410

-

Electrical

784

713

622

441

-

Geo-lnformatics

627

518

411

-

-

Transportation

704

689

578

344

-

Geo-Technical

725

678

555

-

-

Microelectronics, VLSI & Display Technology

817

777

691

-

-

Power Engineering

773

697

535

-

419

Signal Processing Communication & Networks

732

628

416

-

510

RF, Microwaves & Photonics

722

620

397

-

-

Control & Automation

783

726

56 7

547

-

Photonics

690

607

-

463

-

Solid Mechanics & Design(SMD)

822

769

562

463

-

Fluid Mechanics & Thermal sciences(FTS)

810

745

596

479

 

Manufacturing Science(MFS)

808

738

561

471

-

Computer Science

732

665

567 443

-

-

Mechanical Engineering background

631

635

 

- .

-

Electrical Engineering background

644

687

415

-

-

Physics background

414

-

-

-

-

Chemical Engineering Background

444

475

-

-

-

Engineering science

578

629

-

-

-

Instrumentation Engineering background

547

-

-

-

-

Materials Science & Engineering

Metallurgical Engineering, background

544

489

377

-

-

Engineering Science background

603

547

-

-

-

Mechanical Engineering, background

787

725

524

-

-

Physics background

578

-

475

-

 

Electrical Engineering.

691

667

-

-

-

Chemical Engineering.

610

579

-

-

-

Chemistry

649

-

-

-

-

Electronics & Communications.

652

608

-

-

-

Production & Industrial

-

850

-

-

-

Biotechnology

562

-

-

-

-

Nuclear Engineering. & Tech.

Nuclear Engineering. & Tech.

715

632

434

-

-

Photonics Sc. & Engineering, (earlier known as Laser Tech. Programme)

Photonics Sc. & Engineering.

414

439

420

-

-

Earth Sciences

Geology background

354

395

300

-

-

Civil Engineering background

489

482

500

-

-

Industrial & Management Engineering

Industrial & Management Engineering

683

611

392

428

468
Questions related to GATE
Related E-books and Sample Papers