GATE Previous Year Aptitude Questions with Solutions PDF
GATE Previous Year Aptitude Questions with Solutions PDF - GATE is a computer-based test conducted to screen the candidates either to offer admission into M.E./M.Tech/PhD courses at the IITs, NITS, IIITs and CFTIs or to recruit them in PSUs, provide fellowship or make them eligible for admission across the border. GATE is presently conducted for 25 papers and each paper has a common section of General Aptitude. Each paper consists of 10 questions on General Aptitude of 15 marks. Many times students search for the previous year aptitude questions of GATE and that is why here we have compiled the previous year aptitude questions along with the solutions. Candidates can also check the GATE question papers of all other subjects from this page. GATE 2021 will be conducted by IIT Bombay. Read the full article to check GATE previous year aptitude questions with solutions; GATE general aptitude syllabus, best books for aptitude and more.
Must Read:-
What are the best GATE Practice Tests?
Top 10 tips to crack GATE 2021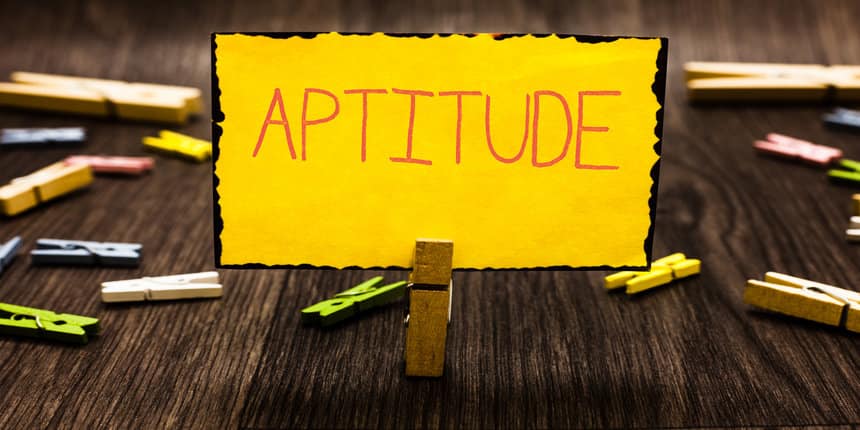 Previous Year GATE Aptitude Questions with Solutions PDF
Here, we have provided the previous year general aptitude GATE questions papers along with solutions. Candidates can refer to the following table to check GATE aptitude questions with solutions for 2020, 2019 and 2018.
GATE Aptitude Questions with Solutions PDF
| | | |
| --- | --- | --- |
| Year | Question Paper | Answer Key |
| GATE 2020 Aptitude Questions | | |
| GATE 2019 Aptitude Questions | | |
| GATE 2018 Aptitude Questions | | |
For GATE papers of all other Subjects along with solutions - Click Here
General Aptitude preparation for GATE
Although the general aptitude section of the GATE exam is considered a bit easy and carries only 15 marks, a little effort in the preparation of the section can help the students to score full marks. Consider the following tips to prepare for the section-
Understand Syllabus and Pattern - Students should check the GATE syllabus for general aptitude along with checking the type of questions asked in the exam before starting their preparation. As the section is of 15 marks only; correct knowledge of syllabus will save the students from wasting their time. GATE syllabus for General Aptitude is given below -
GATE General Aptitude Syllabus
Verbal Ability: English grammar, sentence completion, verbal analogies, word groups, instructions, critical reasoning and verbal deduction.
Numerical Ability: Numerical computation, numerical estimation, numerical reasoning and data interpretation.
Refer Best Books - Students should refer to the best books for the general aptitude section of GATE exam in order to score good marks in the section. Some of the most referred general aptitude books are mentioned below -
Quick Links:-
GATE 2021 Preparation Tips for Civil Engineering
GATE Chemistry Previous Year Question Papers
Best General Aptitude Books for GATE
A Modern Approach to Verbal and Non-Verbal Reasoning by R.S. Aggarwal

Succeed at IQ Tests: Improve your Numerical, Verbal and Spatial Reasoning Skills by Philip Carter and Ken Russell

High School English Grammar by Wren & Martin

How to Prepare Quantitative Aptitude by Arun Sharma
Attempt more and more questions - Students should attempt more and more general aptitude questions based on the pattern of the exam. This will make them solve new questions everyday and will also make their preparation for the section stronger.
Do not ignore the section - Many times students tend to ignore preparing for the general aptitude section of GATE thinking that it is easy and they can do it without studying. But the section is not that easy, however it is also not that difficult. If students give a little attention to the section, they can easily score good marks in the section.
Questions related to GATE
Showing 14556 out of 14556 Questions