How to Prepare for GATE 2024 without Coaching - As one of the most popular national level postgraduate engineering entrance examinations, Graduate Aptitude Test in Engineering is very competitive in nature. Lakhs of students attempt GATE exam and the competition level is high so they often turn to coaching for guidance.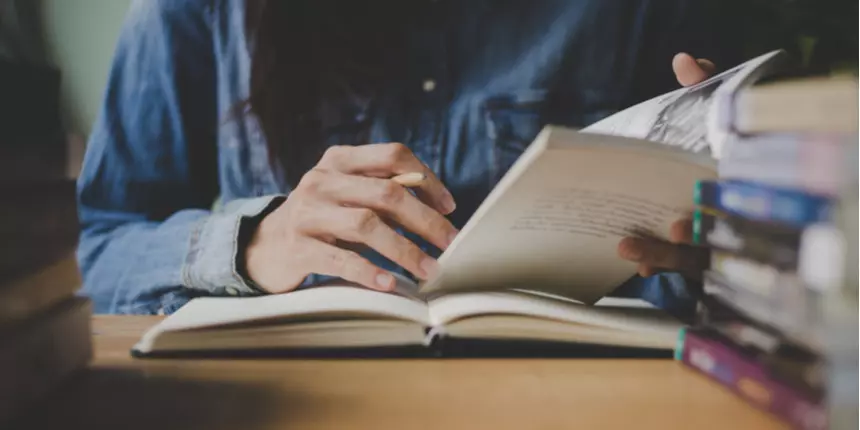 How to Prepare for GATE 2024 without Coaching
But what about those students who cannot opt for GATE coaching? While coaching is considered a must for exam preparation, the recent times have seen a shift of view. Most of the GATE toppers are discovered to not attend coaching and rely on self-preparation. So how does the preparation work for GATE 2024? Careers360 presents details on how to prepare for GATE 2024 without coaching to help students figure out their plan to crack the examination. Read the full article on how to prepare for GATE 2024 without Coaching to know the tips to secure the desired result.
How to Prepare for GATE 2024 without Coaching?
Be an Early Bird
There is no 'too early to start studying' when it comes to preparation for examinations. By starting off your studies for GATE 2024, you will have a lot of time to go over your syllabus and study each topic in detail. This will also let you have enough time to revise and strengthen your preparation. You will give yourself a comfortable timeline if you start your preparation for GATE exam 2024 early on and will not be required to attend coaching for it.
Rajat Gupta (GATE 2021 AIR 1 in Mechanical Engineering) - ' I started my preparation after coming out of the college in 2018."
Know your Syllabus and Exam Pattern
It is very important to know the syllabus and GATE exam pattern 2024 before starting off any preparation activities. By being familiar with the syllabus of GATE 2024, you will be able to know which topics and chapters have to be studied for the entrance examination so that preparations can be done accordingly. If you have checked the syllabus and exam pattern beforehand, then it will be easier to prepare a schedule which will outline the timeline of preparation which will help achieve the scores that you desire.
"It is important to have a clear understanding of the syllabus and pattern of the exam," agrees Anirudh Joshi - GATE 2021 AIR 14 (Electrical Engineering)
Quick Link:-
GATE Virtual Calculator - How to Use it?
Prepare a Schedule
Next, you will have to plan out your study schedule. By creating a timetable or schedule, you will be able to set the number of hours for every subject and topic as per your aptitude. More hours can be allotted to those chapters which you find more difficult in comparison. This will allow you to follow a certain schedule and stay on track. By dividing the topics, the studying process will also become less monotonous.
Gaurav Kumar (GATE 2020 AIR 1 in Petroleum Engineering) - "I would say that take a few days and decide how you will proceed. Strategy varies from person to person".
Mock Tests are Important
One of the best methods to prepare for an examination is mock tests. You can opt to attempt GATE 2024 mock tests to understand your preparation progress and practically apply whatever has been studied. The mock tests will act as a stimulation for the entrance examination since the pattern will be similar. By attempting GATE mock tests, you will be able to know your mistakes and accordingly work on them so that it is not repeated again.
"Mock tests and sample papers are very important in any exam specially if you are preparing for GATE without coaching. I gave mock tests and sample papers before the exam and also throughout the preparation. It helps in evaluating the preparation level, mistakes we are making and time we take for solving the questions." says Arunava Mondal GATE 2021 AIR 5 (Mining Engineering).
Check your Reference Material
Having the correction reference material is very important for preparation. You should pick the correct GATE books which will explain all of the topics in a simple and detailed way so that you can gain a wider understanding. Standard books for preparation can be referred and extra books can also be checked to know the topics in a more detailed way. This way, you will have a better understanding of the syllabus and have more chances of scoring higher in the examination.
Check Here:-
Keep Notes and Flashcards
While studying, you may come across many concepts and formulas which will be hard to grasp at one attempt. You can jot these difficult concepts down in a small notebook or create flashcards so that you can check it anytime and anywhere for revision. This will help you in recalling all that you have had a hard time understanding and allow you to revise and remember it for the examination.
Communication is the Key
While studying alone is considered a good way to prepare for an examination, you should also maintain the communication between you and your fellow classmates and teachers. In case of any troubles in understanding the GATE 2024 syllabus, you can consult your classmates and ask them for help if you are preparing for GATE without coaching. You can also contact your teacher to discuss anything that you are having difficulty with. This will give you an opportunity to communicate with others who are also learning the same or who are already experienced. One of the best ways to clear out any confusion during preparation is to hold open discussions with your classmates and teachers. Communication with your close ones can also lead to a boost of confidence.
"I used to talk with my college seniors, friends and my family and they provided me with that essential boost to keep me on track." - Ankita Modi - GATE 2021 (Biomedical Engineering)
Daily Revision
Revision is an integral part of exam preparation and has to be included in your study schedule. Revisiting whatever has been earlier studied can be done during revision and it will help keep it fresh in your mind. You can also check your notes while revising for a better result. The study schedule should consist of some hours of revision everyday. This will allow you to remember everything clearly till the examination if preparing for GATE 2024 without coaching.
Don't Break the Flow
Often we see that some have a great start but falter in between. Maintaining the same vigour for preparation through the months is important. The consistency should be present and you should give equal amounts of effort from the start to the end. A proper schedule should be created and followed so that all parts of the preparation is completed before the GATE 2024 exam. By being consistent in your studies, you will lessen the burden and have more chances of gaining better results. Always remember to study within your personal capacity and do not overwork yourself. This will only lead to restlessness and will negatively affect your studies. Have a good plan worked out and follow it religiously.
Be Healthy
Finally, to do well in the exam you have to be healthy both physically and mentally. Make sure to have a good amount of breaks in between the study sessions so that you receive time to refresh your mind. Indulge in extracurricular activities like reading a book, listening to music or others during the breaks. Also ensure that you get enough sleep and healthy food. If you end up being sick during the examination then all of the preparation and hard work will be for nothing.
Navneet Gangwar (GATE 2021 AIR 4 Computer Science and Information Technology) - "I play the guitar. It is something handy. So whenever I was not able to concentrate, I would just take my guitar and head for the terrace for some time".