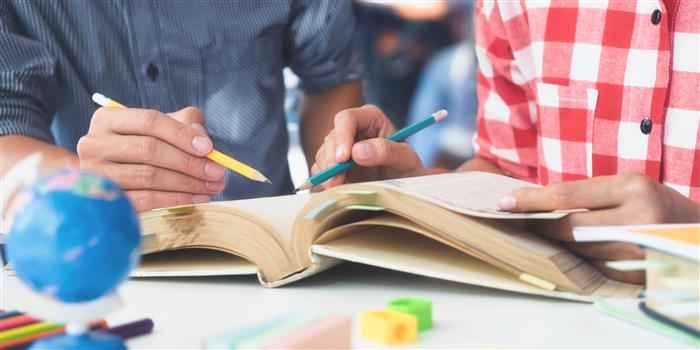 How to prepare for GATE 2019 without coaching? - Over 9 lakh candidates appear for GATE every year. And if you are one of those candidates who think that coaching classes are the only gateway to crack the GATE 2019, then you might be wrong. Now you must be thinking about how to prepare for GATE 2019 without coaching? Not everyone prepares for a national level engineering entrance exam like GATE through coaching institutes. There are thousands of students who have not taken any coaching and still managed to score high in the exam. Candidates who have a doubt regarding how to prepare for GATE without coaching? Careers360 brings forth the smart preparation tips for how to prepare for GATE without coaching? The below article will share some of tips and tricks shared by toppers and experts. Read below article in detail.
GATE is national level postgraduate engineering entrance exam for candidates who are seeking admissions to M.Tech programmes offered by IITs, NITs and other top institutes. The online entrance exam, GATE 2019 will be held on February 2, 3, 9 and 10.  Admit card for GATE 2019 has been released by IIT Madras on January 4 and can be downloaded from GOAPS website.  
GATE Sample Paper
Download Free Sample Paper for GATE
Download Now
Latest- To download GATE 2019 admit card Click Here
Latest- GATE 2019 will be conducted on February 2, 3, 9 and 10
How to prepare for GATE 2019 without coaching?
To find the answer to the question, how to prepare for GATE without coaching, Careers360 interacted with toppers and experts and took out the nectar from their experience. Mentioned below are the few tips to prepare for GATE 2019 without coaching. 
Be an Early Bird
To prepare for GATE 2019 without coaching, starting early always works in favor. If you start your preparation early, it will give you enough time for revision also. "For a fresher, the ideal time to start GATE preparation would be the 6th semester. This will differ if you are a graduate. In that case, then it is best to study as per daily goals set up when you embark on GATE preparation. I feel that about 30 to 40 hours of effective self-study is required to crack the exam and taste success, said Divyanshu Jha, GATE 2018 (AIR-3 PI).
Know GATE Syllabus 
The first and the foremost step that one need to take while preparing for GATE 2019 is to know GATE syllabus. Start with a thorough analysis of the syllabus & topics to be studied. "To start off with, I thoroughly checked the GATE syllabus. Then, I prepared a checklist of subjects/topics based on my conceptual understanding as good and weak areas," said Amit Kumar, GATE 2018 (AIR-1 PE). Therefore, you must know what exactly you must study, which topics to focus more on and so on.
Design Study Plan
Once you know what are the topics that need to be covered, you can make your own plan. Go to the details of the syllabus and plan as per the months, days and hours you. "Generally, it is a tough time for students with a heavy college load and therefore it is advisable to study as per a weekly goal to ensure proper coverage and equal attention to college and GATE preparation," said Divyanshu.
From July to November, you must focus on completing the GATE 2019 syllabus. After November, practice sample papers and previous years questions papers. Keep the last couple of months for revision. Make your own short notes, strengthen your fundamentals and devise a plan how to memorize formulae.
To add further, Saurav Kumar Singh, GATE 2018 (AIR-I MT) said, "I would also like to suggest that one should fix monthly targets and study accordingly to achieve these." Saurav did not opt for any coaching, he completely relied on self-study 
Study Standard Books
It's important for you to identify the books that need to be referred for the preparation for GATE 2019. Read books that have a detailed analysis of topics so as to help in making the concepts clear. "The theoretical and numerical portions should be prepared together. Students should always read the topics from the standard books. A formula book should be created for easy revision during the last minute of preparation," said Saurav. 
Solve Sample Papers 
You must solve a lot of previous years question papers and sample papers. This part of the GATE preparation is a must and should not be ignored. Practicing GATE sample papers make you completely aware of the syllabus, nature and type of questions that are expected to come in the test paper. Solving the previous years' question papers will help you to get a grip over various elements of the question paper. Thus, it is advised that aspirants must solve as many sample papers/question papers as possible to leave a little scope for failure in the test. Apart from this, solving GATE previous years' question papers will also help you to learn time management.
Go for Online Mock Tests
One of the most important aspects of GATE preparation without coaching is online test series and mock tests. Be it GATE online test series or test series by coaching institutes, candidates must opt for both. Mock tests are acquainted with the online exam system of GATE. So anyone having taken mock tests and practiced sample papers/question papers will have an edge over the candidates who have not taken the mock test.
"Mock Tests are really important as they give you an idea of the type of questions that you can expect in the gate exam. It is advisable to candidates that they through the previous years' GATE questions as the pattern is more or less the same; this year through the exam was completely different and did not help much," said Paarth Gupta, GATE 2018 (AIR 7 CS).
Consistency should be Maintained
You may start the preparation for GATE, but it may fizzle out in some time. However, the success rate is higher in those cases where the candidates followed a consistent study regime. If you study for a few days consistently but later take your preparation casually, you may end up being amongst one of those candidates who could not qualify the test. Thus, maintaining consistency throughout your preparation period is vital. You may decide fixed study hours as per your own wish and capacity, from 3-6, 6-7 or 6-10 hours a day. But once decided, it should not be compromised at any cost.
Go for Group Study
There may be areas or topics where you feel stuck or are hard to solve. Here coaching is not the only solution. You must have parallel plans for it. For clearing your doubts and understanding the topics, problems better, you must closely engage in group discussions with the like-minded people. 
Prepare Short Notes to Remember Formulae
This is a recommended strategy by many GATE toppers. Prepare your own notes from the standard books. Making notes help candidates recalling and understanding things much better and in the easier way. List the formulas on sheets and revise them during the leisure time. Short notes come in handy and act usefully for revision during the last month of preparation.
Revision is a Must
The last stage before the GATE exam which is quite important and a larger portion of what you have prepared so far is manifested as per your revision. If this exercise is not done well, then whatever you have studied so far may go for a toss when it comes to attempting in the actual examination. Thus, the revision is a must. Here your short notes can come to your rescue and save you a lot of time.
Stay Motivated and Determined
Preparation for GATE starts with your aspirations and you need to maintain that determination throughout the preparation till you clear the exam. During the preparation, you may lose the tempo or the interest over a period of few months. However, to crack GATE, you need to keep yourself motivated not to give up on your target. Once your determination starts to wither, you need to bounce back quickly. You can also watch videos and read interviews from students who have cleared the exam earlier to stay motivated.
"Hard work is essential but being happy is equally necessary for any successes. My suggestion is to Plan your work first and then work your plan, complete your task in time, be confident and remain happy," said Amit Kumar.
To know more about preparation tips, read the below-mentioned article
Last Minute Preparation Tips for GATE 2019
Must Read Tips and Tricks for Scoring High in GATE 2019
All the Best!
Questions related to GATE
Related E-books and Sample Papers