GATE Cutoff for IIT Hyderabad
GATE Cutoff for IIT Hyderabad - Indian Institute of Technology, Hyderabad will release the GATE cutoff 2020 for IIT Hyderabad M.Tech admission after the complete rounds of admissions. The IIT Hyderabad GATE cutoff is the opening and closing ranks under which admission is offered by the institute. The GATE cutoff for IIT Hyderabad will vary for different programs and also for different categories of students. IIT Hyderabad GATE Cutoff is determined by the institute by considering various factors like the number of seats offered, number of applicants, previous year GATE cutoff and difficulty level of the exam. Students who secure the rank within IIT Hyderabad GATE cutoff are eligible for admission in the institute. Admission in IIT Hyderabad is through GATE. The process of application for the IIT Hyderabad M.Tech admission will start in March, after GATE exam is conducted. Students can find below more details regarding the admission process and GATE 2020 cutoff for IIT Hyderabad.
Latest: Know Paper analysis of GATE 2020. Also, check GATE 2020 answer key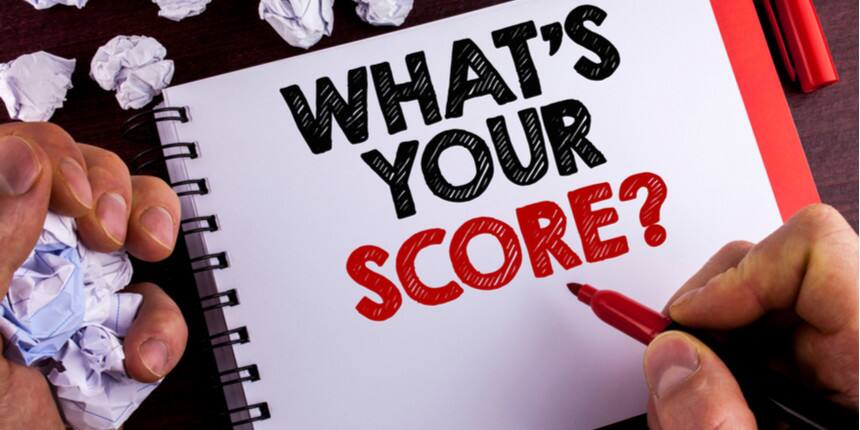 IIT Hyderabad Admission Process
Students having valid GATE score from the year 2020, 2019 or 2018 will be able to apply for admission for the academic session 2019-20. Application forms are released in online mode in March- April every year. Students having score above than IIT Hyderabad GATE Cutoff can fill the application form and register for GATE Common Offer Acceptance Portal (COAP). Institute also offers M.Tech program by coursework for which admission is provided on the basis of written test and/or interview. A separate application process is opened in May for M.Tech program by coursework. The institute offers admission in M.Tech programs on the basis of GATE 2020 performance.
Course Offered in IIT Hyderabad
IIT Hyderabad offers M.Tech courses in various disciplines. The following is a list of all the disciplines in which M.Tech program is offered by the institute. Students must obtain IIT Hyderabad GATE Cutoff in order to get admission in any of the course
| | | | |
| --- | --- | --- | --- |
| S.No. | Courses | S.No. | Courses |
| 1 | Biomedical Engineering | 6 | Biotechnology |
| 2 | Chemical Engineering | 7 | Civil Engineering |
| 3 | Climate Change | 8 | Computer Science and Engineering |
| 4 | Electrical Engineering | 9 | Mechanical Engineering |
| 5 | Material Science and Metallurgical Engineering | | |
GATE 2020 Cutoff for IIT Hyderabad
The institute will release cutoff of GATE for IIT Hyderabad after the admission process will be done. The GATE cutoff will be different for all the disciples of M.Tech and will also vary for various categories.
There are certain factors which are considered while formulating the cutoff
Number of applicants for the program

Number of seats

Difficulty level of the exam

Previous year cutoff trends
Previous Year GATE Cutoff for IIT Hyderabad
Students can find below the previous year GATE cutoff for IIT Hyderabad till the time the cutoff for current years are released.
GATE 2018 Cutoff for IIT Hyderabad
Department

Specialization

OC

BC

SC

ST

Biomedical Engineering

Biomedical Engineering

554

496

424




Biotechnology

Biotechnology

564

487

388

369

Chemical Engineering

Chemical Engineering

521

516

303

234

Civil Engineering

Civil Engineering

666

600

489

489

Computer Science and Engineering

Computer Science and Engineering

544

548

441

370

Electrical Engineering

Microelectronics & VLSI

767

717

541




Electrical Engineering

Communication & Signal Processing

738

657

477

335

Electrical Engineering

Power Electronics and Power Systems

745

628




419

Electrical Engineering

Machine Learning

722

611

380




Electrical Engineering

Systems and Control

705

646







Materials Science & Metallurgical Engineering

Material Science and Metallurgical Engineering

444

411







Mechanical Engineering

Mechanics and Design Engineering

700

704

564




Mechanical Engineering

Thermofluid Engineering

764

754

640

469

Mechanical Engineering

Integrated Design and Manufacturing Engineering

754

697



GATE 2017 Cutoff for IIT Hyderabad
S.No.

Courses

Stream

General

OBC

SC

ST

1

NA

500

450

400

400

2

NA

612

489

480

286

3

NA

483

474

323

182

4

CSE

731

640

520

437 (*)

5

Environmental & water resources engineering (EWRE )

630

606

-

408







Geo-technical (Geo)

706

689

451

-







Structural Engineering (Str.)

723

711

516

-

6

Communications & Signal Processing (CSP)

697

658

508

444(*)







PEPS

744

651

-

85







Micro

762

701

-

486







System & Control (S&C)

710

-

511

-







ML

685

657

-

-

7

Fluid & Energy System Engineering (TFE)

747

736

543

434







Mechanics & Design Engineering (MAD)

761

740

550

472







Integrated Design & Manufacturing Engineering (IDM)

743

-

-

-

8

CY

432

326

-

266

MT

366

-

356

206

PH

354

-

-

-

XE

464

439

286

-

PI

766

669

-

-

ME

743

-

398

-
GATE 2016 Cutoff for IIT Hyderabad
S.No

Courses

Stream

Code

Gen

OBC

SC

ST

1

NA

IN

500

450

400

400

BT

500

450

400

400

XL

500

450

400

400

EE/ECE

500

450

400

400

2

NA

BT

630

510

378

303

3

NA

CH

436

427

335

204

4

CSE (TA)

CS

728

638

472

400

CSE (RA)




658

607

279

NA

5

Environmental & water resources engineering (TA)

CE

649

596

515

-

Geo-technical (TA)

671

616

471

402

Structural Engineering (TA)

704

656

504

395

Structural Engineering (RA)

626

566

-

-

6

Communications & Signal Processing (TA)

EC

723

671

513

389

Microelectronics & VLSI (TA)

EC

730

564

529

421

Micro Electronics & Power Systems

EE

761

704

-

-

System & Control (TA)

EE

753

670

528

-

Microelectronics & VLSI (TA)

EC

-

428

-

-

7

Fluid & Energy System Engineering

ME

713

635

428

428

Mechanics & Design Engineering

Same as above

Integrated Design & Manufacturing Engineering

8

NA

CY

411

-

-

-

MT

473

447

-

-

PH

614

-

-

-

XE

-

361

-

-

ME

-

-

-

319
GATE 2015 Cutoff for IIT Hyderabad
S.No.

Courses

Specialization

GATE Scores










Gen

OBC

SC

ST

1

Biomedical Engineering

-

639

475







2

Biotechnology

-

580

454

-

-

3

Chemical Engineering

-

493

399

281

305

4

Civil Engineering

Structures

702

689

520










GeoTech

596

527

413










EWRE

501

490

411




5

Computer Science Engineering




764

686

505

363

6

Electrical Engineering

CSP

754

716

505

427







M & VLSI

781

742

534

-







PEPS

759

-

560

-

7

Material Sciences




532

328







8

Mechanical Engineering

MAD

784

743

593

-







FES

756

721

587

482







IDM

756

-

562

-
Questions related to GATE
Showing 14562 out of 14562 Questions