MHT CET 2022 Preparation Plan and Tips - The State Common Entrance Test Cell of Maharashtra is going to conduct MHT CET 2022 for PCM and PCB groups. Thousands of candidates register for MHT CET exam, but only a few of them frame a specific preparation plan for MHT CET. The exam authorities will conduct the MHT CET 2022 exam from August 5 to 11.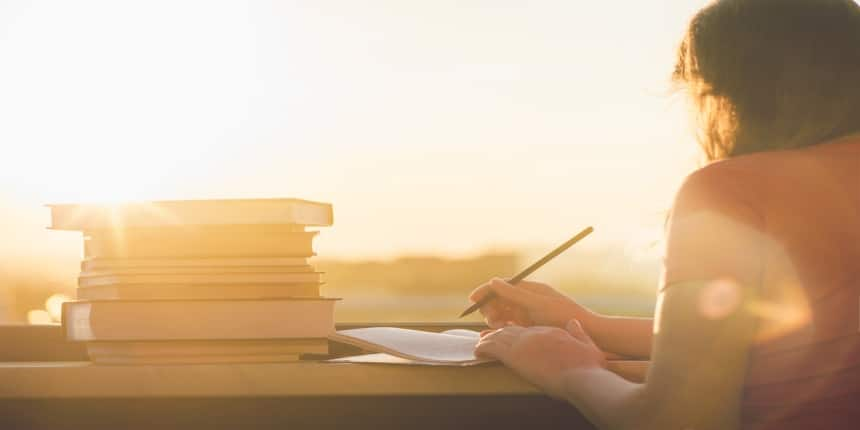 MHT CET 2022 Preparation Plan and Tips - Check How to Crack
There are many things to be taken care of by the aspirants who are going to appear for MHT CET 2022 like preparation of a time table and following it with the help of several study materials. For students who are still confused on how to prepare for MHT CET may check out the complete article below in order to strategize an MHT CET 2022 preparation plan. This will help them towards acing the exam with the help of MHT CET preparation strategy until the authorities conduct the exam.
Division of MHT CET Syllabus 2022
A pile of chores to do will seem unbearable and impossible to accomplish until there takes place a division of labour. The syllabus of MHT CET 2022 is also too expanded if the aspirants give it a glance while they do not have much time to prepare. Thus, the first step towards MHT CET preparation plan 2022 is to divide out the topics of the syllabus and then categorize them into the easier ones and the tough ones according to personal understanding. It should be noted that this task has to be performed individually because the definition of difficult is not uniform.
A Fixed Time Table
Aspirants are aware of how many days are left for them to follow MHT CET preparation strategy. Thus, this is the right time for them to stick with the preparation plan for MHT CET 2022. There has to be a daily target for candidates so that they have something new to learn on a daily basis. Aspirants can divide out a specific number of hours they can devote on a daily basis which should not be less than 4 hours a day. One should take note of the fact that those who utilize this leisure period, will surely get the bonus results for their hard work and dedication.
MHT CET 2023 College Predictor
Know your college admission chances based on exam score by using MHT CET 2023 College Predictor.
Use Now
Important Topics of MHT CET 2022
Most of the time, candidates apply for the exam but have no clue on what topics are important which makes them reach out to the whole syllabus due to which they happen to miss out on the topics that need more focus. For such candidates, knowing the MHT CET 2022 important topics is inevitable and therefore, the subject wise important topics have been mentioned:
Important Topics of Physics
Given below are the MHT CET physics topics that should not be missed out:
Kinetic Theory of Gases and radiation

Atoms, Molecules and Nuclei

Oscillations

Rotational Motion

Electrostatics

Electromagnetic Induction

Magnetic Effects of Current

Semiconductors

Wave Motion
Important Topics of Chemistry
Candidates may check out the topics to be referred for Chemistry:
Chemical Thermodynamics and Energetics

Coordination Compounds

p-Block elements

d-Block and f-Block elements

Alcohol Phenol Ether

Organic Compounds containing Nitrogen

Solid State

Chemical Kinetics

Solutions and Colligative Properties
Important Topics of Mathematics
The crucial topics of MHT CET Mathematics section are as follows:
Integration

Trigonometry

Functions

Calculus

Three Dimensional Geometry

Differentiation

Probability, Limits, Continuity and Differentiability

Vectors
Personal Notes of MHT CET 2022
Most of the students avoid this very important task of preparation plan for MHT CET 2022 with the help of short notes prepared by candidates personally. For the purpose of preparing short notes, candidates are supposed to take note of important pointers like formulae, tables, reactions, derivations, etc. All this stuff should be noted in clear handwriting because these notes shall help them revise the whole syllabus in one go. Also, one should not spare any scope to make these notes separately but focus on these notes while they are still preparing all the topics, because MHT CET preparation shall not end but the time to make notes will not be there.
Conceptual Understanding
While preparing for MHT CET 2022, candidates should make sure that they do not just get through the topics superficially or just cram it all. Understanding the concepts while following the MHT CET preparation plan is a must or otherwise, all the effort will go in vain. Wherever it seems that a particular topic is troublesome or the aspirant is unable to understand it with the help of one source, they should switch to other resources like other authors, friends, videos on the internet, etc. Candidates should take note of this fact that the MHT CET 2022 preparation strategy does not require spending more number of hours with books but to put in smart effort