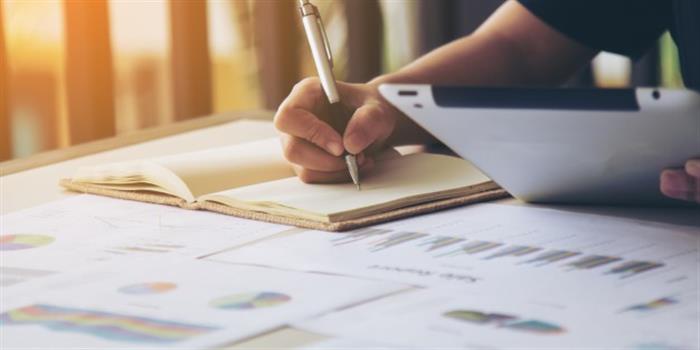 How to Prepare for GATE 2018 in 3 Months – If you have been fiddling around with your GATE 2018 preparation so far, it is high time you put an end to it and instead get firing on all cylinders. It is because there are barely 90 days or so left for the exam, and putting the remaining days to optimium use can be difference between a good and not-so-good score. If you are lacking in enthusiasm, just remember a good score in GATE can pave the way to an M.Tech course in the IITs, NITs, or other popular engineering institute. If you are not keen on higher studies, even then GATE can help, as many PSUs hire engineering graduates based on GATE scores. So, in an effort to help you get the ball rolling, Careers360 brings you some tips on how to prepare for GATE 2018 in 3 months. It surely should make you life easier.
GATE Sample Paper
Download Free Sample Paper for GATE
Download Now
It is a known fact that the GATE syllabus is quite extensive and can appear dauting, but with our guide – how to prepare for GATE in 3 months – you can streamline your preparation and increase overall efficiency.
The application form of GATE 2018 was available from August 31 till October 5, 2017. The entrance exam will be conducted by IIT Guwahati on February 3, 4, 10 and 11, 2018. Candidates will be able to download GATE 2018 admit cards from January 5 till February 11.
How to Prepare for GATE 2018 in 3 Months
GATE Syllabus 2018: The first thing that you must do is check the syllabus of GATE 2018. To ensure effective preparation, segregate the syllabus into smaller units based on parameters like difficulty level. It will make allotment of time for preparing these units much easier, and there will also be a clear methodology. Make a schedule against each unit and ensure that you follow it seriously. It is important that you stick to the schedule as time is of essence.
As per the GATE 2018 exam pattern, General Aptitude carries 15 marks and is compulsory for all GATE 2018 papers and is also scoring. So, candidates must give it the necessary attention. Engineering Mathematics ( Chemistry for XL papers) is another subject that will also contribute to you GATE score. So, you must include them in your study plan as well. 
Have in place a time table: This exercise is for those candidates who adhere to strict schedules. For those candidates who are confident of completing their GATE 2018 syllabus in their own way can study as per their own convenience. The timetable is a means to keep the preparation on schedule and on track. So, if you have a time table, ensure it works to get the desired results.
Prepare Notes: When studying make it a habit to take notes. This way you will be able to note down all important points, and also identify the pain areas. For example, when you are reading a topic and not able to understand something you can note it down. You can consult the point with your friend or consult some other book. And once you understand the problem, you need to note it down as well. This way you will end up build a self-sustained notebook that will be a great asset for quick revison.
Do Revision: It is a process that should start once you have completed a topic. Difficult topics will need frequent revisions. If you are away from home, you can carry your notes so that you don't miss out on study.
Actual Study: It is important that you have good grasp of the subject and concepts. You should be able to relate to the  concepts and deduce the answers – such is the level of understanding and learning involved in GATE preparation. An advice most toppers and experts give to make to short notes for revision while you study. This plays an important role in revision during the last days prior to the exam.
Another key area to focus on is the numerical part. The questions in this section are not really tough but involve meticulous calculations. This can only come through lots of practice. So you should ideally know the formulae to use in addition to speedy calculations down to the required decimal point.
Solve GATE sample papers 2018:  Practise makes a man perfect – so practice until you get the concepts right. Every time a topic is completed, solve some questions related to it to access your preparation. Sample papers of GATE can be of great help in this matter. You should analyse your performance and if needed improve on your weak areas. This is a crucial exercise and needs to be done after each topic is covered. This will help you stay grounded.
It does not matter if you are not able to solve all the problem sets initially, because as days goes by the strike rate will definitely increase.
You must also take GATE 2018 Mock Test, as there are many associated benefits. For one, you will learn how to use the Virtual Calculator. That apart, you will get a look and feel of what the real exam is like, understand time managment, etc.
Keep motivation levels high: This is a very important aspect for any student who wishes to appear for GATE. The syllabus is vast and study is time consuming. It requires a lot of effort, patience, and stamina to cope up with the preparation and be successful. More than anything it requires a single minded dedication to achieve success in GATE.  
Even if the going gets tough, find some solace somewhere; if you have optimistic friends that can be good asset. Some students do well in group studies. So if that suits you, you should study with a group. If solo studies suit you then by all means go solo. You could read topper interviews, topper tips – there are many students who have tasted success in spite of all odds.
Relax and be happy: If you study without rest, you might burnout. So timely breaks and rest is necessary. So, is the need to take pleasures in small things in life. It is important to relax at the appropriate time. After putting in a good day's work, you should ensure that the mind relaxes with any of the leisure activities that are sooting and beneficial like listening to music, meditation, going for walks etc. It is person dependent and therefore something that only you can decide and do.
Tips from Toppers and Experts:
Emphasise on understanding the subject and related concepts. Rote learning is a strict no go.

Solving sample papers, previous year papers is a beneficial exercise. It helps to clarify concepts and build problem solving ability.

Most of the toppers have persevered in spite of all odds – be it preparing for GATE while working or fighting against some other odds. It did not deter them from achieving their goals of success in GATE, and nor should you.

Study, Analyse and revise- follow this religiously and you will be in a better position to tackle the GATE 2016 exam. This exercise helps keep you grounded and allows you to get strong in whatever you have learnt.

Remember there is no short cut to success. Many students start with asking how many marks are needed to qualify; how many are required for a PSU call and so on. A very wrong approach. This kind of thinking is restrictive and doesn't allow you to progress to your full capacity. The sky is the limit and successful people are those who go that extra mile.
Stay tuned to engineering.careers360.com for more news and updates on GATE 2018
Questions related to GATE
Related E-books and Sample Papers