When is the Right Time to Start GATE 2024 Preparation - Graduate Aptitude Test in Engineering or commonly known as GATE 2024 is the national-level postgraduate engineering entrance examination. Students who qualify in the GATE Exam are not only eligible for M.Tech admissions but will also be able to apply for PSU recruitments. Therefore, the competition level is high and around 8 lakh students apply for the entrance examination each year. So how does someone make sure that they stay at the top of their game during the examination? Well, preparation is the key to doing well in GATE. Candidates should be well prepared and should have started out their study session well before the examination. Careers360 debunks the question of when is the right time to start GATE 2024 preparation to help students maintain their study schedule to score well in the exam.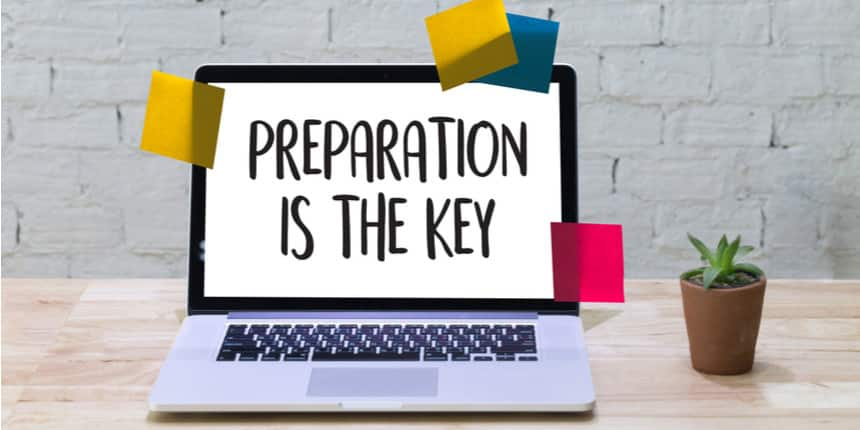 When is the Right Time to Start GATE 2024 Preparation
GATE 2024 Timeline
Let's have a look at the timeline of GATE 2024 to know when the students can start their preparation for the upcoming examinations.

Quick Links:-
GATE 2024 Dates
| | |
| --- | --- |
| Events | Dates |
| Availability of application form | To be notified |
| Final date to submit the application form | To be notified |
| GATE 2024 | To be notified |
When is the right time to start GATE 2024 preparation?
Students are often left questioning when is the right time to start preparing for an entrance examination. In terms of GATE, the students are left struggling with undergraduate exams and other curricular activities, and they struggle to understand when will be the best time to commence their preparation process.
To perform well in the examination, the students should adopt the saying 'Slow and Steady Win The Race'. It is best to start off with the preparation early and move on slowly and steadily. Since the examination will be held in February 2024, the students can go ahead and start their preparation now. By enrolling in online coaching classes and preparing a schedule for GATE 2024 studies, the students can go ahead and start their exam preparation.
Students can start off by learning more about the official GATE 2024 syllabus. Since they need to be well-informed about the topics and units which will be referred to make the question paper, the students need to be familiar with the syllabus. They can also take their time to understand the exam pattern of GATE 2024.
The initial days of preparation can be used by the students to understand the syllabus and create a schedule as per their aptitude and preference. After a few months of light studies, the students can start focusing and giving more time to GATE preparation tentatively from October 2023. New topics can be studied and old ones revised every day to make sure nothing is left out.
Students are advised to focus their last month of preparation on revision. During this time no new topics should be studied and revision should be done. This will allow the students to remember whatever they had studied and remembered it during the entrance examination.
Must Read:-
Are You Ready for GATE 2024?
Top 10 tips to crack GATE 2024
Some Preparation Tips for GATE 2024
A proper time schedule should be created by the students as per their preferences. The topics should be divided for each day and it should be ensured that there is no monotony.

Revision is important. Students should make sure to revise every day in order to not forget whatever they have studied so far.

Small notes and flashcards should be kept ready by the students so that they can revise anytime anywhere.

Mock tests of GATE should be attempted to know the status of their progress. Sample papers can also be solved.