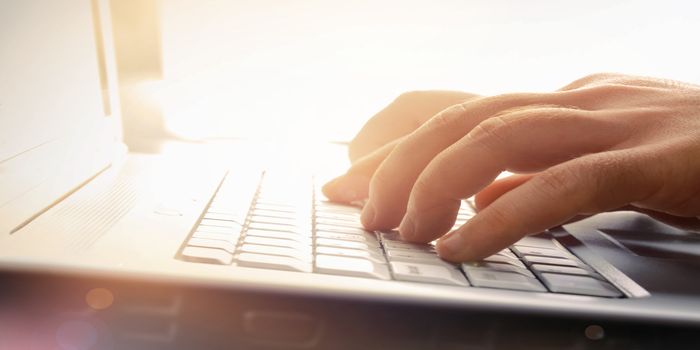 How to fill GATE 2019 Application Form? A common question that is asked by many GATE aspirants. The application form for the Graduate Aptitude Test in Engineering (GATE) 2019 is now available from August 31, 2018 onwards by IIT Madras which is the organizing institute for the exam. The application process of GATE 2019 is completely online and is available through the GATE Online Application Processing System (GOAPS).
In addition to registering for GATE, candidates will have to upload the supporting documents along with their recent photograph and signature. Careers360 brings the detailed step by step procedure on how to fill GATE 2019 application form below in this article. Aspirants can refer to the given steps to know how to fill GATE application form 2019 properly without committing common mistakes that are generally made by many applicants. Also, check the details of the documents to be uploaded along with the GATE 2019 application form with detailed specifications as announced by IIT Madras.
Latest- To download the GATE 2019 admit card Click Here
GATE Sample Paper
Download Free Sample Paper for GATE
Download Now
Important Dates pertaining to the GATE Application Form 2019
| | | |
| --- | --- | --- |
| S.No | Details of Event | Date |
| 1 | Start Date of Application Form | August 31, 2018 |
| 2 | Last Date for Application Form | September 21, 2018 |
| 3 | Last Date to apply with Late Fee | October 1, 2018 |
What should you keep ready before you fill the GATE Application Form 2019?
 Indian Candidates must keep the following ready before they fill the application form of GATE 2019.
Personal information (Name - the name should match those of the college records, date of birth, your personal mobile number, email ID parent's name, parent's mobile number, etc.)

Postal Address for Communication (including PIN code)

Eligibility degree details like name of degree, year of passing, branch/specialization

College address, PIN code of college

GATE paper, choice of GATE examination cities

Scanned image of your photograph

Scanned image of your signature

Scanned copy of Eligibility Document/Certificate in PDF format. 

Scanned copy of Degree Certificate or Provisional Certificate in case of candidates who have completed their graduation. In case they have not been issued the degree or provisional certificate, they can upload the  final year mark sheet (of any one semester) 

Scanned copy of Category Certificate (if applicable) in pdf format

Scanned copy of PwD Certificate (if applicable) in pdf format

Scanned copy of Dyslexic Certificate (if applicable) in pdf format

Details of ID Proof: Only Passport/PAN Card/Voter ID/Aadhaar UID/Driving License/College ID/Employee ID card

Bank details for application fees.
Specifications for Photograph and Signature:
 Photograph:
You must scan a colour passport size photo with a white or a light colour background taken after August 1, 2018 in a professional studio. Any other photo taken by other means may result in rejection

Size of the photograph must be 3.5 cm (Width) x 4.5 cm (Height).

File format should be in JPEG only on a standard 3.5 cm x 4.5 cm (Width x Height) print.

The maximum dimensions can be 480 x 640 pixels (0.3 Mega pixel) while the minimum can be 240 x 320 pixels.

You should ensure that at least 50% of the area of the photograph is covered by your face with a full-face view looking into the camera directly.

Ensure that the face is not hidden by the hair of the head, any cloth or any shadow. Forehead, eyes, nose and chin should be clearly visible.

Candidates wearing spectacles can remove the spectacles and take the photograph to avoid any red glares. Dark or tinted glasses are not allowed.
Signature Specifications:
Draw a rectangular box of size 2 cm (Height) x 7 cm  (Width) on an A4 white paper.

Sign with black or dark blue ink pen within this box.

Mind that the signature is not in CAPITAL letters or any other ink colour.

Scan the rectangular box (with your signature inside) by using a professional scanner. Crop it to the border of the box.

Only JPEG image format will be accepted.

The maximum image size for the signature can be 160x560 in pixels while the minimum image size for the signature should be 80x280 in pixels.
Documents to be uploaded by International Candidates
Personal information (name, date of birth, personal mobile number, parents' name, parents' mobile number, etc.).
Address for Communication (including PIN code)
Details of the Eligibility degree
College name and address with PIN code
GATE paper (subject) appearing for with Code
Scanned copy of photograph as per given guidelines above
Scanned copy of signature as per given guidelines above
Scanned copy of the Eligibility Certificate in pdf format (Degree Certificate or Provisional Certificate)
In case of students studying in their final year, Certificate from the Head of the Department/ Institute as per given format.

Details of the valid Photo ID - valid Passport/Government issued ID/College ID/Employee ID
Details for Net-banking/debit card/credit card for fee payment
How to fill GATE 2019 Application Form?
 You can check the step by step procedure to fill the GATE online application form 2019 below:
 Step 1 - Registration: The link to register for GATE 2019 has been activated on August 31, 2018.
Register for GATE 2019 by entering the following details-
First Name

Middle Name

Last Name

Name of the Candidate
After confirming your name, the following details have to be added:
Email Address

Confirm Email Address

Country of Residence

Mobile Number

Password

Confirm Password

Captcha
Click on submit. On successful registration, an e-mail containing your GOAPS Enrollment ID will be sent to your registered email ID and through an SMS also. This Enrollment ID will be the reference ID for all future communication. In addition, an OTP will also be sent for verification of the mobile number

 Step 2 - Login after registration
Enter the Enrolment ID of Registered Email ID as well as the password to log in and proceed to fill the GATE 2019 application form. 
To proceed to fill the application form of GATE 2019, you should accept the declaration
 Step 3 - Filling the details in the GATE application form 2019:
You will have to fill in the details as per each section as demonstrated in each window below.
 GATE 2019 Exam Details
The details to be filled in this section are as follows:
GATE 2019 paper, you wish to appear for

Choice of Examination country.

Next, choose three exam cities. The GATE 2019 Exam Centres for the first two choices must be in the same zone while the third choice can be from any GATE 2019 zone.
 Applicant's Personal Details
The details mentioned in the window above have to be filled in. Ensure that the details match those in the degree certificate as that is the basis of cross-checking the details. Any small discrepancy can lead to rejection of your application form of GATE 2019. Cross check each detail carefully before moving to the next section.


 The following details will be automatically filled by the system on the basis of your registration details:
Enrolment ID

Name of candidate

Email ID

Mobile No
The other details to be filled are:
Date of Birth

Gender

Name of Parent/Guardian

Mobile No of Parent/Guardian

Nationality

Category

Person with disability

Country of Permanent Residence

State/Union Territory of Permanent Residence

ID Proof

ID Proof Number

Name of Parent/Guardian

Country of Residence of Parent/Guardian

Mobile Number of Parent/Guardian
Correspondence Address: In this section of the GATE application form 2019, the following details are asked:
Address line 1

Address line 2 (Optional)

Address line 3 (Optional)

Correspondence Address City/Town

PIN Code

Country

State/Union Territory
 Qualifying Degree Details: All details pertaining to the academic qualifications and degree has to be entered.

Institute Registration/Roll No

Qualifying Degree: Choose qualifying degree or the degree pursuing.

Discipline of Qualifying Degree: Choose "Other" if the qualifying degree was done outside India.

Have you graduated in the above degree?

Year of qualifying degree

State/Union Territory

City/Town

College/University Name: Use abbreviation for College/University name if the length exceeds 30 characters (For example, IIT Roorkee)

PIN Code: Enter PIN code of college. Please enter 999999 if it is not in India
 Upload Documents:
The scanned photograph, signature as well as the documents asked will have to be uploaded at this stage. After successfully uploading, it is advisable to save and view the GATE 2019 application form before submitting it. This will enable you to edit or correct any detail which will not be possible if you submit the details and proceed to the payment.
The last question that is asked each year is "Where did you first come to know about GATE 2019?" This question is merely for statistical purposes.
After verifying all details, click on the "Submit & Proceed to Payment" button.
The GATE 2019 application form fee for different categories is as follows:
Payment of Application Fees of GATE 2019:
| | |
| --- | --- |
| Candidate Category | Application Fee  |
| Male (General/OBC) and Other | 1500 INR |
| SC/ST/Pwd and Women (All Categories) | 750 INR |
| International Students appearing from Addis Ababa, Colombo, Dhaka and Kathmandu | US Dollars 50 |
| International Students appearing from Dubai and Singapore centres | US Dollars 100 |
Payment Mode: Online only through Net Banking or Debit/Credit Cards. Additional bank charges may be applicable.
Printing the GATE 2019 application form and checking Application Status:
On successful payment, you will be able to directly print their GATE application form 2019. However, you must keep checking for your application status as the application will be scrutinised and checked by the respective zonal IITs. In case of any discrepancies, you will be sent an SMS and Email to intimate you about the same and its rectification. You can always log in to GOAPS to print your application form.
Questions related to GATE
Related E-books and Sample Papers