GATE Cutoff for IIT Roorkee
GATE Cutoff for IIT Roorkee - Indian Institute of Technology, Roorkee will release the GATE cutoff for M.Tech admission after the admission process. IIT Roorkee GATE cutoff is the last rank/score up to which admission is offered by the institute. The GATE cutoff varies for every course and is also different for different category students. Students can find here the GATE cutoff for IIT Roorkee to help understand the previous year admission criteria. The IIT Roorkee GATE cutoff will be prepared by the admissions committee of the institute. The GATE cutoff for IIT Roorkee will be prepared by considering all the factors which include difficulty level of exam, the number of students appeared in the exam, previous year cutoff trends and category of students. IIT Roorkee offers M.Tech course in various disciplines. Admission in the institute is only for GATE qualified candidates, however, IIT graduates with CGPA of 8.0 or above are exempted from appearing in GATE exam. The GATE 2020 has been conducted by IIT Roorkee for 25 subjects including the newly added Biomedical Engineering. All the information regarding GATE cutoff for IIT Roorkee and admission process at the institute is provided below.
Latest: Know GATE 2020 paper analysis. Also check GATE 2020 answer key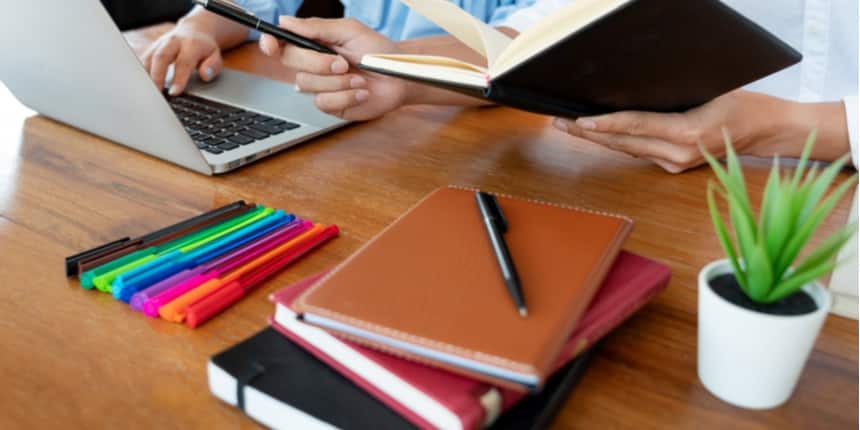 M.Tech Admission Criteria for GATE
IIT Roorkee offers M.Tech admission on the basis of eligibility criteria mentioned below
| | | | | |
| --- | --- | --- | --- | --- |
| Programme & Admission type | Qualifying Degree | Minimum performance in the qualifying degree for General/ OBC (Non-Creamy Layer) students | Minimum performance in the qualifying degree for SC/ ST students | National level examination Requirements |
| M. Tech | B.E./B. Tech./ M.Sc. or equivalent | 60% marks or 6.00 CGPA on a 10- point scale | 55% marks or 5.5 CGPA on a 10- point scale | Valid GATE Score |
*Students who have graduated from an IIT with CGPA of 8.0 or above are exempted from having GATE score.
Factors which determine GATE Cutoff :
Students who are aspiring for admission in IIT Roorkee must meet the GATE cutoff as decided by the institute. The cutoff is dependent on certain factors which is mentioned below
The primary factor behind GATE cutoff is the difficulty level of exam

The other important factors being the number of students appeared and previous year cutoff trends

The category and reservations policies also help formulate the GATE cutoff
M.Tech Admission Process through GATE 2020
Students who have qualified GATE can take admission in any institute which offers admission on the basis of GATE score, subject to meeting the eligibility criteria of the institutes. The detailed procedure for M.Tech admission through GATE is described below
Students who want to take admission in IITs have to apply to the respective institute and then register for Common Offer Acceptance Portal (COAP). Admission status by the IITs is listed in COAP portal.

Students seeking admission in NITs and CFTIs need to first apply for the desired institute and then register for Centralised Counselling for M.Tech/ M.Arch/ M.Des (CCMT). The admission institutes by NITs and CFTIs is listed in CCMT portal.

Students need to check and confirm their seat allotment through CCMT/ COAP in online mode.

Several rounds of seat allotments are done by both CCMT/ COAP, so students are advised to fill maximum choices available to them at the time of choice filling.
IIT Roorkee GATE Cutoff 2020
The GATE cutoff for 2020 will be released by the institute soon after the admission process is complete. Students can now check previous year GATE cutoff
GATE 2017 Cutoff
For Main Disciplines
| | | | | | |
| --- | --- | --- | --- | --- | --- |
| Specialisation | Gen | OBC | SC | ST | PD |
| Architecture & Planning | 47.58 | 44.06 | 32.05 | 32.55 | 50.74 |
| AHEC | 27.49 | 28.94 | 19.2 | 26.49 | 26.81 |
| Chemical Engineering | 40.96 | 42.97 | 31.71 | 31.37 | 35.61 |
| Civil Engineering | 55.11 | 49.75 | 37.06 | 36.94 | 37.79 |
| Earthquake Engineering | 27.49 | 27.49 | 19.86 | 20.8 | 26.81 |
| Electrical Engineering | 54.56 | 49.51 | 36.79 | 37.99 | - |
| Electronics & Comm. Engineering | 53.54 | 48.59 | 35.95 | 36.75 | 37.5 |
| Computer Science & Engineering | 56.34 | 51.4 | 38.1 | 38.94 | 37.81 |
| Hydrology | 48.76 | 43.92 | 32.68 | 32.83 | 35.32 |
| Mechanical & Industrial Engineering | 72.47 | 65.27 | 48.72 | 48.82 | 54.14 |
| Metallurgical & Materials Engineering | 46.59 | 42.77 | 31.27 | _ | _ |
| Paper Technology | 40.96 | 43.68 | 31.71 | 31.37 | - |
| WRD & M | 57.93 | 52.34 | 38.84 | 38.86 | 39.24 |
| Chemistry | 34.4 | 35.36 | 39.48 | 38.41 | - |
| Physics | 36.43 | 33.5 | 31.75 | 33.54 | - |
| Nanotechnology | 28.99 | 28.33 | 20.46 | 23.08 | 29.91 |
| Disaster Mitigation & Management | 27.49 | 27.49 | 19.78 | 20.27 | 20.28 |
| Transportation Systems | 50.49 | 45.56 | 34.26 | 34.61 | 35.32 |
| Biotechnology | 46.88 | 42.97 | 31.71 | 38.41 | |
For Allied Disciplines
| | | | | | |
| --- | --- | --- | --- | --- | --- |
| Specialisation | GEN | OBC | SC | ST | PD |
| Architecture & Planning | 64.91 | 59.48 | 46.27 | - | - |
| AHEC | 30.27 | 29.99 | 2294 | 22.63 | 23.29 |
| Chemical Engineering | 31.86 | 36.38 | 36.14 | | |
| Civil Engineering | 54.47 | 49.92 | 36.8 | 37.45 | - |
| Earthquake Engineering | - | - | - | - | - |
| Electrical Engineering | 71.38 | 64.34 | 47.95 | 53.5 | - |
| Electronics & Comm. Engg. | - | - | - | - | - |
| Computer Science & Engg. | - | - | - | - | - |
| Hydrology | 36.44 | 40.88 | 31.75 | - | 32.82 |
| Mechanical & Industrial Engg | - | - | - | - | - |
| Metallurgical & Materials Engg | 65.19 | 58.81 | 43.69 | 45.01 | 47.3 |
| Paper Technology | 34 | 35.09 | 27.84 | 25.76 | - |
| WRD & M | - | - | - | - | - |
| Chemistry | - | - | - | - | - |
| Physics | 50.87 | 45.8 | 34.62 | 37.52 | 38.52 |
| Nanotechnology | 35.36 | 35.36 | 31.75 | 34.58 | 53.27 |
| Disaster Mitigation & Management | - | - | - | - | - |
| Transportation Systems | 63.61 | 57.36 | 43.17 | 43.61 | 60.46 |
| Biotechnology | 54.37 | 49.29 | _ | 47.26 | 53.27 |
GATE 2016 Cutoff
For Main Disciplines
| | | | | | |
| --- | --- | --- | --- | --- | --- |
| Specialisation | GEN | OBC | SC | ST | PD |
| Architecture & Planning | 56.39 | 51.1 | 37.89 | 38.84 | 43.61 |
| AHE | 28.61 | 27.92 | 19.95 | 0 | 0 |
| | 40.16 | 36.54 | 27.31 | 29.72 | 30.52 |
| | 43.64 | 39.54 | 29.46 | 29.83 | 30.22 |
| Earthquake Engineering | 28.61 | 27.48 | 19.49 | 19.2 | 21.68 |
| | 58 | 52.23 | 39.02 | 40.26 | 0 |
| Electronics & Comm. Engg. | 28.99 | 26.21 | 19.59 | 23.1 | 20.46 |
| | 57.23 | 51.62 | 38.51 | 39.3 | 422 |
| Hydrology | 28.61 | 27.86 | 19.49 | 19.58 | 20.44 |
| Mechanical & Industrial Engg | 65.13 | 58.86 | 43.83 | 43.83 | 44.71 |
| Metallurgical & Materials Engg | 57 08 | 52.05 | 38.36 | 41.1 | 45.21 |
| Paper Technology | 40.16 | 36.54 | 30.12 | 29.72 | 36.95 |
| WRD & M | 58.97 | 53.19 | 39.54 | 40.44 | 55.53 |
| | 38.09 | 36.14 | 26.51 | 29.72 | 36.14 |
| | 43.13 | 41.77 | 31.23 | 0 | 52.75 |
| | 34.64 | 31.57 | 23.35 | 0 | 30.76 |
| Disaster Mitigation & Management | 28.61 | 27 92 | 20.27 | 21.45 | 21.68 |
| Transportation Systems | 28.61 | 28.68 | 19.49 | 0 | 21.83 |
| | 36.23 | 38.86 | 2651 | 30.58 | 32.13 |
For Allied Disciplines
| | | | | | |
| --- | --- | --- | --- | --- | --- |
| Specialisation | GEN | OBC | SC | ST | PD |
| Architecture & Planning | 59.49 | 53.59 | 40.56 | 0 | 0 |
| AHEC | 28.6 | 26 | 19.31 | 22.17 | 19.31 |
| Chemical Engineering | 30.49 | 37.12 | - | - | - |
| Civil Engineering | 29.11 | 26.62 | 21.31 | 25.17 | 29.11 |
| Earthquake Engineering | - | - | - | - | - |
| Electrical Engineering | 59.78 | 53.94 | 40.16 | 41.34 | 40.16 |
| Electronics & Comm. Engg. | - | - | - | - | - |
| Computer Science & Engg. | - | - | - | - | - |
| Hydrology | 31.57 | 30.32 | 21.36 | 0 | 37.89 |
| Mechanical & Industrial Engg | - | - | - | - | - |
| Metallurgical & Materials Engg | 31.43 | 28.32 | 21.14 | 2225 | 25.17 |
| Paper Technology | 32.17 | 30.65 | 26.15 | 25.64 | 34.2 |
| WRD & M | - | - | - | - | - |
| Chemistry | - | - | - | - | - |
| Physics | 28.99 | 26.21 | 19.69 | 0 | 29.11 |
| Nanotechnology | 36.23 | 38.86 | 29.02 | 37.31 | 34.2 |
| Disaster Mitigation & Management | - | - | - | - | - |
| Transportation Systems | 28.99 | 27.03 | 19.69 | 22.17 | 26.21 |
GATE 2015 Cutoff
For Main Discipline
| | | | | | |
| --- | --- | --- | --- | --- | --- |
| Specialisation | Gen | OBC | SC | ST | PD |
| Architecture & Planning | 61.57 | 56.18 | 42.15 | 42.56 | 45.46 |
| AHEC | 27.49 | 25.74 | 20.41 | 18.99 | 21.68 |
| Chemical Engineering | 42.13 | 38.07 | 28.43 | 28.43 | 28.43 |
| Civil Engineering | 27.49 | 25.42 | 18.63 | 18.78 | 20.02 |
| Earthquake Engineering | 27.5 | 25.42 | 18.63 | 18.99 | 20.53 |
| Electrical Engineering | 57.06 | 51.42 | 38.47 | 24.54 | 39.36 |
| | 29.33 | 27.75 | 20.47 | 19.89 | 23.71 |
| Computer Science & Engg. | 61.58 | 55.63 | 41.37 | 41.75 | 46.49 |
| Hydrology | 28.92 | 26.24 | 20.44 | 20.06 | 20.53 |
| | 70.88 | 63.84 | 47.63 | 47.78 | 47.78 |
| | 54.93 | 56.9 | 42.75 | 44.52 | 57.6 |
| Paper Technology | 42.13 | 38.07 | 28.51 | 29.95 | 31.98 |
| WRD & M | 54.83 | 49.45 | 37.27 | 37.11 | 39.81 |
| Chemistry | 42.32 | 42.16 | 29.95 | 31.48 | 31.98 |
| Physics | 38.86 | 36.02 | 27.48 | - | - |
| | 52.76 | 47.62 | 35.53 | 39.09 | 41.68 |
| Disaster Mitigation & Management | 27.5 | 25.42 | 19.44 | 19.44 | 20.53 |
| Transportation Systems | 46.97 | 42.76 | 31.62 | 34.53 | 47.79 |
For Allied Discipline
| | | | | | |
| --- | --- | --- | --- | --- | --- |
| Specialisation | Gen | OBC | SC | ST | PD |
| Architecture & Planning | 47.07 | 42.76 | 31.62 | - | 58.97 |
| AHEC | 29.81 | 30.18 | 22.22 | 24.04 | 22.74 |
| Chemical Engineering | 27.5 | 27.5 | 20.41 | - | -22.1 |
| Civil Engineering | 30.18 | 30.18 | 20.45 | 23.1 | 23.82 |
| Earthquake Engineering | - | - | - | - | - |
| Electrical Engineering | 64.95 | 58.56 | 43.67 | 45.33 | 44.08 |
| | - | - | - | - | - |
| Computer Science & Engg. | - | - | - | - | - |
| Hydrology | 33.12 | 41.34 | 41.34 | 41.34 | 41.34 |
| | - | - | - | - | |
| | 33.12 | 30.8 | 22.22 | 22.68 | 26.41 |
| Paper Technology | 33.64 | 30.46 | 24.72 | 24.04 | - |
| WRD & M | - | - | - | - | - |
| Chemistry | | | | | |
| Physics | 29.81 | 27.75 | 20.47 | 23.1 | 24.89 |
| | 36.23 | 33.95 | 27.48 | 27.52 | - |
| Disaster Mitigation & Management | - | - | - | - | - |
| Transportation Systems | 30.18 | 27.75 | 20.45 | 23.1 | |
Questions related to GATE
Showing 14565 out of 14565 Questions