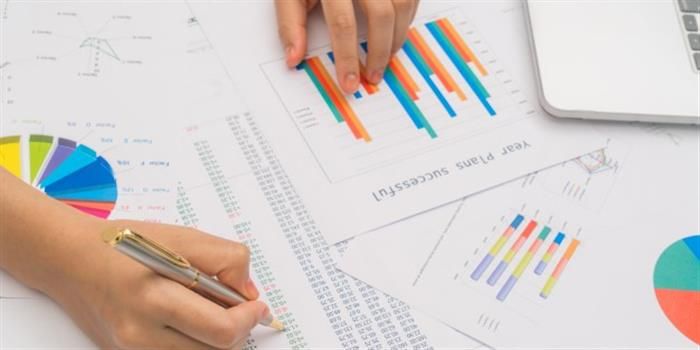 GATE Cutoff for IIT Dhanbad - The minimum score that candidates seeking admission to M.Tech courses at the institute have to secure to be eligible for admission is the cutoff of GATE for IIT Dhanbad. The admission authority takes into consideration a number of factors like number of candidates appearing in the GATE exam, number of applications for admission and sanctioned seats to arrive at the GATE cutoff for IIT Dhanbad. Candidates who meet the IIT Dhanbad GATE cutoff will have to, however, appear in further admission rounds, including counselling, before they are allotted a seat. It is because the GATE cutoff for IIT Dhanbad will only be used for screening candidates. Also, the cutoff is category-specific and course-specific. So, a candidate might miss the cutoff of one course, but yet make the cutoff of another course. Candidates seeking admission to M.Tech programmes at IIT Dhanbad can use the cutoff as a benchmark when making their GATE preparations. Go through the rest of the article to know the finer details of GATE cutoff for IIT Dhanbad.
GATE Sample Paper
Download Free Sample Paper for GATE
Download Now
A national level exam, GATE is conducted for postgraduate admission to IITs, NITs and other institutes. GATE score is even used by many PSUs for recruitment. GATE 2019 will be conducted by IIT Madras in online mode on February 2, 3, 9 and 10. The result of GATE 2019 will be released on March 16.
How is GATE 2019 cutoff for IIT Dhanbad determined?
To determine the GATE cutoff 2019, the admission authorities takes into account a number of factors, the important ones being listed below:
The number of candidates appearing in GATE 2019

The level of difficulty of questions asked in the entrance exam

Candidates seeking admission to a particular M.Tech programme at IIT Dhanbad

The number of seats available in that programme

The cutoff trends of previous years
M.Tech Admission Procedure through GATE
The admission to M.Tech programmes will be a two-step procedure for GATE candidates. They will have to apply to individual IITs through their respective portals and also register to Common Offer Acceptance Portal (COAP) to accept admission offers. In case, a candidate applies in IITs and not in COAP, then his or her admission will not be considered. It is necessary for candidates to apply at both places to avail offers for admission.
What does Common Offer Acceptance Portal (COAP) means?
COAP is a common platform for participating IITs to upload admission offers in a common-time window. These offers will be based on the applications submitted by candidates to IITs and GATE scores. It is important to note that candidates can access these offers made by IITs only after registering on COAP platform.
Previous Year's GATE Cutoff for IIT Dhanbad
The GATE cutoff for the 2018 session will be updated here when available. Candidates can check the previous year's IIT Dhanbad cutoff for various M.Tech disciplines to get an idea what kind of score they will need to be in contention for a seat. The cutoff will also give the candidate insights into details like which are the most in-demand courses and which are on the low priority for candidates.
IIT Dhanbad GATE Cutoff 2017
| | | | | |
| --- | --- | --- | --- | --- |
| M.Tech Programme | GEN | OBC | SC | ST |
| Chemical Engineering (CHE) | 423 | 384 | 250 | 250 |
| Computer Science and Engineering (CSE) | 571 | 523 | 373 | 271 |
| Computer Science and Engg. (Spl. in Info. Security) (CSE (IS)) | 498 | 352 | 301 | - |
| Electronics & Communication Engineering (ECE) | 471 | 383 | 295 | 263 |
| Engineering Geology (EGL) | 427 | 491 |   | 272 |
| Earthquake Disaster, Hazards and Mitigation (EHM) | 434 | 354 | 343 | - |
| Power Electronics and Electrical Drives (PED) | 602 | 485 | 322 | - |
| Power System Engineering (PSE) | 559 | 484 | 371 | 333 |
| Environmental Science & Engineering (ESE) | 518 | 464 | 164 | 175 |
| Fuel Engineering (FLE) | 337 | 320 | 319 | - |
| Geomatics (GEM) | 427 | 348 | - | - |
| Industrial Engineering and Management (IEM) | 651 | 560 | 366 | 249 |
| Mech. Engg. (Spl. in Design Engg.) (MCD) | 637 | 609 | 419 | 416 |
| Mech. Engg. (Spl. in Maintenance Engg. & Tribology) (MCM) | 582 | 487 | 320 | 328 |
| Mech. Engg. (Spl. in Manufacturing Engg.) (MCF) | 596 | 566 | 288 | 327 |
| Mech. Engg. (Spl. in Thermal Engineering) (MCT) | 613 | 597 | 363 | 394 |
| Mineral Exploration (MEX) | 307 | - | 227 | - |
| Mining Engineering (MIN) | 507 | 406 | 299 | - |
| Mineral Engineering (MLE) | 312 | - | - | - |
| Mining Machinery Engineering (MME) | 505 | 445 | 388 | - |
| Opencast Mining (OPM ) | 305 | - | 181 | - |
| Petroleum Engineering (PET) | 384 | 354 | - | - |
| Petroleum Exploration (PEX) | 367 | 321 | - | - |
| Tunnelling & Underground Space Technology (TUT) | 447 | 353 | 276 | - |
| Mine Electrical Engineering (MEL) | 485 | 390 | 250 | - |
| RF & Microwave Engineering (RFM) | 359 | 438 | 319 | - |
| Structural Engineering (STE) | 637 | 599 | 378 | 254 |
To Check GATE cutoff for other IITs – Click here
Questions related to GATE
Related E-books and Sample Papers