COMEDK UGET Participating Institutes 2022 - Check here
COMEDK UGET Participating Institutes 2022 - The Consortium of Medical, Engineering, and Dental Colleges of Karnataka (COMEDK) releases the list of COMEDK UGET 2022 participating institutes on the official website - comedk.org. The COMEDK participating institutes are the institutions that offers admission on the basis of the Karnataka Under Graduate Entrance Test 2022. Moreover, the exam of COMEDK UGET 2022 will be conducted on June 19, 2022.
Latest Updates for COMEDK UGET
Stay up-to date with COMEDK UGET News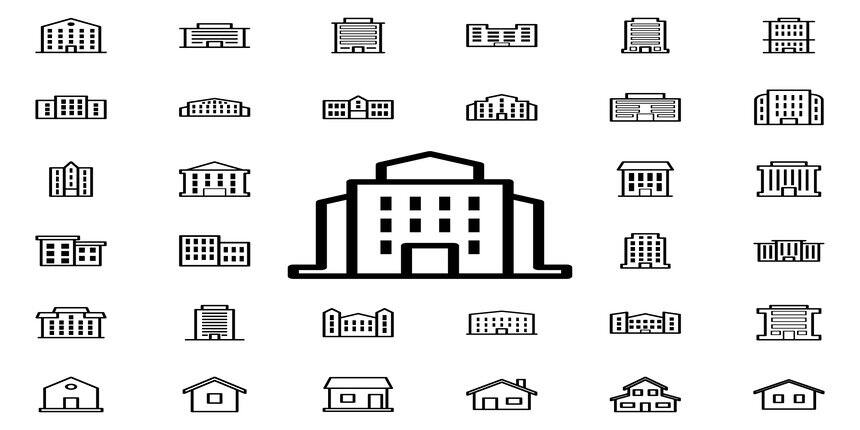 Aspirants preparing for the exam must know the participating institutes of COMEDK UGET 2022 to select the college of their choice among the available options. Students are provided here the complete list of COMEDK UGET participating institutes to know all the colleges in which they can take admission. COMEDK UGET is conducted to offer admission in B.Tech courses in all the participating institutions. COMEDK UGET 2022 exam date has been announced on the official website. Read more to know about the COMEDK UGET participating institutes 2022.
Also Check:
COMEDK UGET Participating Institutes
| | | |
| --- | --- | --- |
| College Code | Name of Colleges | Location |
| E001 | | Bangalore |
| E002 | | Bangalore |
| E003 | | Bangalore |
| E004 | | CHIKMAGALUR |
| E005 | | Bangalore |
| E006 | | Moodbidri |
| E007 | | Bangalore |
| E010 | | GULBARGA |
| E011 | | Bengaluru |
| E012 | | Bangalore |
| E015 | | Bangalore |
| E016 | | HUBBALLI |
| E017 | | Bellary |
| E018 | | Bangalore |
| E019 | | Bangalore |
| E020 | | Bangalore |
| E021 | | DAVANGERE |
| E023 | | Bidar |
| E024 | | BAGALKOT |
| E026 | BLDEA's V.P.Dr.P.G.Halakatti College of Engineering & Technology | BIJAPUR |
| E027 | | Bangalore |
| E028 | BMS Institute of Technology | Bangalore |
| E029 | | Bangalore |
| E030 | | Bangalore |
| E031 | | Bangalore |
| E032 | | Bangalore |
| E033 | | Bangalore |
| E035 | | TUMKUR |
| E036 | Christ University Faculty of Engineering | Bangalore |
| E037 | | Bangalore |
| E038 | | South Kodagu |
| E039 | | Bangalore |
| E040 | | Bangalore |
| E041 | | Bangalore |
| E042 | | Bangalore |
| E043 | | Mangalore |
| E045 | | K.G.F. |
| E046 | | Bangalore |
| E048 | | Bangalore |
| E049 | Ekalavya Institute of Technology | UMMATHUR |
| E050 | Global Academy of Technology | Bangalore |
| E051 | GM Institute of Technology | DAVANGERE |
| E052 | Godutai Engineering College for Women | GULBARGA |
| E053 | Gopalan College of Engineering And Management | Bangalore |
| E055 | GSSS Institute of Engineering and Technology for Women | MYSORE |
| E056 | H.K.E.Society's P.D.A. College of Engineering | GULBARGA |
| E057 | HKE Society's S L N College of Engineering | RAICHUR |
| E059 | J N N College of Engineering | SHIMOGA |
| E060 | | Bangalore |
| E061 | J.S.S. Mahavidyapeetha JSS Science & Technology University | MYSORE |
| E062 | Jain College of Engineering | BELGAUM |
| E063 | | Ramanagar |
| E065 | | Belgaum |
| E067 | K.S School of Engineering And Management | Bangalore |
| E068 | K S Institute of Technology | Bangalore |
| E070 | Kalpataru Institute of Technology | TIPTUR |
| E072 | KLE Society's K.L.E. Institute of Technology | HUBLI |
| E073 | | BELGAUM |
| E074 | | Haliyal |
| E075 | KNS Institute of Technology | Bangalore |
| E076 | | Bangalore |
| E077 | M.S. Ramaiah Institute of Technology | Bangalore |
| E078 | Maharaja Institute of Technology | MYSORE |
| E079 | Malnad College of Engineering | HASSAN |
| E080 | Mangalore Institute of Technology & Engineering | Moodbidri Mangalore |
| E084 | | Bangalore |
| E085 | NIE Institute of Technology | MYSORE |
| E086 | | Bangalore |
| E087 | | Nitte |
| E089 | | MANDYA |
| E090 | PES Institute of Technology & Management | Shivamogga |
| E092 | PNS Institute of Technology | Bangalore |
| E094 | Proudhadevaraya Institute of Technology | HOSPET |
| E095 | | Bangalore |
| E096 | R.L.Jalappa Institute of Technology | Doddaballapur |
| E097 | R.R.Institute of Technology | Bangalore |
| E098 | R.T.E.Society's Rural Engineering College | Hulkoti |
| E099 | | Bangalore |
| E100 | | HASSAN |
| E101 | Rajiv Gandhi Institute of Technology | Bangalore |
| E102 | Rao Bahadur Y.Mahabaleswarappa Engineering College | Bellary |
| E104 | | Bangalore |
| E107 | SJB Institute of Technology | Bangalore |
| E108 | S J C Institute of Technology | CHIKBALLAPUR |
| E109 | | Bangalore |
| E110 | S. G. Balekundri Institute of Technology | BELGAUM |
| E111 | S.J.P.N Trust's Hirasugar Institute of Technology | Nidasoshi |
| E112 | | Mangalore |
| E113 | Sai Vidya Institute of Technology | Bangalore |
| E114 | | Bangalore |
| E116 | Sapthagiri College of Engineering | Bangalore |
| E117 | | DHARWAD |
| E118 | SDM Institute of Technology | Ujire |
| E121 | Sri Sairam College of Engineering | Bangalore |
| E122 | Shree Devi Institute of Technology | Mangalore |
| E123 | Shri Madhwa Vadiraja Institute of Technology & Management | Udupi |
| E124 | Shridevi Institute of Engineering & Technology | TUMKUR |
| E125 | | TUMKUR |
| E126 | | Bangalore |
| E127 | | CHITRADURGA |
| E128 | Smt.Kamala and Sri Venkappa M.Agadi College of Engineering &Technology | Laxmeshwar Gadag |
| E136 | Sri Taralabalu Jagadguru Institute of Technology | Ranebennur |
| E137 | Sri Venkateswara College of Engineering | Bangalore |
| E138 | Srinivas Institute of Technology | Mangalore |
| E139 | Srinivas School of Engineering | Mangalore |
| E140 | | Mangalore |
| E141 | T. John Institute of Technology | Bangalore |
| E142 | | MYSORE |
| E143 | Tontadarya College of Engineering | GADAG |
| E144 | Veerappa Nisty Engineering College | Yadgir |
| E145 | Vemana Institute of Technology | Bangalore |
| E146 | Vidya Vikas Institute of Engineering & Technology | MYSORE |
| E147 | | MYSORE |
| E148 | Vijaya Vittala Institute of Technology | Bangalore |
| E149 | Vivekananda Institute of Technology | Bangalore |
| E151 | Yellamma Dasappa Institute of Technology | Bangalore |
| E152 | ATME College of Engineering | MYSORE |
| E153 | Achutha Institute of Technology | Chikkaballapur |
| E156 | Jyothy Institute of Technology | Bangalore |
| E161 | Cambridge Institute of Technology - North Campus | Bengaluru |
| E163 | SJB School of Architecture & Planning | Bangalore |
| E164 | Reva University | Bangalore |
| E165 | Alliance College of Engineering & Design. Alliance University | Bangalore |
| E166 | Impact School Of Architecture | Bangalore |
| E168 | Mysore School of Architecture | MYSORE |
| E169 | R R School of Architecture | Bangalore |
| E171 | GITAM University | Bangalore |
| E173 | | Bangalore |
| E174 | Aditya Academy of Architecture and Design | Bangalore |
| E175 | Gopalan School of Architecture and Planning | Bangalore |
| E176 | R V College of Architecture | Bangalore |
| E177 | BGS School of Architecture and Planning | Bangalore |
| E178 | Wadiyar Centre for Architecture | MYSORE |
| E179 | K S School of Architecture | Bangalore |
| E180 | Mysore College of Engineering & Management | MYSORE |
| E181 | Bearys Enviro Architecture Design School | Mangalore |
| E182 | Dayananda Sagar University | Bangalore |
| E183 | Jain Institute of Technology | DAVANGERE |
| E184 | Mangalore Marine College and Technology | Mangalore |
| E185 | Brindavan College of Architecture | Bangalore |
| E186 | Nitte School of Architecture | Bangalore |
| E187 | CMR University | Bangalore |
| E188 | Rai Technology University | Bangalore |
| E189 | BMS College of Architecture | Bangalore |
| E190 | R N S School of Architecture | Bangalore |
| E191 | Sir M V School of Architecture | Bangalore |
| E192 | Christ University School of Architecture | Bangalore |
| E193 | Dayananda Sagar College of Architecture | Bengaluru |
| E194 | Jain College of Engineering and Technology | Hubballi |
| E195 | NDRK Institute of Technology | Kandali |
| E196 | East West School of Architecture | Bengaluru |
| E197 | M.S. Ramaiah University of Applied Sciences | Bengaluru |
| E198 | R V Institute of Technology and Management | Bengaluru |
Questions related to COMEDK UGET
Showing 8456 out of 8456 Questions
Consortium of Medical, Engineering and Dental Colleges of Karnataka Under Graduate Entrance Test (COMEDK UGET)