How to Crack BITSAT 2023?
How to Crack BITSAT 2023?- Students working hard, day and night to prepare for BITSAT might be having some trouble related to how to prepare and they must be looking for answers to the question, "How to crack BITSAT 2023?". Candidates can check the answer to this question from this page. A well-planned preparation strategy to crack BITSAT 2023 will boost the preparation level.
Latest Updates for BITSAT
Stay up-to date with BITSAT News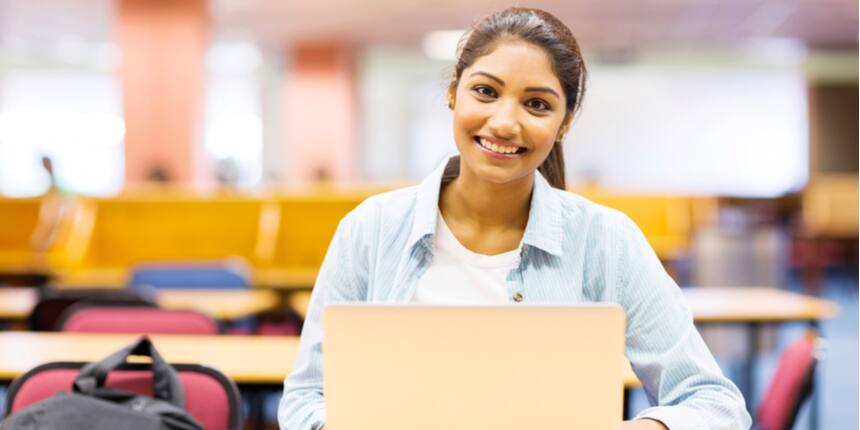 Careers360 has compiled the preparation tips which are penned down for the students. Aspirants must have a fair knowledge of the syllabus, exam pattern, important topics, books to prepare better. BITSAT is a student's gateway to getting admission to any of the 3 campuses of BITS namely BITS Pilani, BITS Goa, and BITS Hyderabad. Read the full article to find the answers to the question, "how to crack BITSAT 2023?".
Check the Video on "How to crack BITSAT?"
How to Crack BITSAT 2023?
Students preparing for BITSAT 2023 might be looking for a well-planned preparation strategy to give a proper and correct direction to their preparation. Mentioned below are some preparation tips for BITSAT 2023. Students can go through them and find some answers to their question -"How to prepare for BITSAT 2023".
Preparation Strategy for BITSAT 2023
Make a study plan- Planning is the foremost step for preparation. Make a study schedule and make sure that you follow it on a regular basis. Planning is of no use without execution.
Syllabus- Get familiar with the syllabus to know all the topics that are required to be covered. Make sure that no topic is left uncovered while preparing for BITSAT 2023.
Books are the best friends - Refer to the good books related to the BITSAT syllabus. Always remember that one good book is equal to ten friends.
Time Management - Having a fair knowledge of how to manage time is a key to success. Managing time to study all the sections of the syllabus as well as managing time between studying and relaxing is very important.
Practise is the key- Practise and practice more until you get perfection. Practice from the mock tests and sample papers. Also, go through the previous years' question papers to prepare better.
Revision - After covering everything revise it again and keep revising till the topics and basic concepts are at the fingertips.
Stay away from Distractions- Keep a safe distance from the distractions throughout the journey of the preparation for BITSAT 2023.
Don't stress yourself - Apart from studying and practising everything it is equally important to keep your mind calm. Relax and don't put too much exertion and stress on yourself.
Candidates can check the syllabus of BITSAT 2023 from the table given below. As mentioned earlier, candidates must understand the BITSAT 2023 syllabus, check the complete syllabus below and follow the same for the study plan.
BITSAT Syllabus 2023
Subject

Topics

Physics

Units & Measurement

Kinematics

Newton's Laws of Motion

Impulse and Momentum

Work and Energy

Rotational Motion

Gravitation

Mechanics of Solids and Fluids

Oscillations

Waves

Heat and Thermodynamics

Electrostatics

Current Electricity

Magnetic Effect of Current

Electromagnetic Induction

Optics

Modern Physics

Electronic Devices

Chemistry

States of Matter

Atomic Structure

Chemical Bonding & Molecular Structure

Thermodynamics

Physical and Chemical Equilibria

Electrochemistry

Chemical Kinetics

Surface Chemistry

Hydrogen and s-block elements

p- d- and f-block elements

Principles of Organic Chemistry and Hydrocarbons

Stereochemistry

Organic Compounds with Functional Groups Containing Oxygen and Nitrogen

Biological , Industrial and Environmental chemistry

Theoretical Principles of Experimental Chemistry

Mathematics

Algebra

Trigonometry

Two-dimensional Coordinate Geometry

Three dimensional Coordinate Geometry

Differential calculus

Integral calculus

Ordinary Differential Equations

Probability

Vectors

Statistics

Linear Programming

Mathematical modelling

English Proficiency & Logical Reasoning

(a) English Proficiency

Grammar

Vocabulary

Reading Comprehension

Composition




(b) Logical Reasoning




Analogy, Classification, Series Completion, Logical Deduction – Reading Passage, Chart Logic




Pattern Perception, Figure Formation and Analysis, Paper Cutting, Figure Matrix, Rule Detection
Having a fair knowledge of the exam pattern will help the students to prepare the strategy better and to know how to attempt the paper within the prescribed hour limit.
BITSAT 2023 Exam Pattern
| | |
| --- | --- |
| Particulars | Specifications |
| Mode of Examination | online |
| Number of Questions | 150 |
| Sections in Question Paper | 4 (Physics, Chemistry, Mathematics, and English Proficiency & Logical Reasoning) |
| Duration of Examination | 3 hours |
| Type of Questions | Multiple Choice Questions (MCQs) |
| Marking scheme | Every correct answer will be given 3 marks, while incorrect response will fetch -1, and unattempted questions were given no marks. |
Questions related to BITSAT
Showing 2913 out of 2913 Questions