Master of Technology is a postgraduate course which primarily focuses on the research of the technological field. M.Tech inspires people to research technologies for future improvement. Quite often students are confused and ask 'What after M.Tech?
Further Study and Research
One of the most common options after doing M.Tech. is to pursue a Ph.D, but this an individual's choice. Students also need to have clarity in their choice that they want to work as a professor or go for research work. The Government of India has granted research and development organizations and Central Universities like the Indian Institutes of Technology (IITs) and National Institutes of Technology (NITs) to promote higher education in India. Eventually, after M.Tech. students decide the area on which they will pursue their Ph.D., this area of specialization is based on their selected stream in M.Tech. Although, the institute is the final authority and it will decide the area of research. This is based on the aptitude of the student.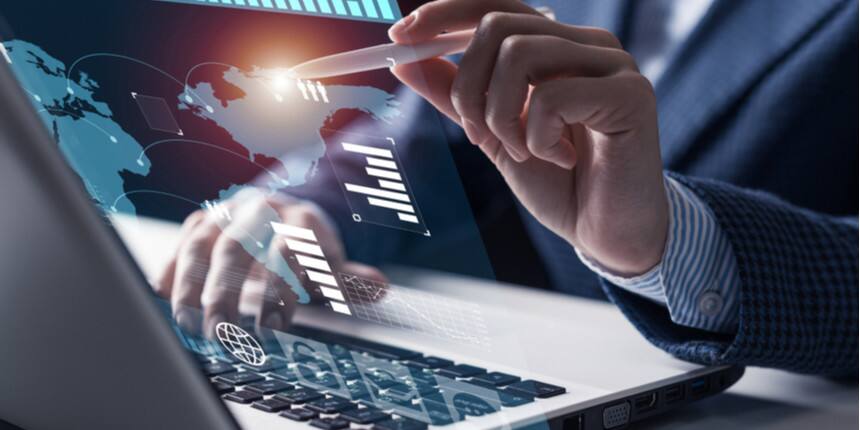 The interdisciplinary approach in Ph.D. is gaining immense popularity. Students need to apply for the National Eligibility Test (NET) supervised by UGC. University Grants Commission (UGC), All India Council for Technical Education (AICTE), and Council of Scientific and Industrial Research Council of Scientific and Industrial Research (CSIR) offer scholarships to Ph.D. students.
In this course, research and projects are vital parts rather than examinations and assignments. Similar to the courses, there are various career options in the industry. Graduates can opt for opportunities based on their specialization after completing their course. Students majorly opt for Ph.D. and research fields, after completing their M.Tech. degree. Though there are also many career options, like students may join a company or teaching profession or may become an entrepreneur.
Careers Opportunities after M. Tech
When the question of 'What after M.Tech' arises, there are several options for students who have completed their M. Tech programme. There are primarily three areas where students can make full use of their expertise. When it comes to careers, M.Tech students can work as civil engineers, software engineers, electronics and telecommunication engineers and electrical and electronics engineers among many other engineering professions.
Master of Technology helps engineers to get the ability to implement the latest trends and technologies to solve problems. Bachelor of Engineering is a four-year-long course which comprises eight semesters. M.Tech. can be full time and as well as a part-time course, after completing graduation, students can join this course. Students can get enrolled in this programme by qualifying various entrance exams conducted by universities at the state and national levels.
Career Options Based on Specializations
Civil Engineering
Planning, constructing and managing projects are the main concern of this discipline. The civil engineers not only protect the previously built monuments also plans and involve themselves in new projects.
Construction Plant Engineer
Project Coordinator / Project Engineer
Planning Engineer
Construction plant engineer: Construction plant engineers work in constructing or power plants. These engineers are concerned with designing, planning, installing, and maintaining plant systems and equipment.
Project Coordinator / Project Engineer: These engineers maintain and monitor the plans, schedules, working hours, budgets of the projects. They also attend the meetings with clients and they maintain the bridge between clients and the workers.
Planning Engineer: Planning Engineers develop strategies, and are also responsible for any kind of work that is related to execute the projects properly.
Software Engineering
This specialization is one of the sub-fields of the Bachelor of Engineering and Bachelor of Technology. The main duty of software engineers is to focus on the systematic development of software. Software engineers develop software with the help of scientific principles, methods, and procedures.
Programmer Analyst
Software Developer
Software Programmer
Programmer Analyst: Programme Analyst mainly focuses on developing and maintaining applications and databases. Designing, developing and implementing computer programmes are the main concerned areas of these engineers.
Software Developer: These engineers design, test and maintain software systems. Software developers create software that helps users to perform tasks on computer devices.
Software Programmer: The key responsibilities of software programmers are researching, designing, developing and implementing software systems.
Electronics and Telecommunication Engineering
This discipline of Bachelor of Technology is the study of principles and practical aspects to design telecommunications equipment.
Technical Director
Field Test Engineer
Service Engineer
Technical Director: Technical Director plans and implements ideas to manage the technical aspects of projects and manage problems and train the staff. These people are responsible for the successful creation of the company's products.
Field Test Engineer: The main concern of these engineers is to check the functionality and quality of the products. Though the role and responsibilities depend on the industries.
Service Engineer: Service engineers design and develop new equipment and products. They are responsible for analyzing and fixing shabby equipment.
Electrical and Electronics Engineering
These engineers deal with applications of electronics and electricity. Students of this specialization may explore plenty of career options in various domains.
Manufacturing Systems Engineer
Control and Instrumentation Engineer
Electronics Engineer
Manufacturing Systems Engineer: Manufacturing Systems Engineers are responsible for the design, develop and install production systems in manufacturing units. They design the layout of the plant with computer-aided design software.
Control and Instrumentation Engineer: Control and Instrumentation Engineers research, develop, and install equipment, and control systems in the industries. These engineers are the bridge between the clients, suppliers, contractors, and other authorities.
Electronics Engineer: The responsibility of these engineers is to research, design, develop and maintain electrical systems and their components. They also analyze customer requirements and develop system plans according to that.
Master of Technology helps students to come up with new ideas that can increase the technological growth that can benefit humans. The studies of previous and as well as upcoming technologies are the main concern of this course. Students can get into this course through the Graduate Aptitude Test in Engineering, which is commonly known as GATE. There are other entrance tests as well, like IIIT Bangalore M.Tech Admissions, IIITD entrance exam - PG and many others. University Grants Commission of India (UGC), All India Council for Technical Education (AICTE) and National Board of Accreditation (NBA) regulate this course. Several job opportunities are there in the market for graduates in private, public and governmental organizations.
Frequently Asked Question (FAQs) - What after M.Tech?
Question: What are the job opportunities after M.Tech.?
Answer:
Employment opportunities after M.Tech. include consulting companies, core engineering companies and also Research and development centers.
Question: What is the benefit of doing M Tech?
Answer:
After M.Tech. students can pursue the Ph.D. course and also they get a job with a higher salary package. They can also get into the teaching profession in colleges and universities.
Question: Does work experience matter for M.Tech.?
Answer:
Work experience doesn't count in M. Tech.. Students need to appear for GATE. But if candidates have prior experience then it can also help them in understanding the subjects more specifically.